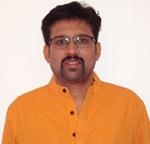 Chair of Date Palm Research (CDPR), College of Food and Agricultural Sciences, King Saud University recently published a research work entitled, "Genes involved in sex pheromone biosynthesis of Ephestia cautella, an important food storage pest, are determined by transcriptome sequencing" in a leading international scientific journal, BMC genomics.
Date Palm Chair's researchers find out the Genes involved in pheromone production in tropical warehouse moth, exploring the possibilities of synthetic pheromone production. Among the pests found in stored date fruits are the tropical warehouse moths considered serious pests, as they have caused high yield losses in the Gulf region in last few decades. Moreover, Researchers' findings will be of great interest to research scientists, in both academia and industry, and to individuals involved in insect pest management worldwide.
In addition, lead scientist of research Binu Antony  stated, finding is fundamental and opens a new door for the green technology of synthetic pheromone production.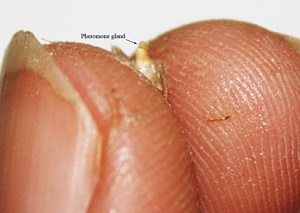 Further, Dr. Antony explained, "This new finding explains full story, narrating comprehensive information of genes such as desaturases, reductases and acetyltransferase involved in pheromone biosynthesis, further functional characterization of pheromone biosynthesis enzymes facilitate in vitro production technology (green technology), would be cost effective and produce pure pheromone compounds for use in mating disruption control methods."
Date Palm Chair's director Saleh A. Aldosari informed this research came into existence under the auspicious funding support from King Abdul Aziz city for Science and Technology - National Plan for Science, Technology and Innovation (KACST-NSTIP), CDPR set up a world class research facilities for this line of biotechnology research in the College of Food and Agricultural Sciences, "The ultimate aim of the project is to develop green technology and a viable moth trapping system for use by Saudi date producers", added Saleh Aldosari.
Further, as an alternative or supplemental technology for fumigation, we will evaluate various trap designs with pheromonal lures produced through green technology to develop trapping systems that are effective for tropical warehouse moth, also added by Dr. Saleh Aldosari.
You may access full text of this research HERE