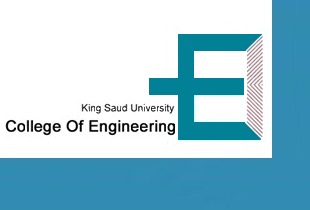 The College of Engineering at King Saud University recently concluded international practical training program at outside the Kingdom. The international training has to conduct during summer break for developing practical training in selected outstanding students.
In this summer 2014-2015 academic year, a total of 22 students from the departments of electrical, mechanical, chemical, industrial and civil engineering were trained in a number of universities and international companies.
Further, six students were trained in France and Germany with Areva, 8 students in France with the company EDF, 4 students in Canada and the United States with Bomberdier Inc., and 4 students in Australia at the University of Sydney.
It is worth mentioning, six students were trained at the Max Planck Institute, Germany during summer of 2010-2011 and 2011-2012 from the Electrical Engineering Department
During the year 2012-2103, 18 students from various engineering disciplines were trained in four different locations in the United States and Canada in global companies and distinguished research institutes.
In addition, there were 51 students who trained overseas during 2013-2014 academic year. Which was the largest batch for external training since inception of this program:
Twenty three students in France and Germany with the French companies Areva and EDF which are working in the field of energy;
Seven students in Germany with different companies in coordination with the German Society of Engineers and the Saudi Council of Engineers;
Four students in America and Canada with the Canadian Bombardier company, which operates in the field of transport;
Four students in Sydney University, Australia, in the field of energy and robotics;
Nine students in Italy with the company ITEFERR specialized in the field of transport;
Two students at the American University at North Carolina;
Two students in US with the French company Airliquide specialized in the production of gases.