As a part of the Paramedic BSc program has the EMS Operation syllabus EMS412 which integrated with water rescue chapter, and in achieving the goal to be able to deploy a functional Paramedic to any area of our coastlines or swimming pools able to save live. The Prince Sultan bin Abdulaziz College for Emergency Medical Services (P.S.C.E.M.S.) at King Saud University, adapted the program from Australasian Registry of Emergency Medical Technicians (AREMT) as optional course since 2012, however the course becoming more popular with more demands to be part of the training. The College provided floating devices to support the training and task force training exercises, we believe that if trained you must be able to perform. Started the course in December 16th, 2015 (5-3-1437H) for 2 days at Oasis Health Center in Al Manar District in Riyadh, Saudi Arabia.
This is a great learning opportunity regarding the importance of preparedness and proficiency, as most of the attendant students commented. Water rescues can be very unforgiving and it takes one slip up to equate to a disastrous outcome.The College Water Rescue Paramedics having bright opportunity to work with the Saudi Coast Guard on search and rescue missions involving long duration search patterns and coastal water deployments with more advance training.
The primary purpose of the program is to access, assess, and treat anyone who may become injured, stranded, or need assistance on the shallow water or during a flood. The secondary goal is to be able to provide assistance to any public safety department  such as local police, municipality, or any other department who may require a water rescue to access or perform certain job related duties.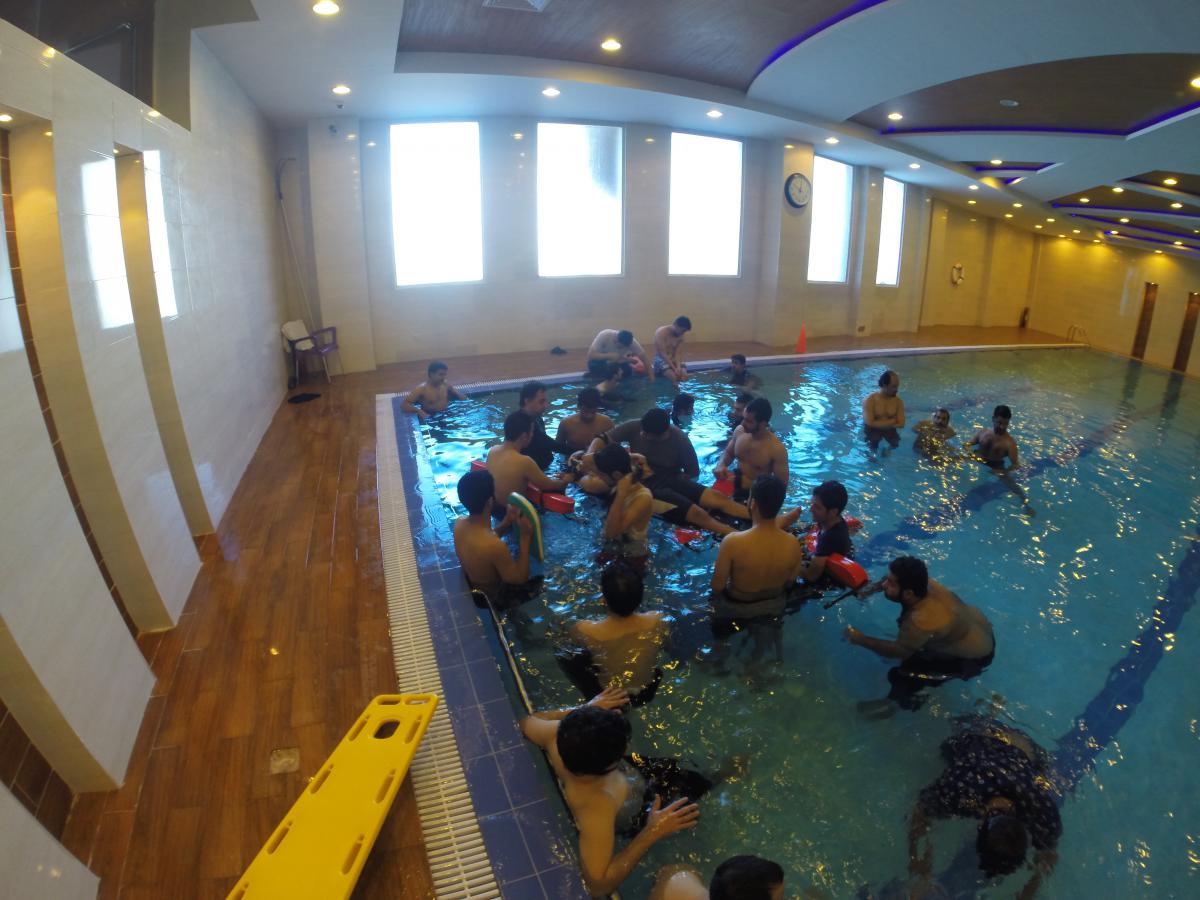 While the didactic phase of the program is extremely intensive our students also are exposed to water rescue which is taught with the students getting into a swimming pool, passive drowning victims (submerge victims), active drowning victims, distressed swimmers, using immobilization devices, floating devices.