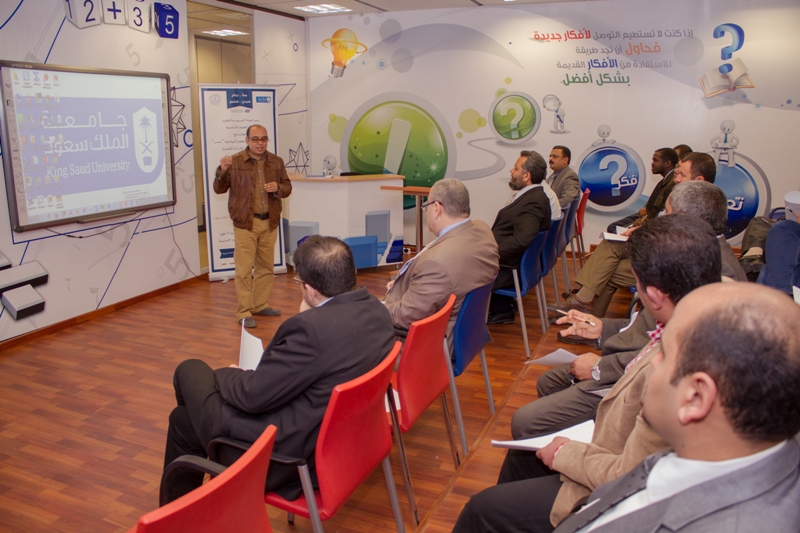 In line with the Basic Sciences Department policy to provide programs designed by educators on the best educational practices that support students with their studies and equip them with life-long learning skills in an environment conducive to creativity and collaboration, a weekly two-hour workshop on short courses will run for five weeks.
Dr. Muhammad Jalali, Professor of Mathematics, from College of Science, KSU, headed the first meeting on Monday Feb. 1, 2016 at the PY Basic Science Learning Resources Center. The meeting covered the following areas:
Background to the Program and its objectives;
Common mistakes made by Mathematics students;
Pedagogical solutions;
Formation and properties of real numbers;
Basic concepts and axioms in analysis.
More than 30 instructors from the department attended the meeting that dealt with proofs of some axioms based on Archimedes basic theory of numbers, explaining the proof between any two real numbers, as well as listening to interactive discussions by attending instructors.
Prof. Jalali simplified some concepts in the field of natural, integer, and real numbers. The first meeting emphasized basics of analysis as starting points for the coming lectures.