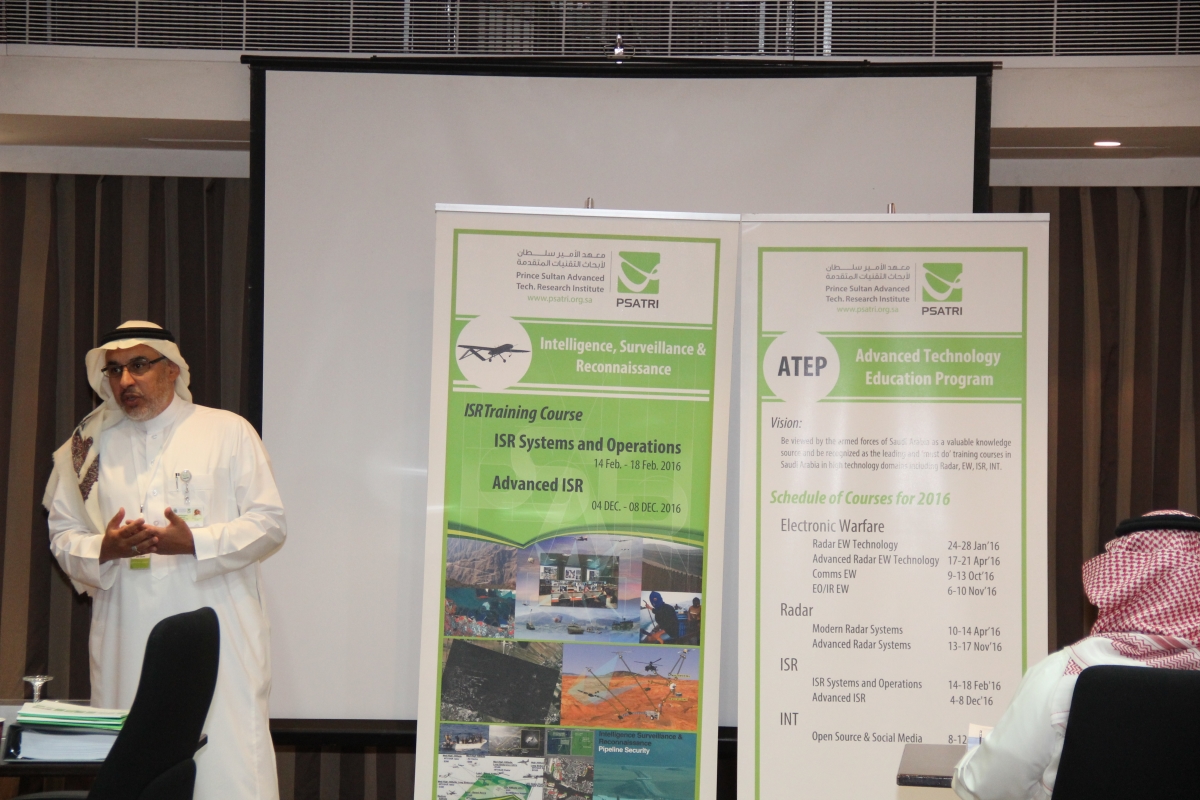 Prince Sultan Advanced Technology Research Institute (PSATRI) held its specialized training course in the field of "Intelligence, Surveillance and Reconnaissance" (ISR) during the period of 5 - 9/5/1437 (14 - 18/2/2016) in the Holiday Inn (Al-Izdehar) hotel.
Dr. Sami Alhumaidi, the Managing Director of Prince Sultan Advanced Tech. Research Institute at King Saud University described that the course, which had been carefully designed to serve professionals of intelligence, surveillance and reconnaissance, as one of highly advanced defense courses. PSATRI is keen to offer them to the professionals of defense sector in the Kingdom. For this purpose, PSATRI has selected the highly qualified scholars on international level from the most advanced countries.
Dr. Alhumaidi stressed that the advanced defensive courses could be used in both military and civilian systems related to surveillance, reconnaissance and electronic defense. Due to their importance and role in the protection of land and air borders of the Kingdom, PSATRI focuses its research and training programs on these areas in order to contribute to the development of capabilities and skills of professionals on these systems.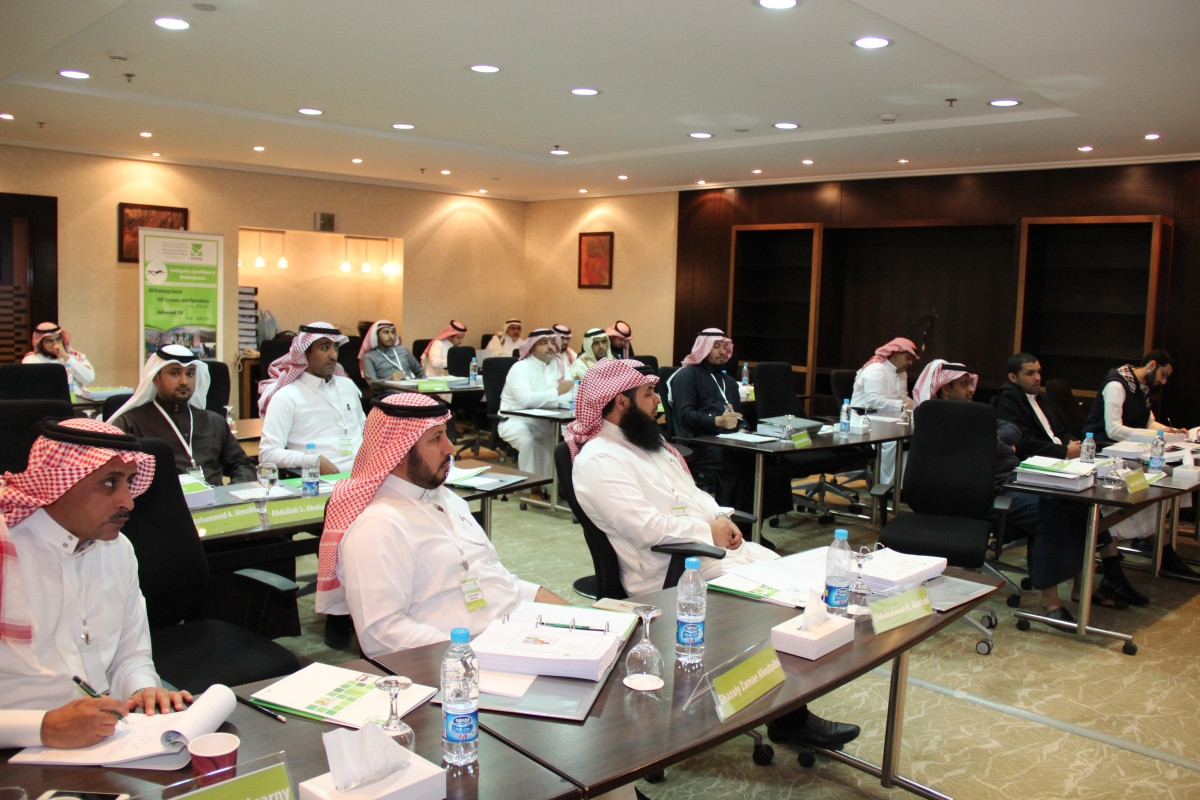 Dr. Alhumaidi concluded that the "Prince Sultan Advanced Technology Research Institute" was making all possible efforts to develop national talent that had become an acute necessity of the country. All these efforts were not possible without the blessing of Allah and secondly, keen attention given by the Government of the Custodian of the Two Holy Mosques - King Salman bin Abdul Aziz – may Allah bless him. Government is taking good care for the research in this strategic and important field of national security. Direct supervision of the leadership of both King Saud University and Ministry of Defense represented by Royal Saudi Air Force on the activities of PSATRI has a great impact on achieving continuous success.