A British Council representative met with KSU's Outstanding Students Program (OSP) on Monday 4/7/1437 to discuss future collaboration possibilities. OSP Director, Dr. Ali Al-Dalbahi, introduced the Program's goals and discussed plans to offer more services and programs to its students in the future.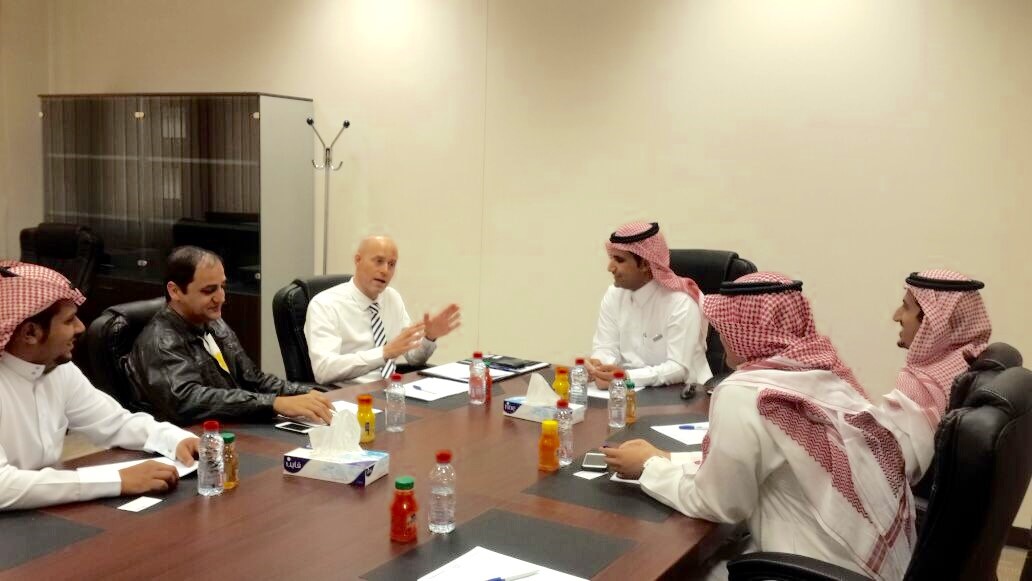 OSP aims to provide a number of support services to KSU's outstanding students during the summer to improve their language proficiency in general as well as for academic purposes. Dr. Ali indicated that OSP works towards enabling outstanding students to achieve maximum benefits from KSU's programs, and local and international partnerships in the areas of education, academics, and research including the English language programs offered by different institutions and centers.
On the other hand, British Council representative Rafi Russell thanked OSP for this opportunity giving a brief overview of the Council's programs, English language level system, and the tailor-made specialized programs that can be offered to OSP students.