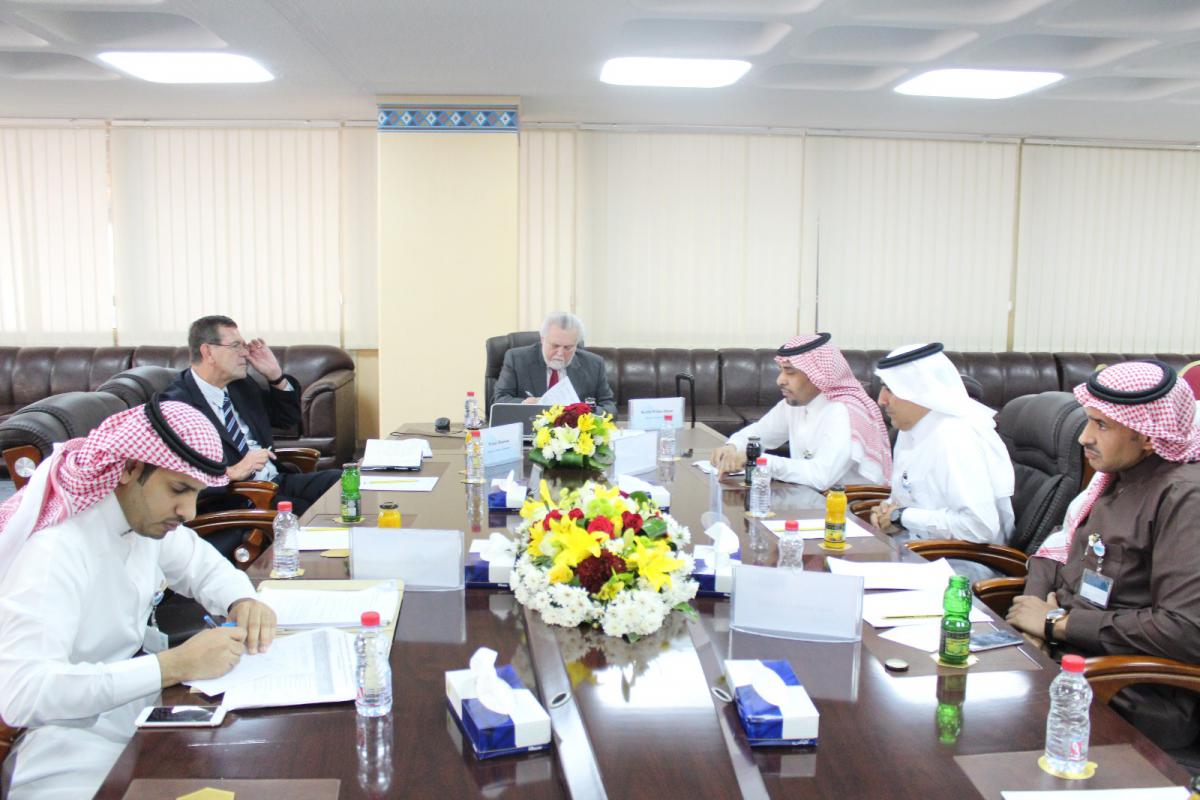 The Community College of King Saud University received a team of external reviewers of the Education Evaluation Commission – Higher Education Section ( EEC – HES ) for renewing the institutional accreditation of the university on Tuesday 07/03/1438 AH corresponding to 06/12/2016.
The team members held meetings with professor Abdallah Attia Al-Zahrani, dean of the college, the vice-deans, the heads of the departments, some faculty members, some students and some administration staff to discuss the standards related to the mission of the university and the college, the strategic plans and the college's participation in supporting the university's efforts to prepare self-study and measure the key performance indices.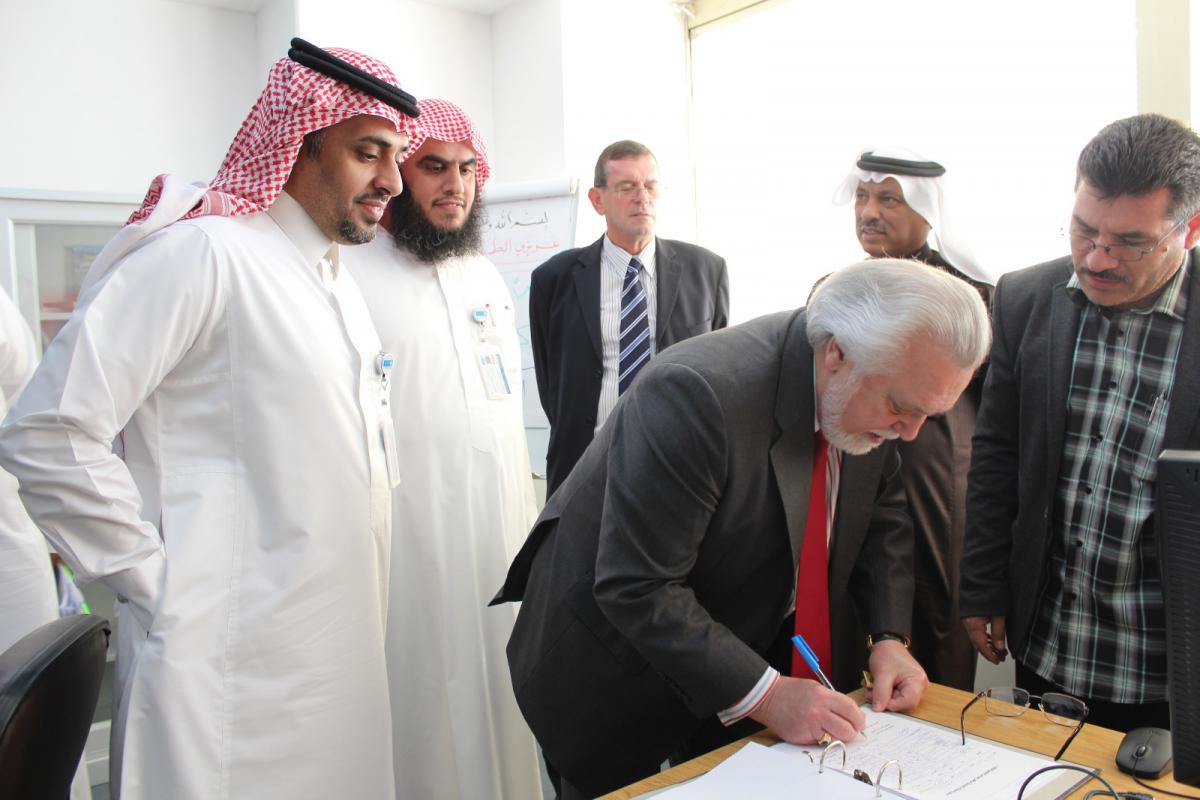 The team reviewed some supportive documents and evidence. Finally, the team visited the college's units, classrooms and labs.
On his part, Prof. Al-Zahrani thanked the college's staff for their efforts and cooperation which helped realize the objective of the visit and reflect the accomplishments of the college in the light of the support and directives of the university's administration.