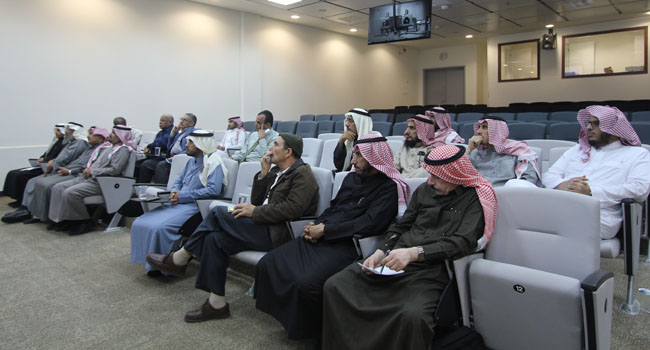 Language and culture department at Arabic Linguistics Institute held an educational lecture entitled "Language Testing" in order to develop the level of testing. The lecture was delivered by the Dean of Arabic Linguistics Institute, Dr Saad bin Mohammed Al-Qahtani. It was organized by the Head of language and culture department, Dr Ahmed Alhegbany at ten o'clock on Monday morning 28/2/1438H.
The lecture started with the definition of language testing and showing their importance in the field of second language teaching. Then, the lecturer discussed principles and criteria of language testing that should be available in order to achieve the target for which they were developed. After that, the lecturer talked about classification of language skills, requirements and criteria of testing questions statement.
Finally, the Dean of the institute answered the questions of the audience. Staff members, language instructors and students attended the lecture.