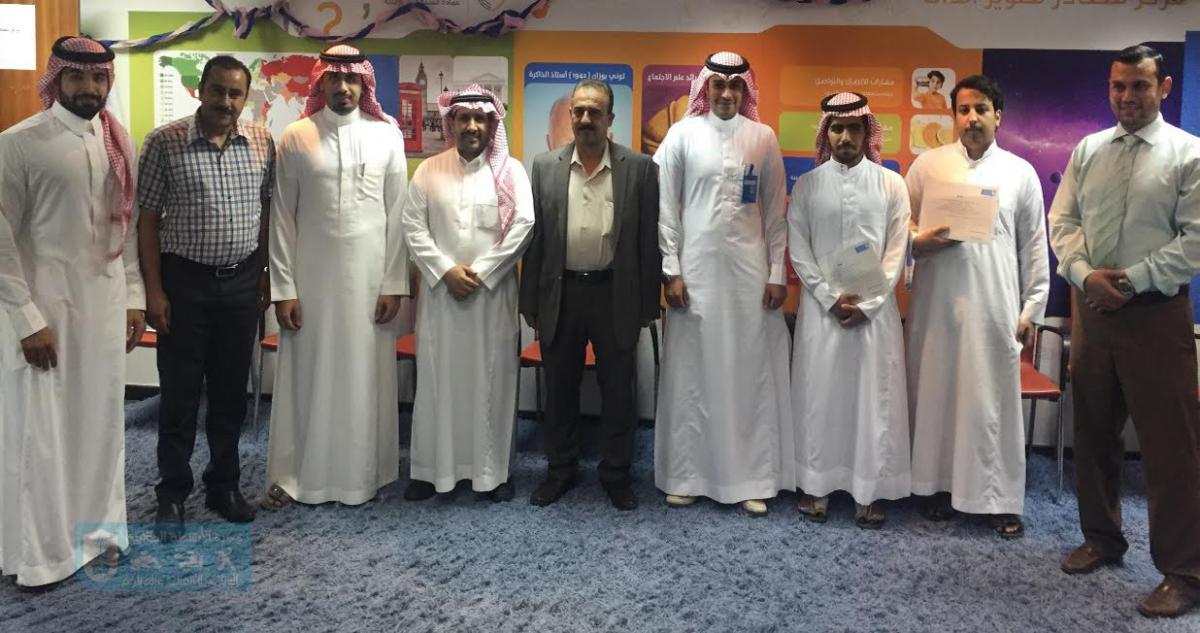 To achieve leadership in cultural development and raise art awareness through promoting fine arts for a promising future, the Student Activities Unit, represented in the Student Work Project, organized a workshop on the basics of engineering drawing. The five-day event, held at the eastern auditorium (1541) from 12 to 18 of Rajab, 1438 H was patronized by the Vice-Dean for Student Services, Dr. Mukhled Al-Enazi, and attended by the Head of Student Activities, Mr. Mohd Al-Rabdi.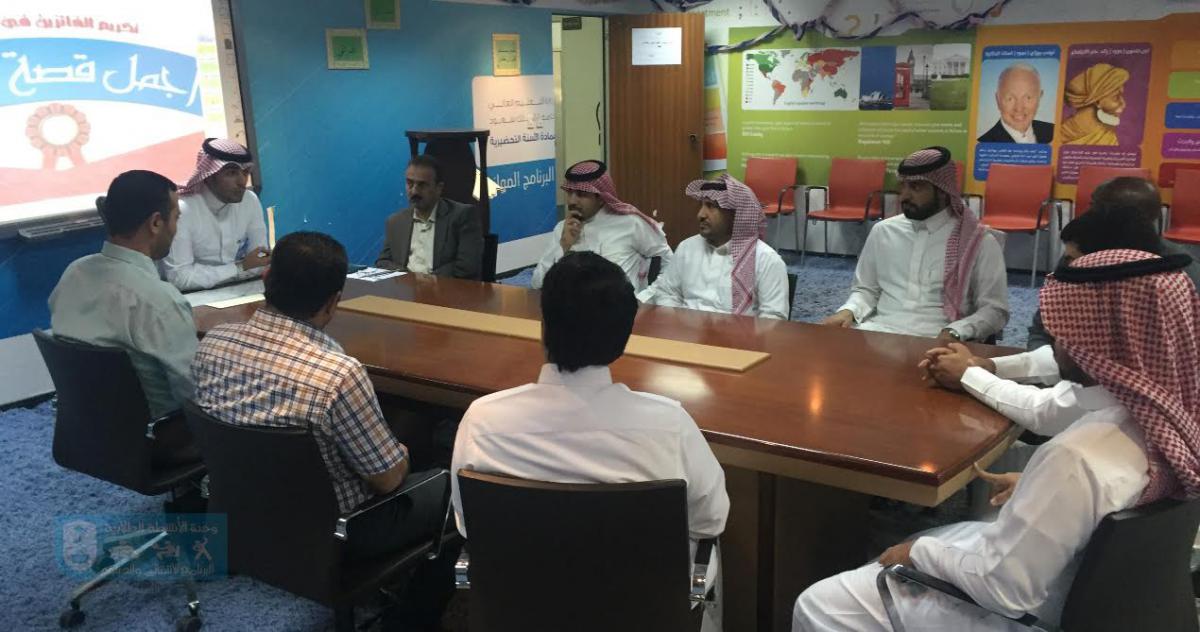 The workshop started by delivering booklets specialized in engineering drawing, free drawing, and shade and light drawing as well as the workshop agenda, which covered various functions such as inviting Amer Al-Zoaby, a senior student at the Arts and Culture Club, currently enrolled in the College of Architecture and Planning. The agenda also included a visit to the college in collaboration with Dr. Ahmad Altoman, supervisor of student clubs, where students visited the college's engineering drawing exhibition and received an orientation with different skills used in the field of engineering drawing.
The Arts and Culture Club Supervisor, Mr. Hassan Al-Beibi, who delivered the course, said that the workshop was one of the most successful events in terms of student turnout with a registration of 230 students. Students, he added, need to acquire the knowledge and skills required for joining KSU colleges of Engineering and Architecture in the future.
The purpose of the workshop was to develop the students' engineering art skills and prepare them for their academic study in the colleges of Engineering and Architecture. It covered many topics related to free and engineering drawing using all kinds of engineering tools, isometric drawing, perspective drawing, vanishing points, light and shade drawing, symmetrical drawing, net magnification, etc. An art exhibition was held at the sidelines of the workshop where engineering drawings by the students showing their art skills and capabilities were on display.
It is worthy of note that the Art & Culture Club seeks to develop the students' skills in the fields of art, culture and drama with a view to engaging them in developing their society, playing their role in achieving the Kingdom vision of development, and standing as a main driving force on the road to economic and architectural progress.