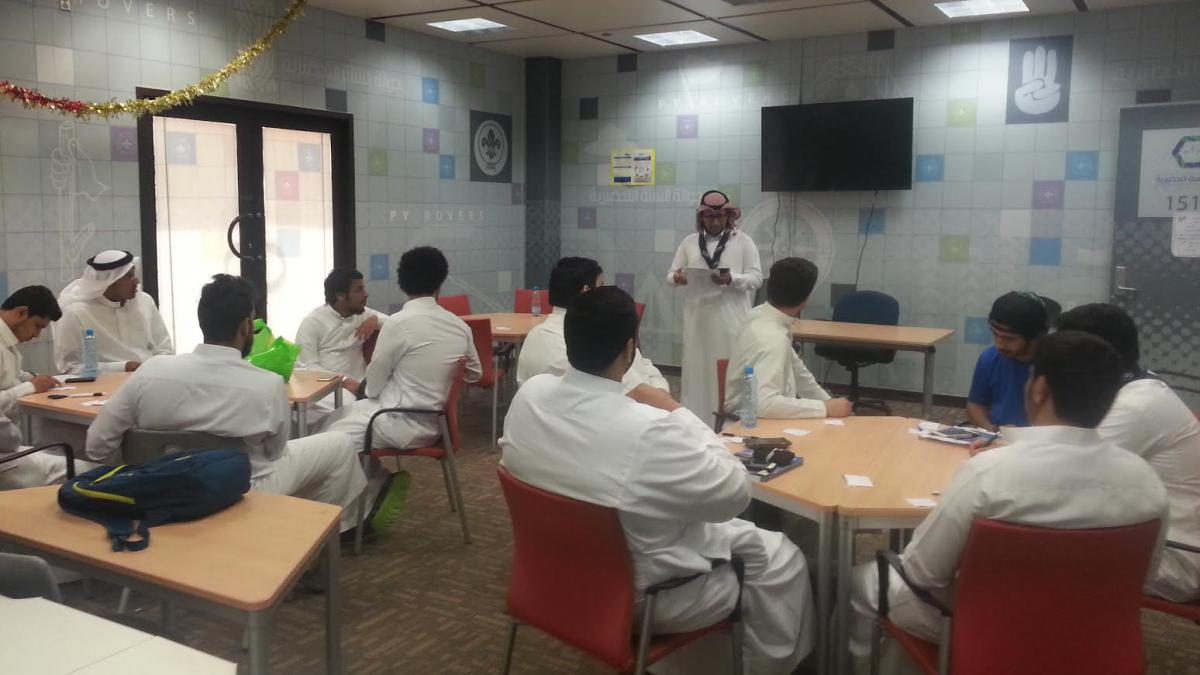 The student activities unit represented in the student work project organized the "talents on Display" function to explore and develop different student talents where talented students prepared and presented their own items. Feedback came from the audience for each participant.
A poem from the pre-Islamic era was eloquently recited by Saleh Basalamah, followed by a speech on the significance of prayer by Sultan AL-Harthy, a speech on self-development by Abdul Malik Al-Onazy, and an inspiring speech on creative leadership by Abdul-rahman Al-faify. The attendants applauded loudly with the materials presented.
The scout club official, student Moaz Al-qahtani, taled about the importance of exploring and developing one's talents, while employing them in the best interest of the country and the community.
The FCY scout club is interested in crystallizing the students' creative works and refine their personality through fostering scouts proud of their country and defendant of sublime values of humanity with a view to serving their homeland.