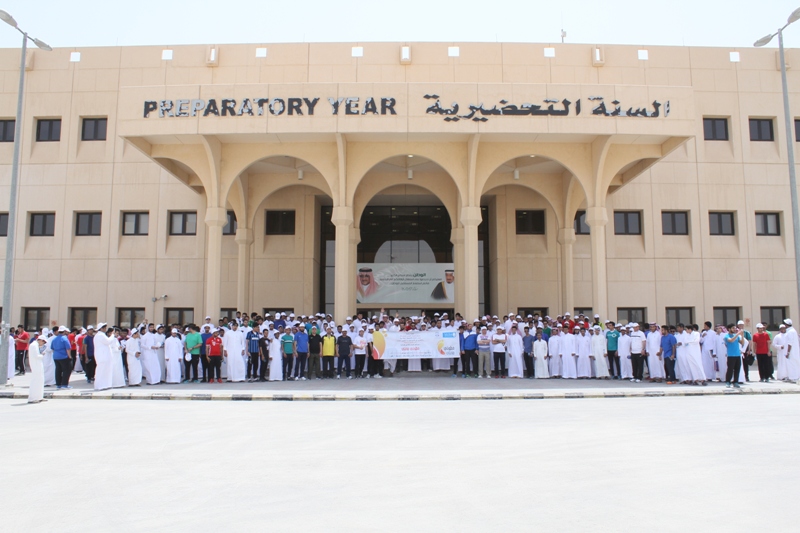 Under the auspices of Common First Year Dean, Dr. Nami al-Jehany, Vice Deans and Chairs, the Self-Development Skills Department, in collaboration with student activities, organized on Tuesday 21 Rajab, 1438 a function called "My Step is my Health" around the deanship. The function included a group walking of 2500 steps with 500 participants.
Well prepared in advance, the event had a demonstration of jogging, a PowerPoint presentation calling upon all Common First Year students and staff to practice walking.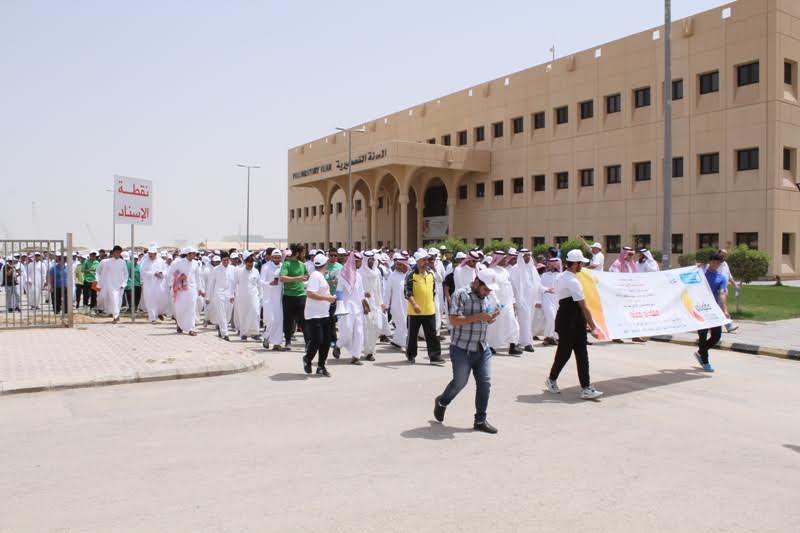 Meanwhile, Dr. Nami stressed the event significance as a necessary measure to activate the brain memory and help solve daily pending problems through sound thinking and right decision-making. A typical proverb in this context is "A sound mind is in a sound body". Dr. Nami called for organizing similar functions that achieve educational entertainment and offer extracurricular activities as an effective tool of refining student cognitive personality.
It is noteworthy that students, researchers, or people doing mental work such as programmers, authors or planners need walking to refresh their memories and upgrade their mental powers for data processing.
Scientists say that 150-minute walking per week (30 minutes a day, five days a week) is an effective way to keep shape, head off heart and vascular diseases,  reduce depression 50%, and eliminate cholesterol. More importantly is to increase the size of hippocampus, the area responsible for memory in the human brain.
These sport activities come within Vision 2030 in dealing with the youth and in tandem with the national transformation plan that target, among other things, promoting sports.