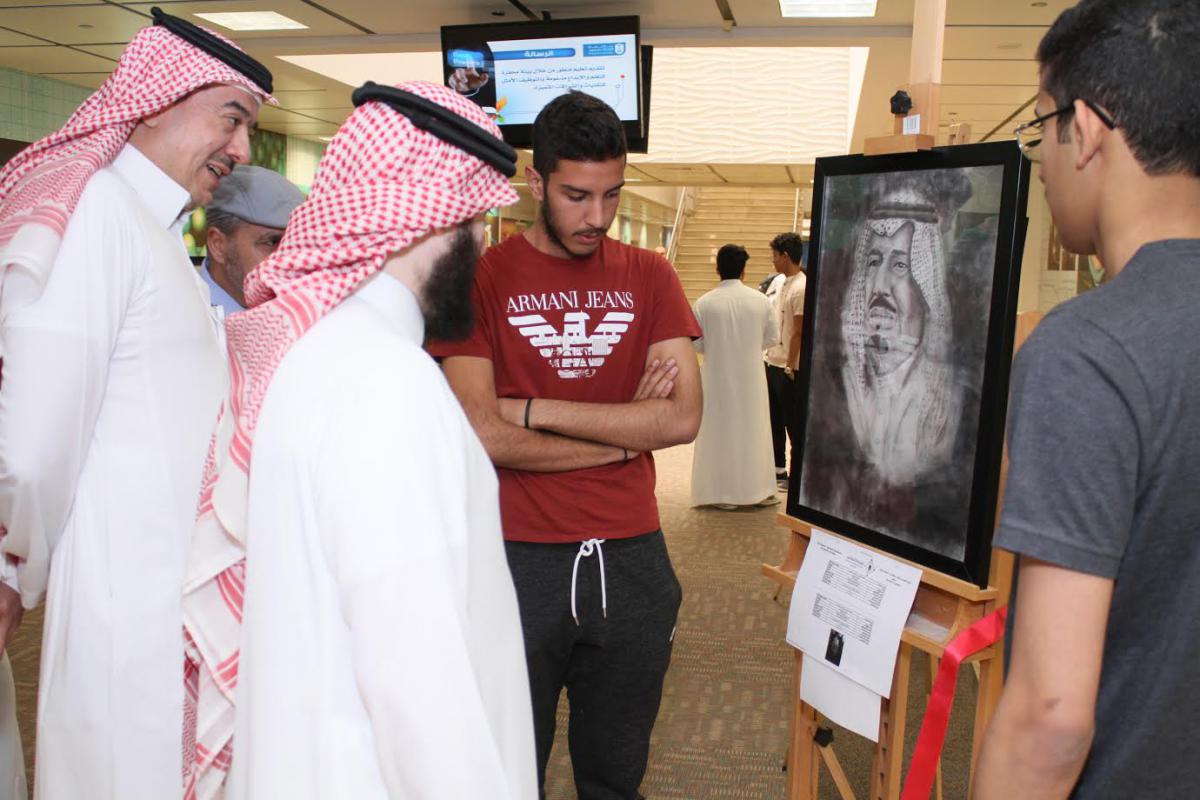 The Student Activities Unit represented in the Student Work Project organized the art exhibition related to the 8th scientific meeting under the auspices of Vice Dean for Academic Affairs Dr. Abdulmajeed AL-Jereiwi and Head of Student Activities Unit, Mr. Mohammed Al-Rabdi. The exhibition aimed to turn the spotlight on the different art talents of male and female students and upskill them through providing the tools and support required.
The exhibition also aimed to discover the creative talents of students, exchange their experiences, and boost bonds among the club members.
The exhibition displayed various pieces of arts by students including drawings in natural, oil, aquatic colors, and photography, and fine art.
Male and female students were keen on showcasing their best works that revealed leading art talents.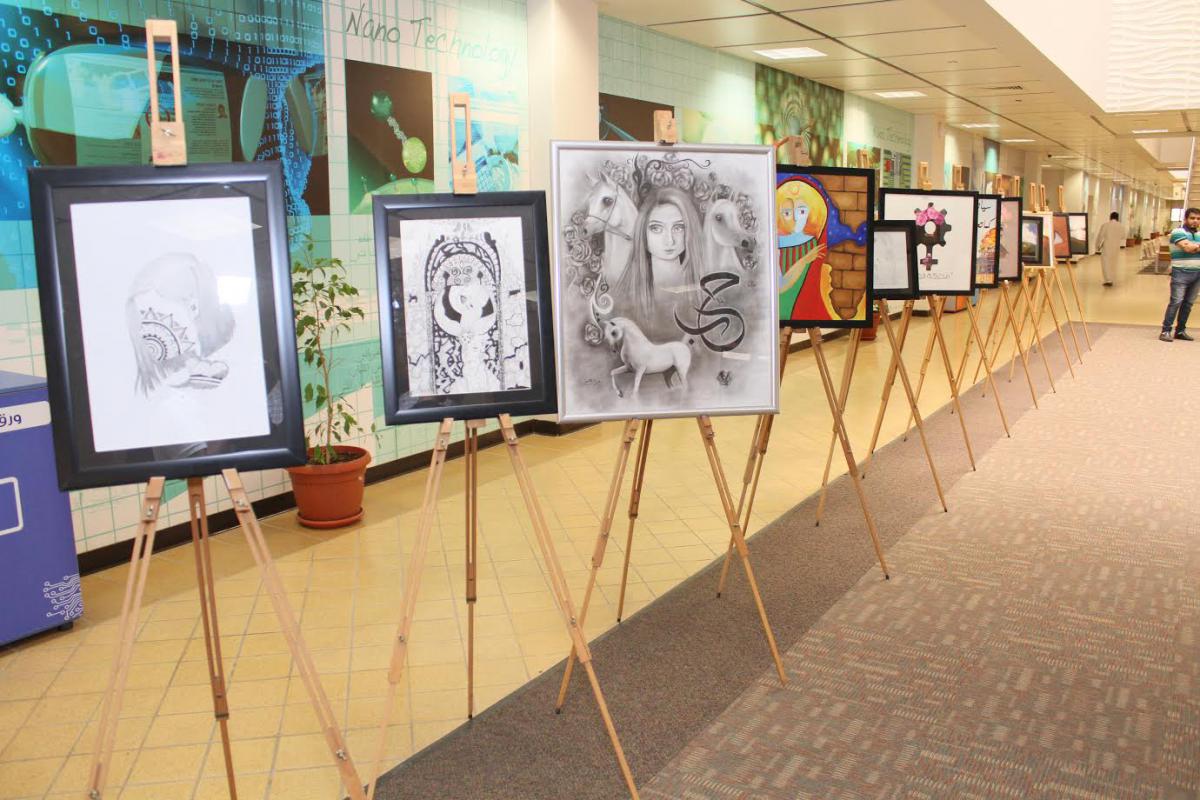 The exhibition comes within the light of students' achievements. It stands for the efforts exerted by the student activities unit to realize the vision, mission, and expectation of the deanship by casting light on the students' creative works. These functions encourage students to play a leading role in enriching creativity with their miscellaneous talents and skills.