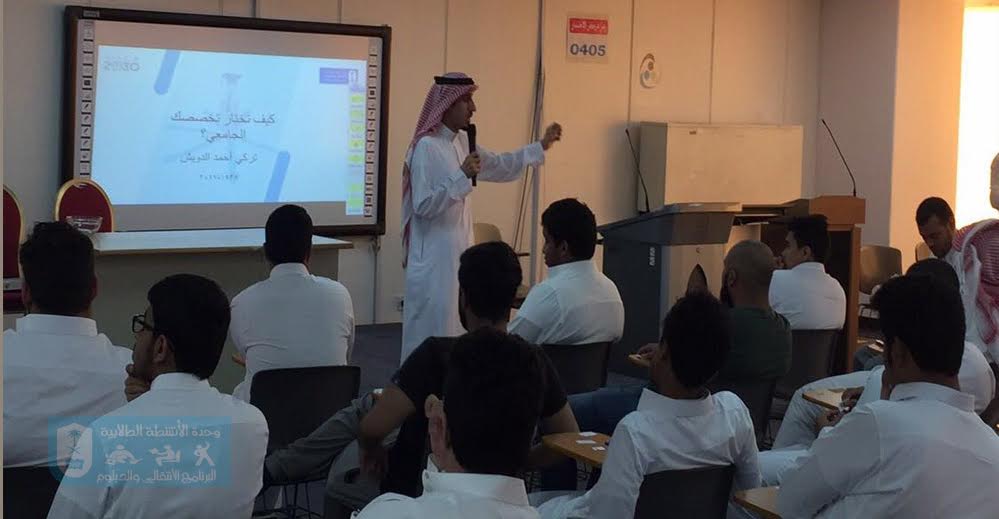 The Student Counseling Unit in collaboration with the Activities Unit organized a lecture entitled "How to Choose your Major" at 12 pm, Sunday April 16 at RCC main auditorium. The lecture was delivered to 143 students by Turki Al-Duwaish.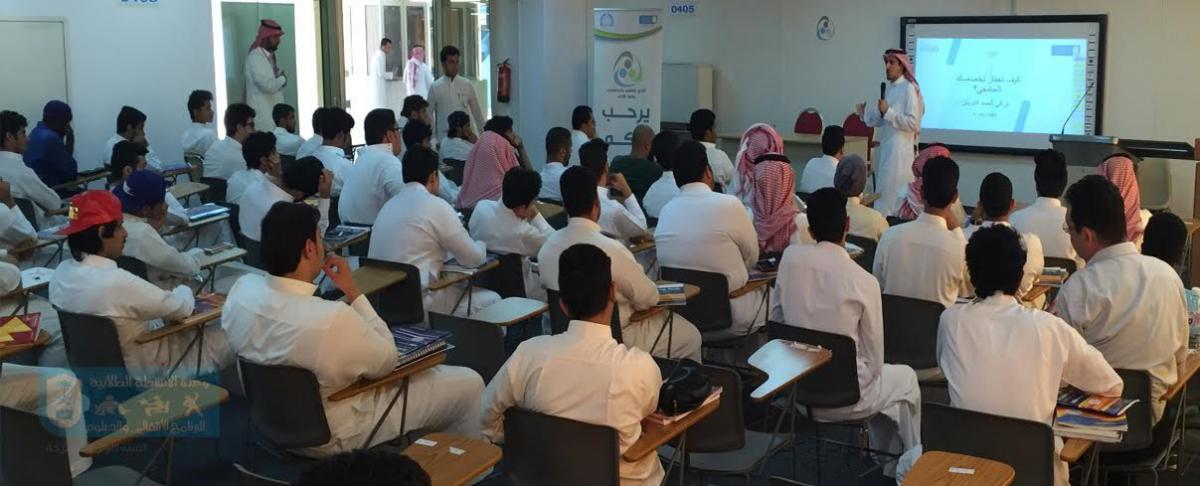 Under the main theme of "You will own your success if you pay for it", the lecturer talked about some of his personal experiences in terms of passing hard times, seeking the advice of well-versed persons, approaching excellent and successful not discouraging people. He also talked about how students can choose between the Health, Science and Engineering, and Humanity tracks with special emphasis on the graduate employability.
Mr. Turki then answered the students' questions and queries. After closing remarks from Mr. Sami Al-Tamimi, the student counseling unit coordinator, and Mr. Raid AlSahli from student affairs unit, students participated in a prize drawing on some books.