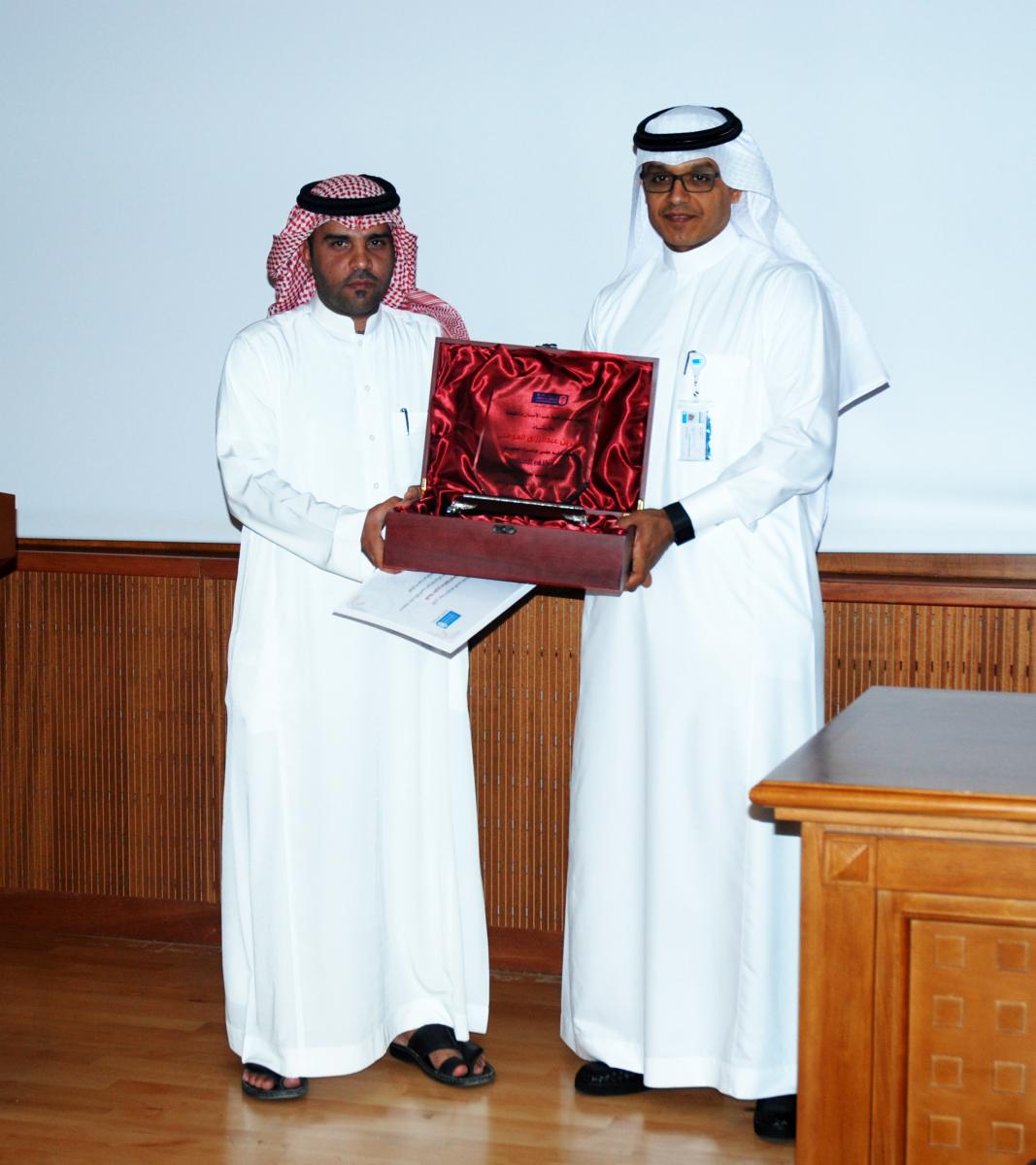 The Dean of the College of Dentistry inaugurate the official launch of "the Dean Award for the Ideal Employee", which was launched at the beginning of the current year, the aim is to improve the administrative and personal skills of the faculty staff and to promote healthy competition between faculty members to reach a creative and motivating work environment, and develop human resources and motivate them for the better. 
The Dean Award for the ideal employee takes in consideration a variety of factors as criteria for evaluation and differentiation between candidates, not only covering traditional standards such as administrative discipline and performance of tasks, but give great care to aspects of personal development through development courses and creative skills and rewards volunteer initiatives of the employee to his special achievements with a positive impact such as smoking cessation or reading A useful book.
The award goes to all employees of the Faculty of Dentistry without exception, of both sexes, to compete for a special prize and a special honor to be held monthly on this occasion. The employee can nominate himself directly or through his direct manager. During the six-month period, the award was awarded a competitive environment that contributed to the development of the administrative process away from routine.