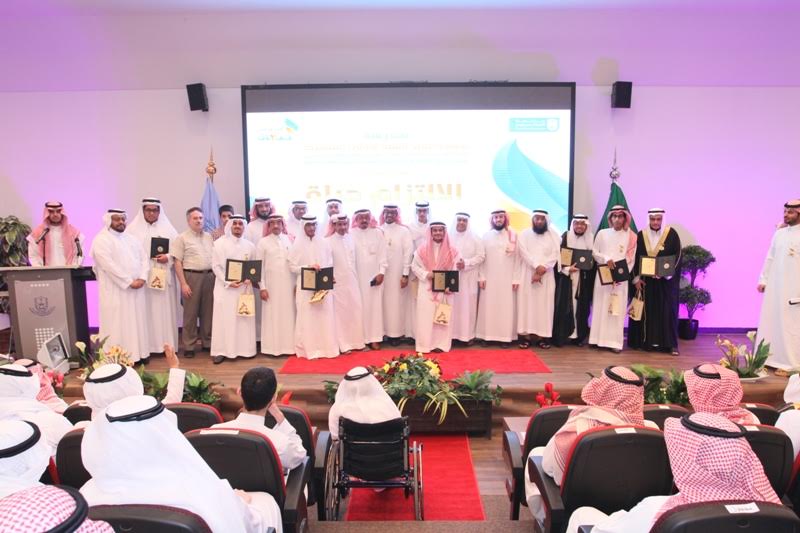 The CFY Dean, Dr. Nami Al-Jihani, Vice Deans patronized the function organized to reward the excellent students in terms of academic achievement and behavior. Student parents also attended the event. This comes in recognition of the excellent efforts exerted by students to encourage them pursue this endeavor.
After a recitation of the Holy Quran, student Abdel-Meguid Al-Maarek, delivered a speech on behalf of his colleagues, where he said that this rewarding moment is very precious. He added that they might change not only their life but also their country for better conditions by knowledge as the only guide to the future. The Kingdom needs creativity and excellence. Students expressed their appreciation to the Dean for steering the CFY towards leadership and excellence.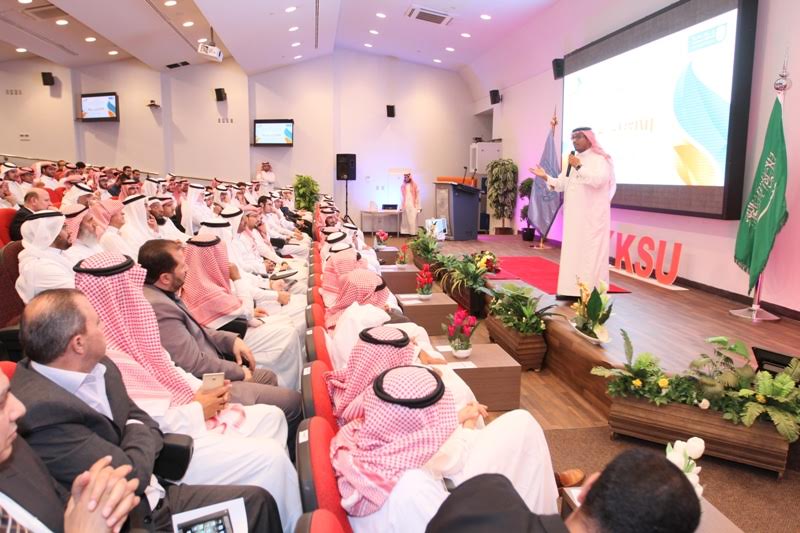 The Vice Dean for Student Services, Dr. Mukhled Al-Enazi, congratulated students and expressed his appreciation for the efforts exerted by the deanship and faculty members. He urged students to pursue excellence and creativity because there is much work to do for their country.
Dr. Mukhled touched upon the seven criteria set to select the best students in terms of academic and behavioral commitment as follows:
0-5% absence from lectures;
0-5% absence from lectures from week 1 to week 10;
5/5 GPA
No discipline violation;
No negative remarks taken by the student counseling unit;
Compliance with KSU rules and regulations with regard to parking;
Personal interview
The CFY Dean commended excellent students and said that excellence in this educational environment stands for student commitment and dedication. He added that knowledge is the best investment because students are invaluable human resources. By providing a quality education, the deanship is keen on engaging students in social development showing loyalty to his nation and faithfulness to his religion. The deanship does it best to meet students' needs, national development requirements, the potential marketplace needs, and to keep abreast of national and international advancements in technology and education while cementing Islamic values and principles as well as national loyalty.
Later, group photos were taken with parents, the dean, vice deans, and officials.   Sign translation was provided as an indication of the deanship keenness on taking care of students of all categories. The function was a real success with all attendees satisfied especially students and their parents.