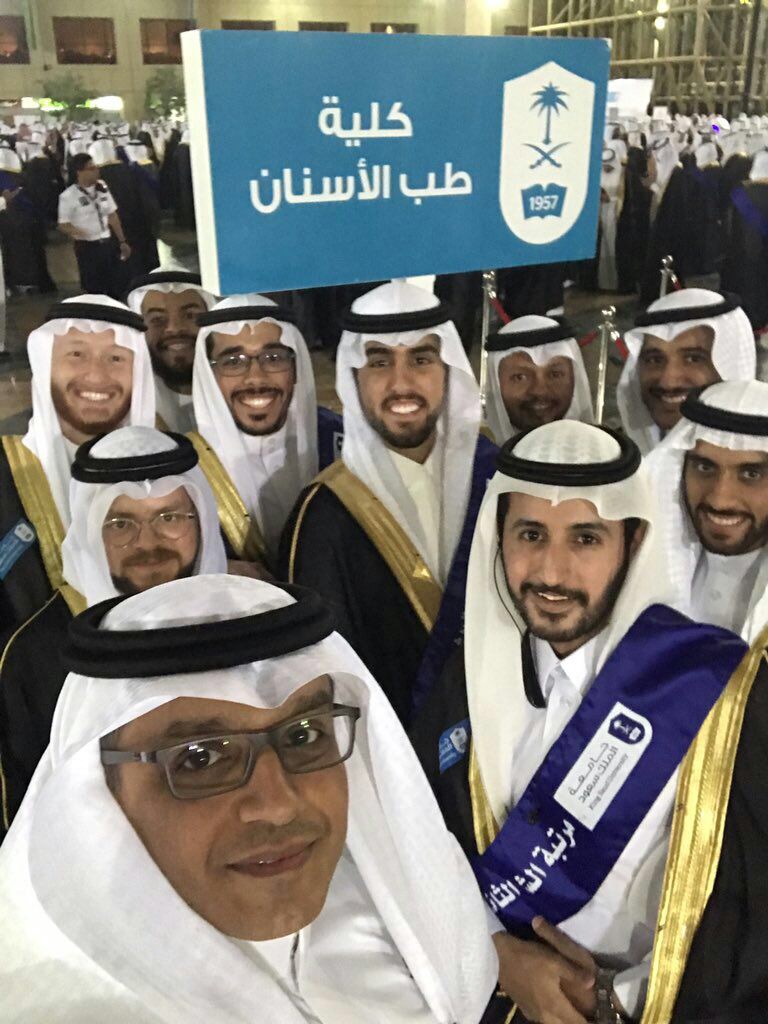 20 students from the college of dentistry out of 76 total graduate students were on the roll of honors for the 56th class of king Saud University. The graduation was held last week under the patronage and presence of His Royal Highness Prince Faisal bin Bandar Bin Abdul Aziz, the governor of Riyadh; his excellency Dr. Ahmed Al-Issa; the Minister of Education; Dr. Badran Al-Omar, the president of the university; and several deans and vice deans who were invited to participate in this big event held at Hamad Al-Jaser Hall at the conferences building.
The situation is the same for the Women's campus in the City University where the preparation continues graduation ceremony on 22 May 2017 in which 49 female students are expected to graduate with a Bachelor degree in dentistry for the current academic year. 42 of them are on the honor roll.
As the academic year 2016/2017 reaches its final days, the College of Dentistry completes it not only with academic excellence and achievement but also with the quality of health services delivered to the patients and beneficiaries in which the students took part as volunteers inside and outside the college to deliver the its message and target every class in society.