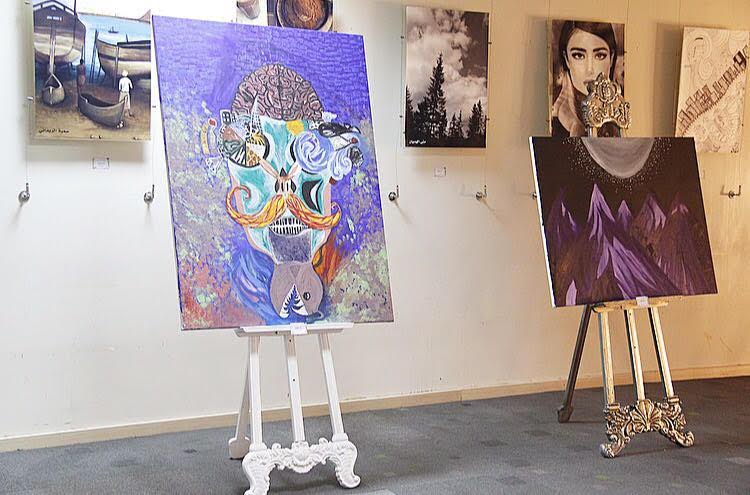 Based on the principle of encouraging the CFY female students and the faculty members' interest to motivate them, the student activities unit represented in the student work project organized Ruwa'a Fine Arts Exhibition in Olaysha Wednesday and Thursday 7-8/8/1438H. The event was attended by CFY Vice Dean for Female Students, Dr. Soad AL-Dehan, who is also vice chair of administrative and humanities department, college of applied studies and community service, a number of coordinators and faculty members, and students' mothers.
The event aimed to cast light on talented students, promote awareness about fine arts, showcase works by CFY female students, introduce artistic trends, and make parents appreciate their daughters creativity. These works are products of arts club workshops.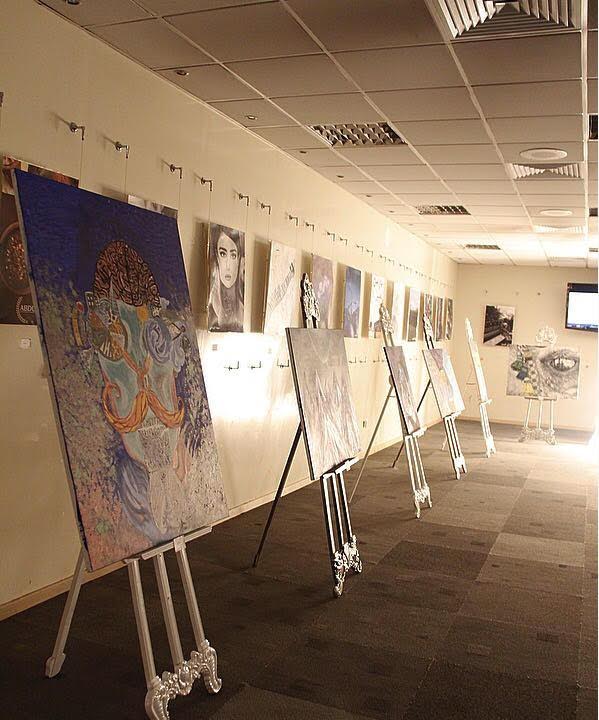 The exhibition hall was organized by working team of the students' activities unit in terms of lighting, curtain works, stands arrangements, and painting. Fine art exhibits and photos, refreshments, and interior designs were also aligned.
Visitors were given a background about fine art, artistic culture, visual enrichment, exhibits. Answers were given to queries.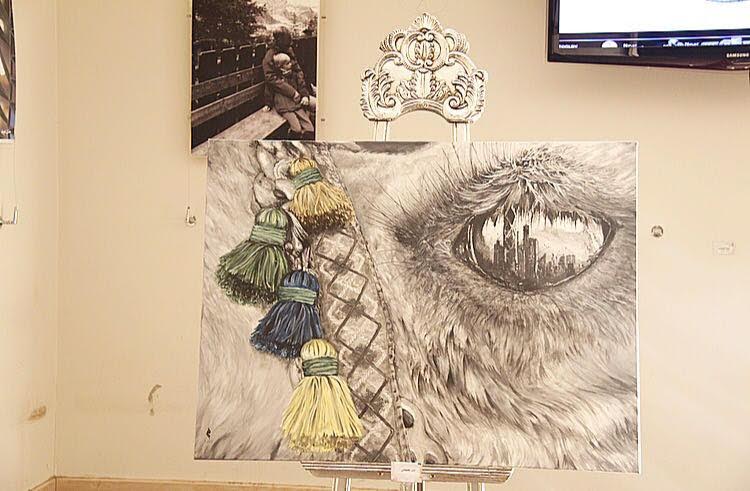 It is note of worthy that the event had 30 participants, 32 works by female students, 13 collective works from workshops and functions, 40 works to decorate the lobby, which makes the number 76, with 200 visitors.
Visitors were impressed by the high quality of creative works by students, which express optimism, and great expectations of a promising future. They appreciated all the efforts exerted to nourish these talents and create an art renaissance. They expressed their interest to see the talented students as prominent artists, something the Kingdom takes pride in.