The Investigations Bureau of the Ministry of Justice (Republic of China, Taiwan) organized a two-day international symposium on Regional Security and Transnational Crimes on 31 October- 1 November 2017 at Taipei, Taiwan. The main objective of this symposium was to discuss and exchange ideas and knowledge about the modern threats, crimes and security issues in the region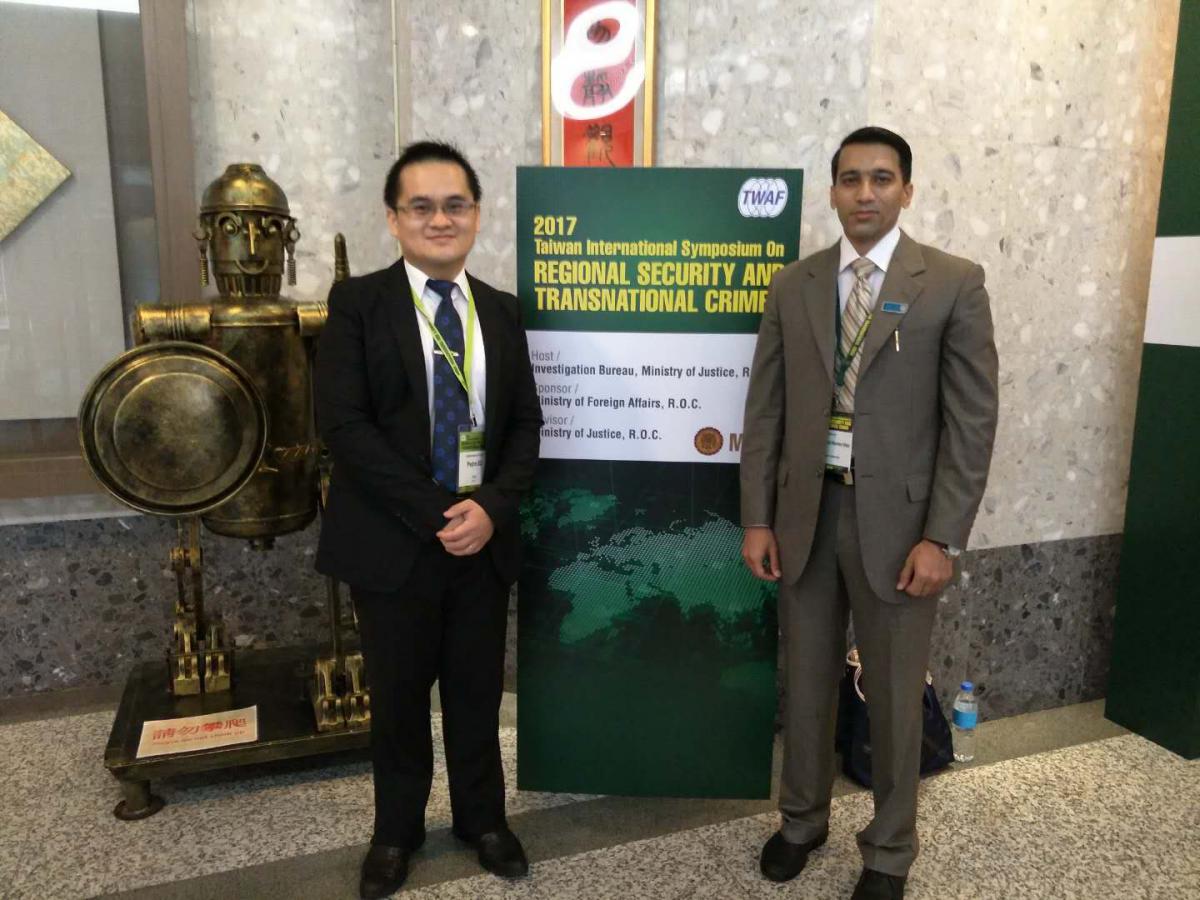 that could undermine the overall security of the nations. This event was sponsored by the Ministry of Foreign Affairs of Taiwan. 
 
The Vice President of Republic of China (Taiwan), H.E. Dr. Chen Chien-Jen graced the symposium as the chief guest and welcomed around 500 local and international delegates in the opening ceremony. The Government of Taiwan invited over 155 foreign scholars, law-enforcement agents, political representatives, think-tanks, and senior officials from 33 different countries to attend this biennial event for exchanging ideas and create synergy in curbing the transnational crimes and security issues. The Director General of Investigation Bureau (Ministry of Justice) Mr. Ching-Hsiang Tsai addressed the audience and highlighted the outcomes of his department in fighting against crimes in Taiwan. 
 
The Government of Taiwan also invited and sponsored a delegation from Kingdom of Saudi Arabia that includes, Dr. A. Almulhem (Ex Deputy Minister of Culture and Information), Prof. Abdulrahman AlShaer (Vice President of Naif Arab University of Security Sciences), Prof. Muhammad Khurram Khan (Center of Excellence in Information Assurance, King Saud University), Brigadier Y. Alzahrani, Dr. M. Al-Thobiti, and Dr. Turki Alzomaia. 
Prof. Muhammad Khurram Khan, a Professor of Cybersecurity at KSU, thanked the conference organizers who are making efforts in joining forces for the collaboration and synergy against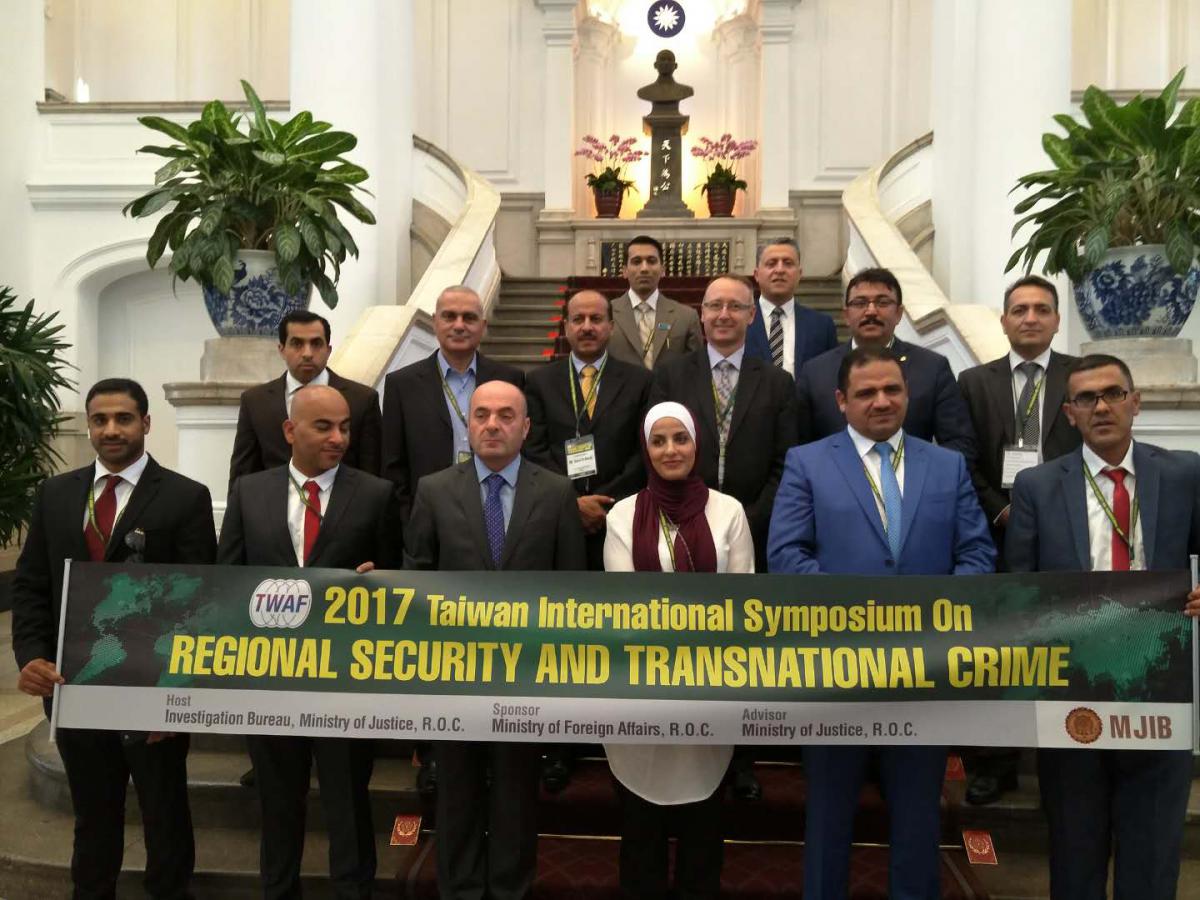 security threats and transnational crimes etc. 
 
The recommendations of this symposium stressed that the criminal groups and terrorist organizations that use modern science and technology, social media, cyberspace and other resources have seriously threatened national security and regional stability should be dealt seriously. Global law enforcement personnel and agencies must take steps and adopt modern strategies to effectively control emerging cross-border crimes and combat international terrorism, either in the physical space or the cyberspace.