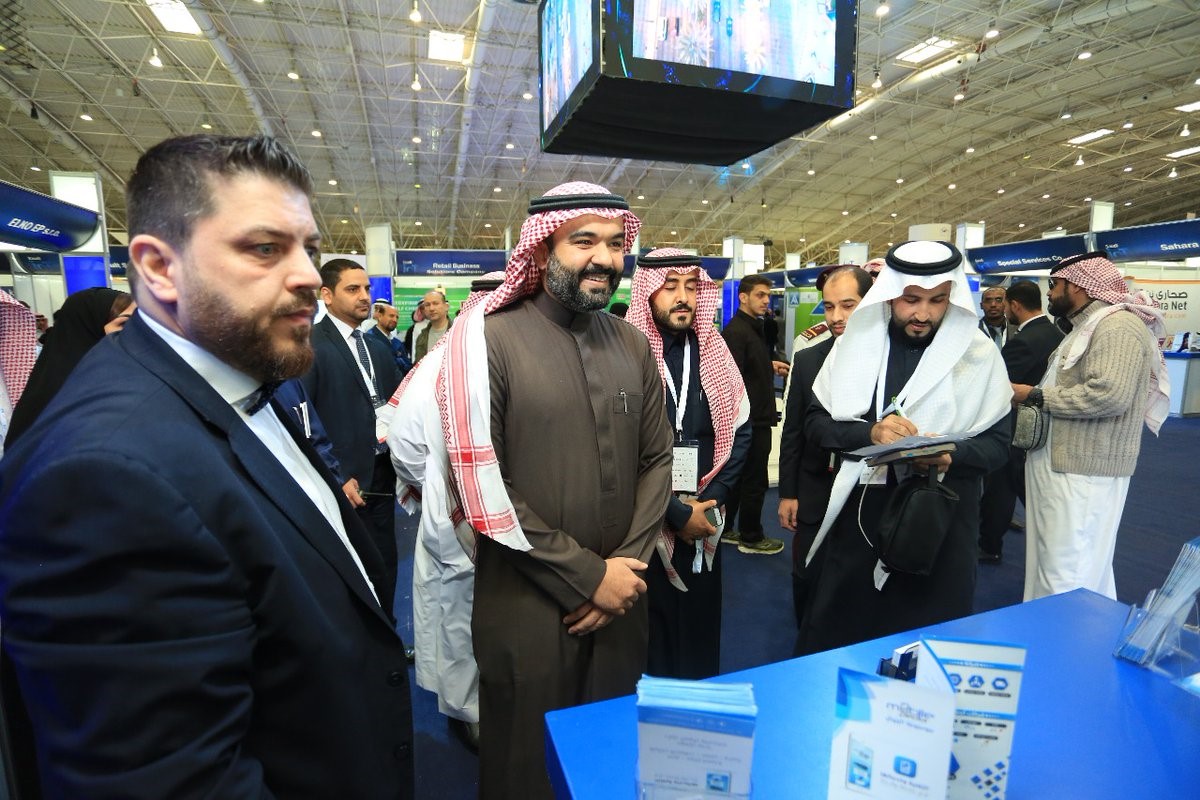 Saudi International Exhibition and Conference for Internet of Things (IoT), officially sponsored by the Ministry of Communications and Information Technology, was organized from 28-30 January 2018 for the first time in Kingdom of Saudi Arabia. The three-day event with an overwhelming exhibition and conference took place at Riyadh International Convention & Exhibition Center (RICEC) and attended by a large number of attendees and visitors, including government, public, private, healthcare, industrial, commercial, and educational sectors etc. A distinguished panel of local and foreign visionary leaders, scientists, engineers, and executives delivered keynote speeches on cutting-edge technologies in the IoT field, which is dramatically shifting business, industrial, and commercial strategies and changing the way we live, work, and perform daily life tasks.
IoT has tremendous growth forecasted in various business verticals such as healthcare, hospitality, education, telecommunications, transportation, real-estate, public sector, smart cities, and energy etc. Over a period of years Saudi Arabia has grown geographically at a phenomenal rate and with tremendous investment in smart technology. The Kingdom's IoT and M2M (Machine to Machine) Communications market is estimated to grow from USD 4.88 billion in 2014 to USD 16.01 billion by 2019.
Prof. Muhammad Khurram Khan delivered a keynote speech on 'Establishing Trust in the Internet of Things: Challenges and Solutions", and represented Center of Excellence in Information Assurance (CoEIA) at King Saud University. In his speech, Prof. Khurram stated that the agglomeration of embedded intelligence and Internet connectivity plays a key role in upheaving the paradigm of Internet of Things (IoT). It is estimated that there would be approximately 100 billion connected devices and its impact on the global economy could reach up to USD 11 Trillion by 2025. IoT is an enabling technology and it is opening unprecedented opportunities, marketplaces, and innovations for the users, businesses, and countries alike. Consumers embrace potential advantages of IoT products and applications because of the benefits and services they get. However, when these smart IoT devices collect and share personal information, consumers become very concerned about the security of devices and privacy of their personal information. If reasonable security is not provided and consumer's personal information is exploited for criminal acts, then trust upon adopting these IoT devices could be compromised. Hence, the prosperity and wide adoption of IoT ecosystem are highly reliant on establishing consumer's trust.
He further elaborated on a conceptual model to reflect the influential factors that stimulate consumer's trust, so that they could willingly adopt, purchase and use IoT products. He also underscored and highlighted the importance of security requirements that should be considered while developing IoT products and applications. Finally, in his keynote, Prof. Khurram identified a number of future challenges that need to be resolved in IoT products and services, and some recommendations were also presented to establish a consumer's trust in IoT.
A leading constellation of government, public and private sector organizations, both local and foreign, including STC ,Mobily, GE, Intel, Cisco, Microsoft, Oracle, HP, AEC, and Ericsson etc. also participated in the exhibition and displayed their products and innovations in ioT. Some thematic workshops were organized in tandem with the exhibition to educate visitors and stakeholders about the most important features of technology development and the concept and applications of the Internet of Things. The Minister of Communications and Information Technology, H.E Abdullah Alswaha, also graced the event with his presence at the overwhelming exhibition.