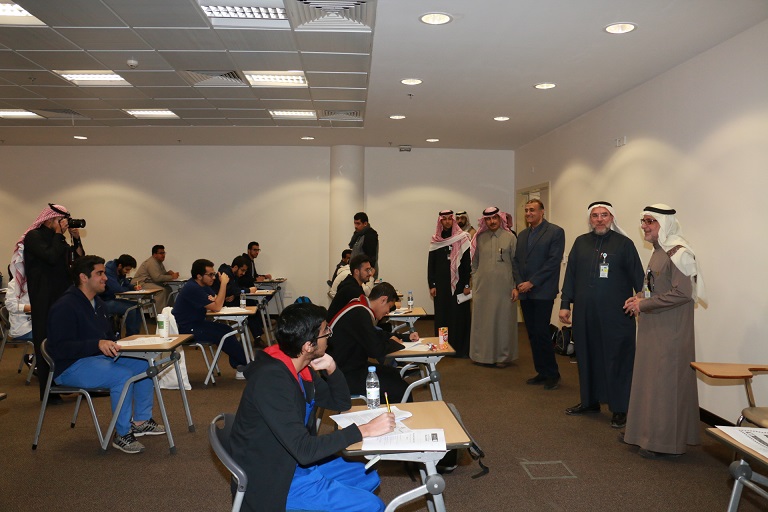 To ensure the start of teaching in KSU during the 2nd semester of the year 1438/1439, Dr. Yusuf Asiri, Vice Rector of Planning and Development, visited several colleges. This visit included the following colleges: College of Medicine, College of Dentistry, College of Nursing, College of Pharmacy, and College of Applied Medical Sciences. He was received by those colleges' deans, vice deans, and heads of departments, and he oversaw the start of teaching and readiness.
During those visits, he made sure to meet with the colleges' deans, vice deans, and heads of departments, in addition to a number of students and faculty. He also checked the classrooms, laboratories, and other facilities. Dr. Asiri thanked all the staff in the colleges for their efforts to help students, and praised their quality assurance efforts, readiness, and excellent services provided to support the academic and educational processes.
Dr. Asiri was accompanied by Dr. Saleh ALqasoumi, the Dean of Quality and Development, Dr. Musaed Alkholeif, Assistant Vice Rector for Planning and Development, and Bandr Alhaqbani, Relations and Media Coordinator. The Vice Rector was received by Dr. Khaled Fawdah, Dean of Medicine, Dr. Ahmed Alqahtani, Dean of Dentistry, Dr. Ahmed Abu Shaigah, Dean of Nursing, Dr. Aws Alshamsan, Dean of Pharmacy, and Dr. Yazeed Al-alshiekh, Dean of Applied Medical Sciences.