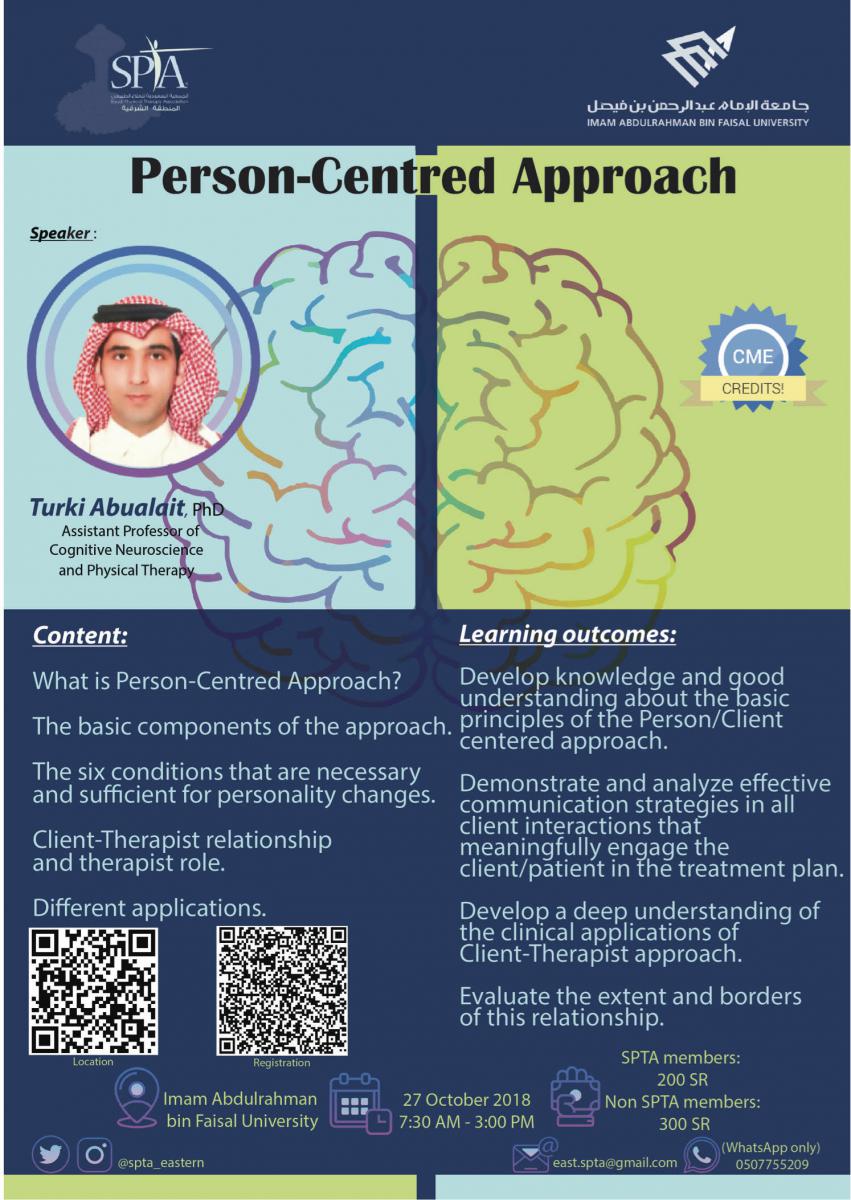 Saudi Physical Therapy Association in Eastern Region announces the open of registration for "Person-Centred Approach" Which will take place on 27th Of October,2018 by:
*Turki Abualait, PhD, Assistant Professor of Cognitive Neuroscience and Physical Therapy
Venue: Imam Abdulrahman bin Faisal University.
Time:  7:30 AM - 3:00 PM
Registration time from 7:00 -7:30 (please be on time)
Target Audience: 
Anyone from the medical field who are interested
1. To Register in this Lecture :  https://goo.gl/forms/DDbPq9EZMq0bW3Si2
2. To Confirm your registration please send a copy of the money transfer
to this Email, east.spta@gmail.com , or Whats App 0507755209.
Payment can be deposited to the below bank account:
Saudi Physical Therapy Association
Bank: Samba
IBAN: SA8240000000002007005557
For any inquiries please contact us through the Email or mobile Number, and we will get to you as soon as possible.
Best Regards,
Membership Committee
SPTA- Eastern