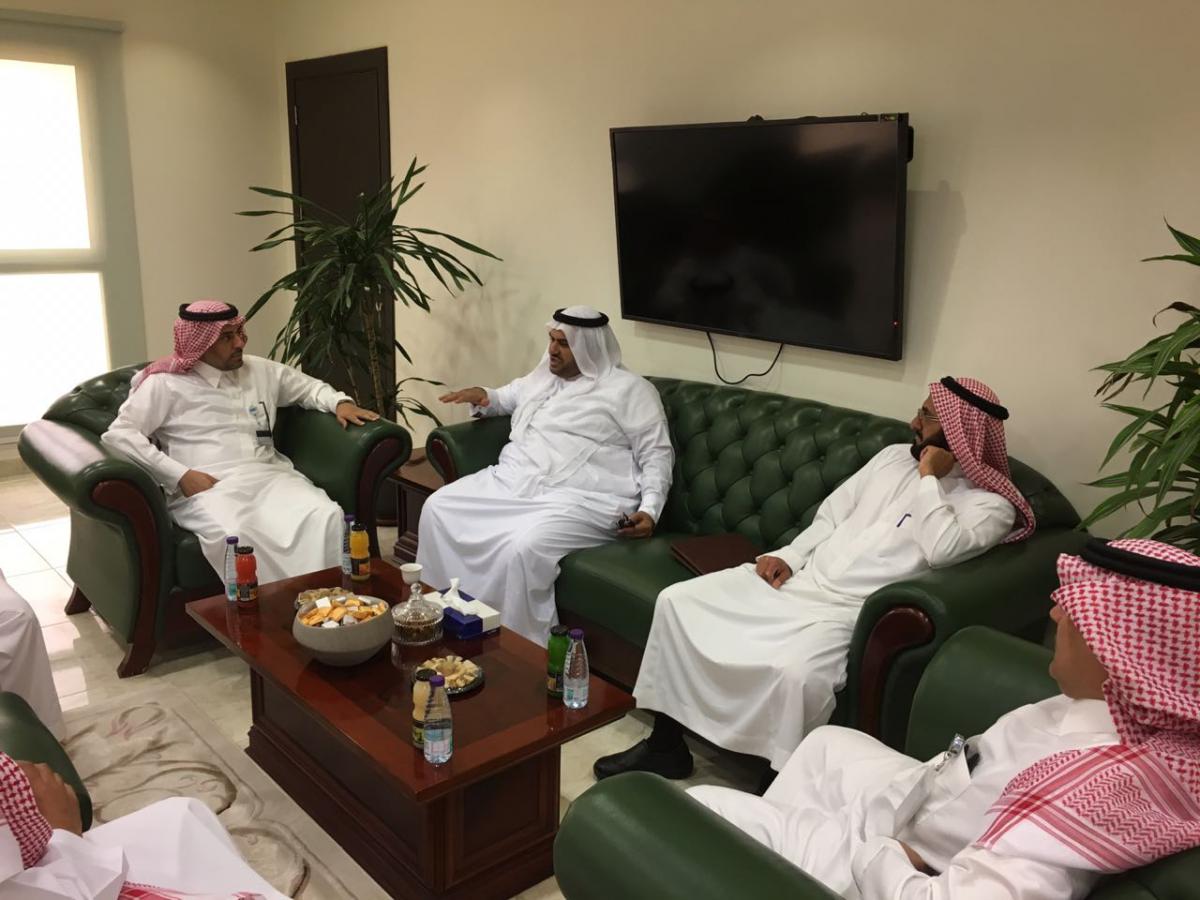 Based on the academic relationship and the exchange of expertise between educational institutions, a delegate from the Community College in Khamis Musheit of King Khalid university visited the Community College of King Saud University. The delegate included Dr. Ahmad Al-Mrei, Dean of the college, and Dr. Mohammad Al-Qahtani, the Vice-dean of Quality and Development. 
The tour began with a visit of the dean who was welcome by Prof. Abdallah bin Attia Al-Zahrani, Dean of the Community College, the Vice-deans and the Heads of the Departments. The delegate were briefed on the programs of the college, their strategic expectations and the mechanism of work.
Then, the delegate paid a visit to the Quality and Academic Accreditation Unit and learned about its achievements in terms of academic accreditation and the application of relevant electronic systems such as Itqan and the mechanism followed to ensure the continuity, quality and distinction of work. The delegate also visited the Students Activity Unit, the Training and Employment Unit, the library and the gym. Besides, the delegate were also informed about all the academic programs offered by the academic departments and how they meet the requirements of the labor market.
At the end of their visit, the delegate thanked the dean for his warm welcome and hospitality and for having had the opportunity to learn about the experience of the college. They also expressed their desire to open cooperation channels and bridges in the common fields between both parties in the future.