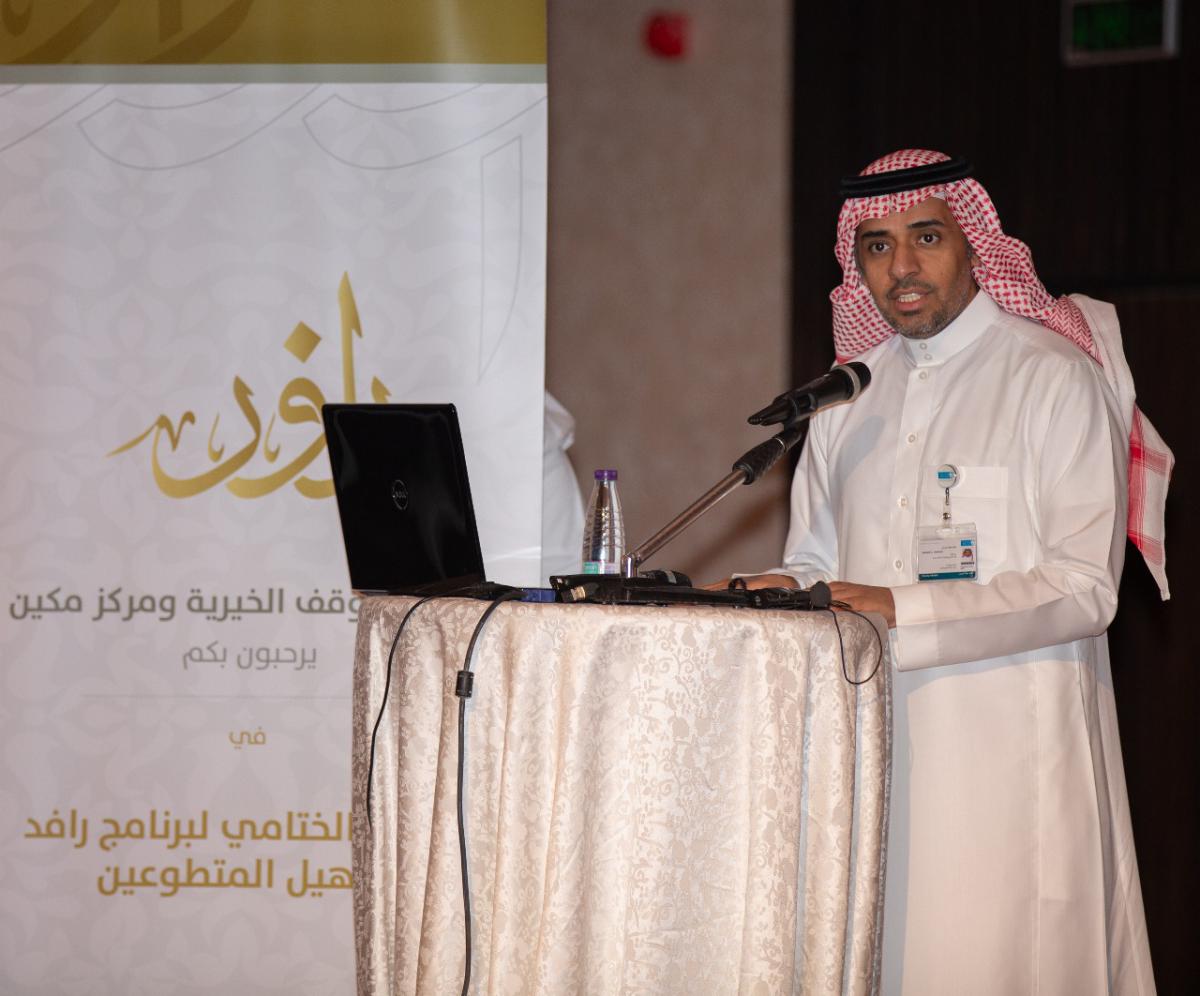 The closing ceremony of Rafed Program to prepare volunteers was conducted on the honor of Prof. Abdallah bin Attia Al-Zahrani, Dean of the Community College of King Saud University, on Wednesday 09/08/1439 AH at Al-Faridah conference hall in Riyadh.
The participants in the program as well as the ideal volunteers were honored at the conference. The achievements of the program and the volunteer initiatives carried out by the participants were presented.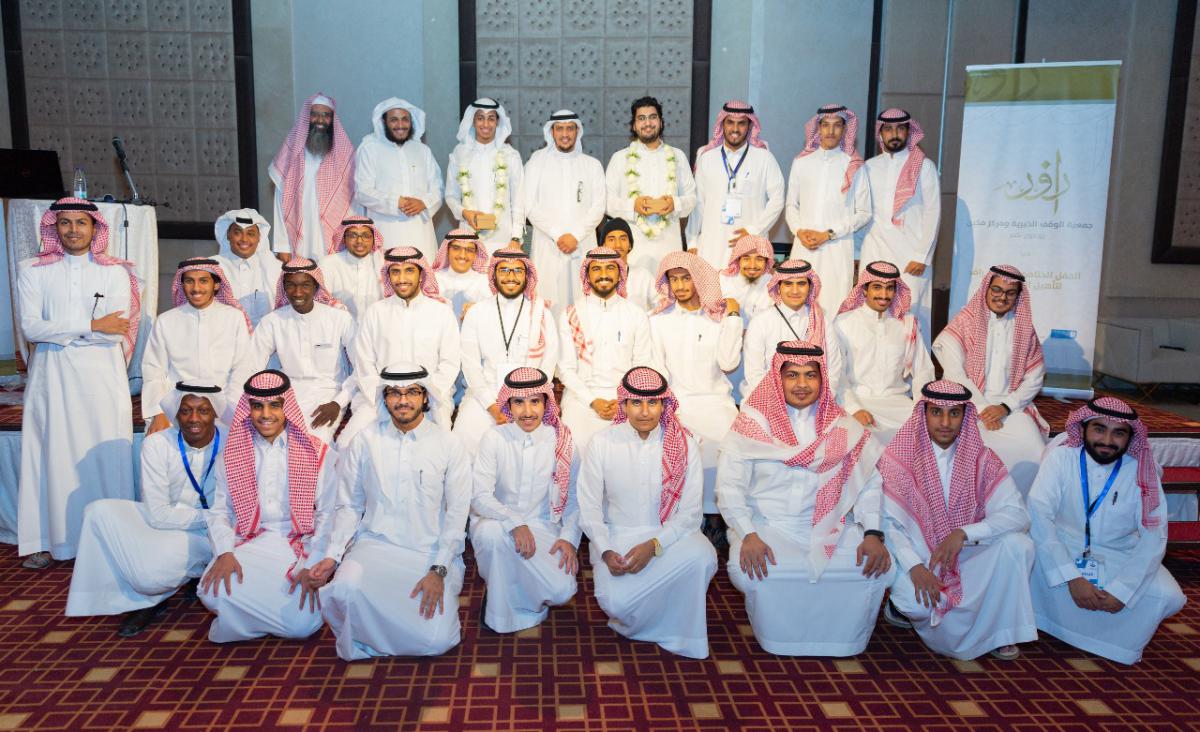 Rafed Program is a training and practical program which aims at qualifying students for quality volunteering. It was conducted as a partnership between the Community College of King Saud University and Al-Waqf Charity Association. Besides, it was designed and executed by Makeen Training Center for university programs in one full semester.