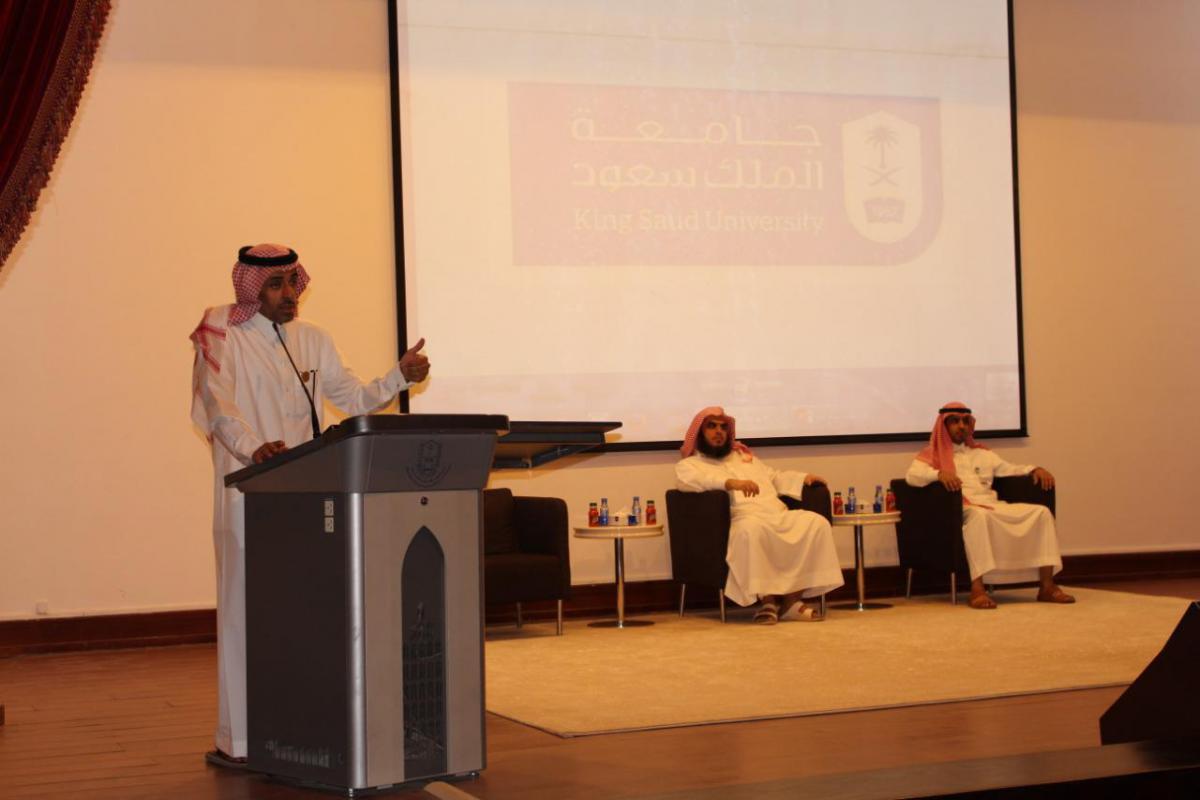 Community College held an introductory meeting for the academic year 1440/1441 AH on Monday, 03/01/1441 AH in the presence of Prof. Abdallah bin Attia Al-Zahrani, Dean of the college.
At the beginning, Prof. Al-Zahrani encouraged the students to take advantage of the resources, facilities and incentives provided by the university and college. He also urged them to do their best to represent their university and country. In addition, he made clear that the university sought to provide a proper educational environment which would contribute to the students' knowledge, skills and conduct and provided them with all means of distinction. The dean also emphasized the importance of students' commitment to attending lectures, raising their academic achievement and making use of the resources provided by the state.
Moreover, the dean encouraged the students to make use of the training courses offered for free by Training and Employment Unit at the college. These courses would sharpen the students' skills and engage them easily in the labor market. The dean stressed the importance of these courses for building the students' skills and distinguishing them from other students in the light of the increasing competition for jobs, especially that these courses are linked to the students' skill record. He also emphasized that the students should benefit from Academic Advising Unit by visiting their academic advisors as this will increase their knowledge of graduation requirements. On his part, Dr. Sogher Al-Sogher, Vice-dean of Academic and Educational Affairs highlighted the most important issues in the students' academic life, such as the need for increasing their awareness of the elective courses and the necessity of passing them in accordance with the study plan which shows the distribution of these courses among four semesters, following the completion of the Common First Semester as well as learning about the academic rules and regulations of the university which the students follow during their study period at the college.
At the end of the meeting which was attended by a thick audience, the students were given the floor to ask questions which were answered by the dean, the vice-dean of Academic and Educational Affairs and the director of Students' Affairs at the college.