​​​​King Saud University offers Fellowships Program in Emergency Medical Services. The Admission for the upcoming academic year 2023 (1444H) announced including admission requirements and conditions.​ 
Admission date​ for the academic year 2023:
starting 23-January-2022 corresponding to 20-Jumada'Ii-1443 AH The admission requirements must be sent to the announced email address, the application deadline will be on 26 February-2022 correspondings to 25 Rajab -1443 AH.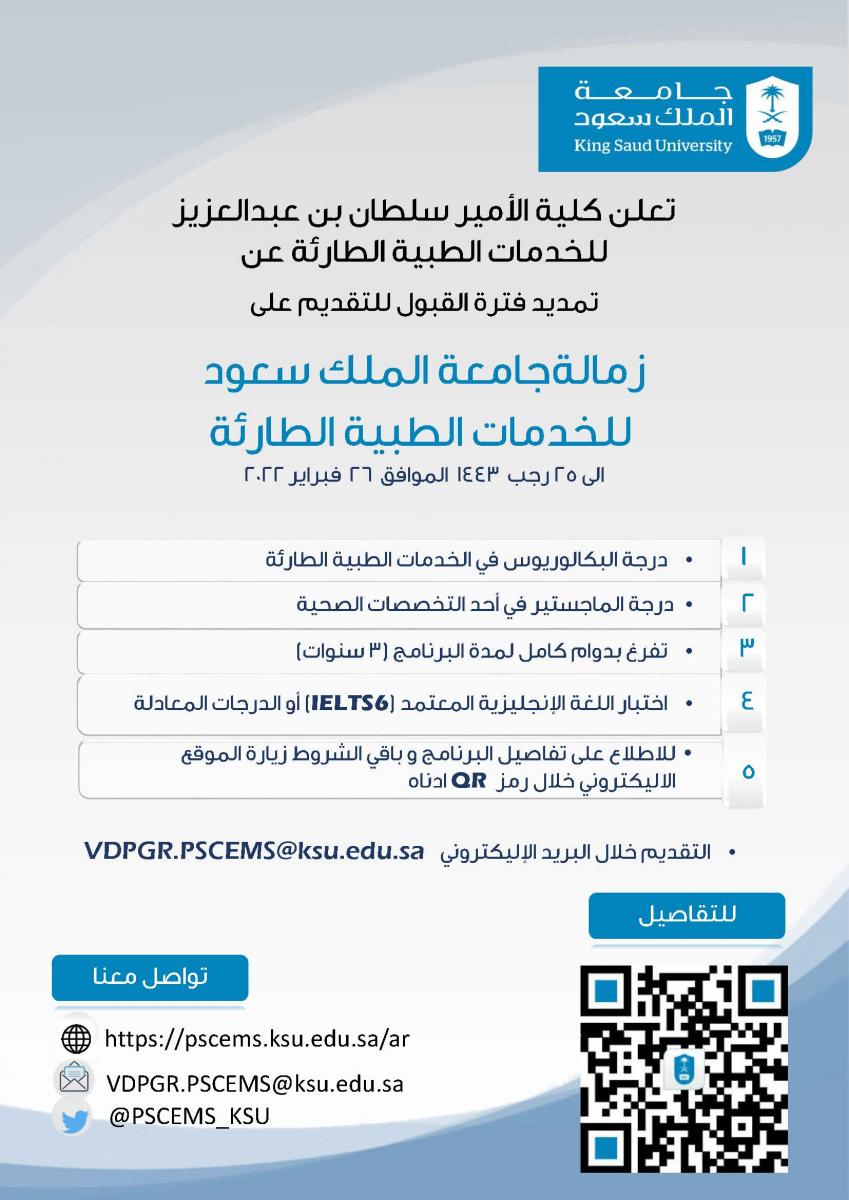 ---
For further information, please contact: 
Postgraduate Studies Unit 
Prince Sultan bin Abdulaziz College for Emergency Medical Services (PSCEMS) - King Saud University 
9063 Prince Fahad bin Ibrahim St. Al Malaz District, 
Riyadh 12642 - 3569,
Saudi Arabia
Tel. No. (011) 80-59228