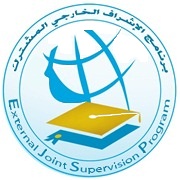 Dr. Sonya Andermahr from Northampton University visited KSU on April 14, 2015 to meet her student Hanaa Ayoub from the College of Arts, Department of English Language.
Prof. Ebtisam Ali Sadiq internal supervisor welcomed Dr. Sonya Andermahr at King Saud University.
In addition to her visit Dr. Sonya also presented a paper entitled "Angela Carter's Literary Legacy" for KSU faculty at the college of Arts.
Dr. Sonya' research interests are in contemporary women's writing, especially Anglo-American literature, modern British fiction, feminist theory and pedagogy; and trauma narratives.
Related News