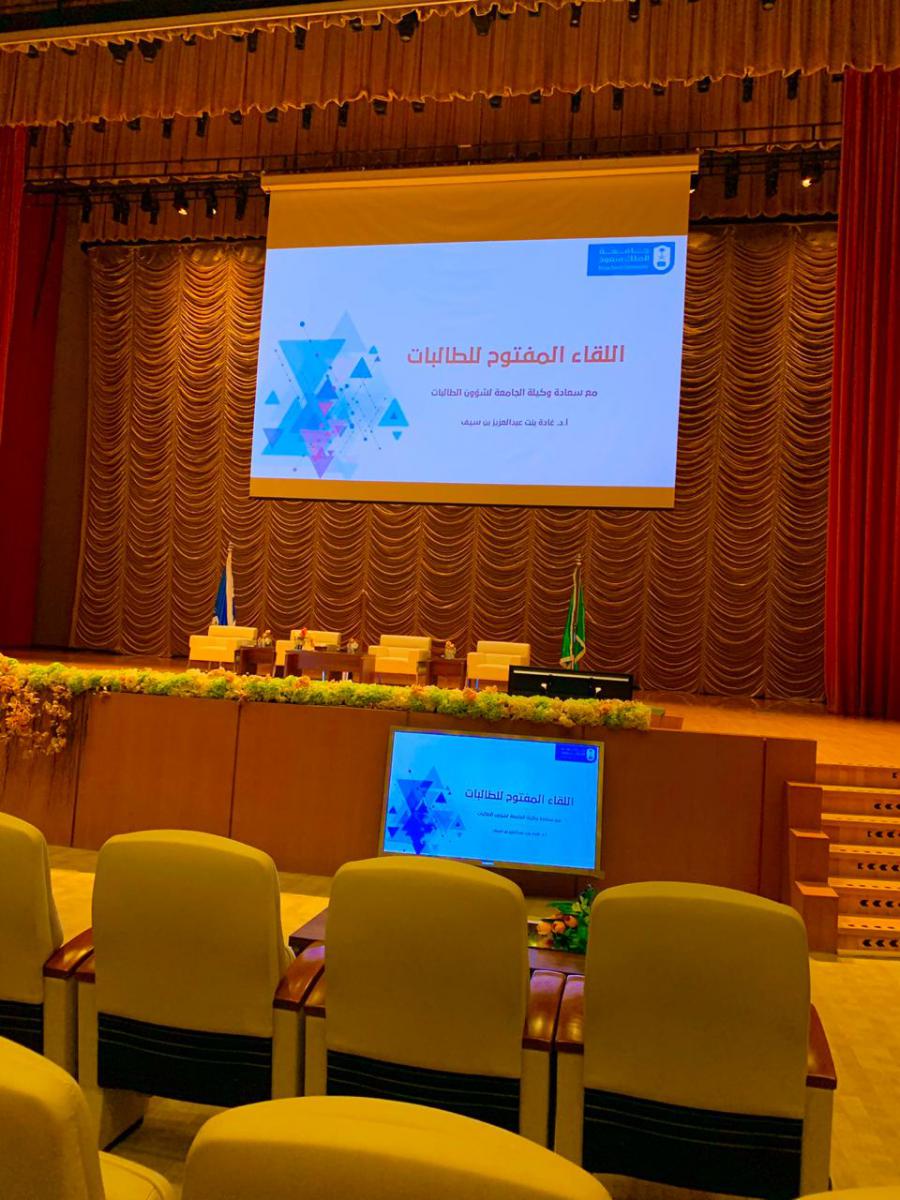 Female Students Campus held an Open Meeting with Vice-Rector for Female Student affairs Dr. Ghada bin Saif on 29th Oct 2019  in the main auditorium and attended by Vice -Rector's Assistant Dr. May Al-Muammar, vice deans of Collages and deanships.
The Vice-Rector delivered a speech that assures the university's keenness about its graduates acquiring the necessary skills needed for the labor market. She said that Student's university life should not be confined to the classroom but should extend to joining clubs and participating in extra-curricular activities that have a positive impact on the character.
The students were given the opportunity to ask questions and raise their concerns and issues. In the conclusion of the meeting, Vice-Rector thanked the attendees and assures that these meetings are aligned with the University's priorities to bridge the gap between the administration and students.