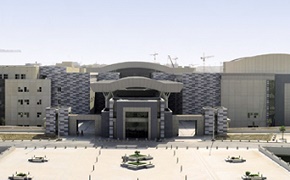 Sara Al-Saif awarded employee of the year 2014 from College of Tourism and Antiquities at KSU female campus.
On this occasion College of Tourism and Antiquities organized a celebration. The celebration was attended by the vice dean of the college Dr. Aljoharah Alsadon, who expressed her happiness and wished her more progressive success and future growth.
Moreover, Sara Al-Saif thanked to all the college staff and expressed her happiness about the award. Sara said this award is considered to be an achievement not only for me but also for the college. Sara is working as office manager for the vice dean of Tourism and Antiquities college.
Related News
Written by: Jwaher Al-Hamed