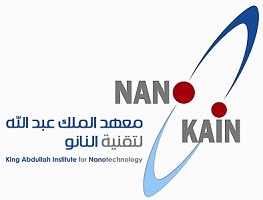 King Abdullah Institute for Nanotechnology (KAIN) welcomed a delegation from the Scientific Club of Graduate Female Students at King Saud University, headed by Ms. Mona Abdullah ibn Salamah, Deputy Head of Scientific Club.
The visit aimed to present nanotechnology field and working areas to the visiting students, and the role of KAIN in popularizing the scientific awareness about nanosciences and nanotechnology, in order to encourage students in nanotechnology scientific research.  
In addition to visit, KAIN Dean Aws Al-Shamsan explained that this comes as a prelude to the establishment of KAIN Nano Club. It also supports the achievement of the second strategic objective of the strategic plan for KAIN, which states on the deployment of scientific awareness about nanotechnology on the social and educational level.  
Moreover, Dr. Al-Shamsan revealed that KAIN is stepping succeeding steps to outreach different internal and external atmospheres, where a number of communication channels have been recently activated in order to support the achievement of the KAIN objectives  and the tasks entrusted to it.
Related News