Sultan Al Subait: The order of His Excellency, Minister of Education been issued with recommendation of His Excellency: Rector, King Saud University to appoint "Dr. Hashim M. Bin Salleeh" as Dean for the "Prince Sultan bin Abdulaziz College for Emergency Medical Services" one of the King Saud University health colleges.
Dr. Hashim Bin Salleeh has held leader tasks at the college & the university, previously as a Vice Dean, PSCEMS for Quality & Development Affairs. Dr. Hashim is also a faculty at College of Medicine & a Consultant of Emergency Medicine.
PSCEMS Faculty & Staff wishing him all the best, & sending many thanks to Prof. Khalid Fouda, the former Dean for his efforts at the college initiating.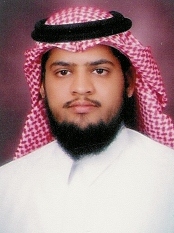 "Hashim M. Bin Salleeh"
Assistant Professor of Pediatrics & Emergency Medicine
Consultant Pediatrician and Pediatric Emergency Medicine