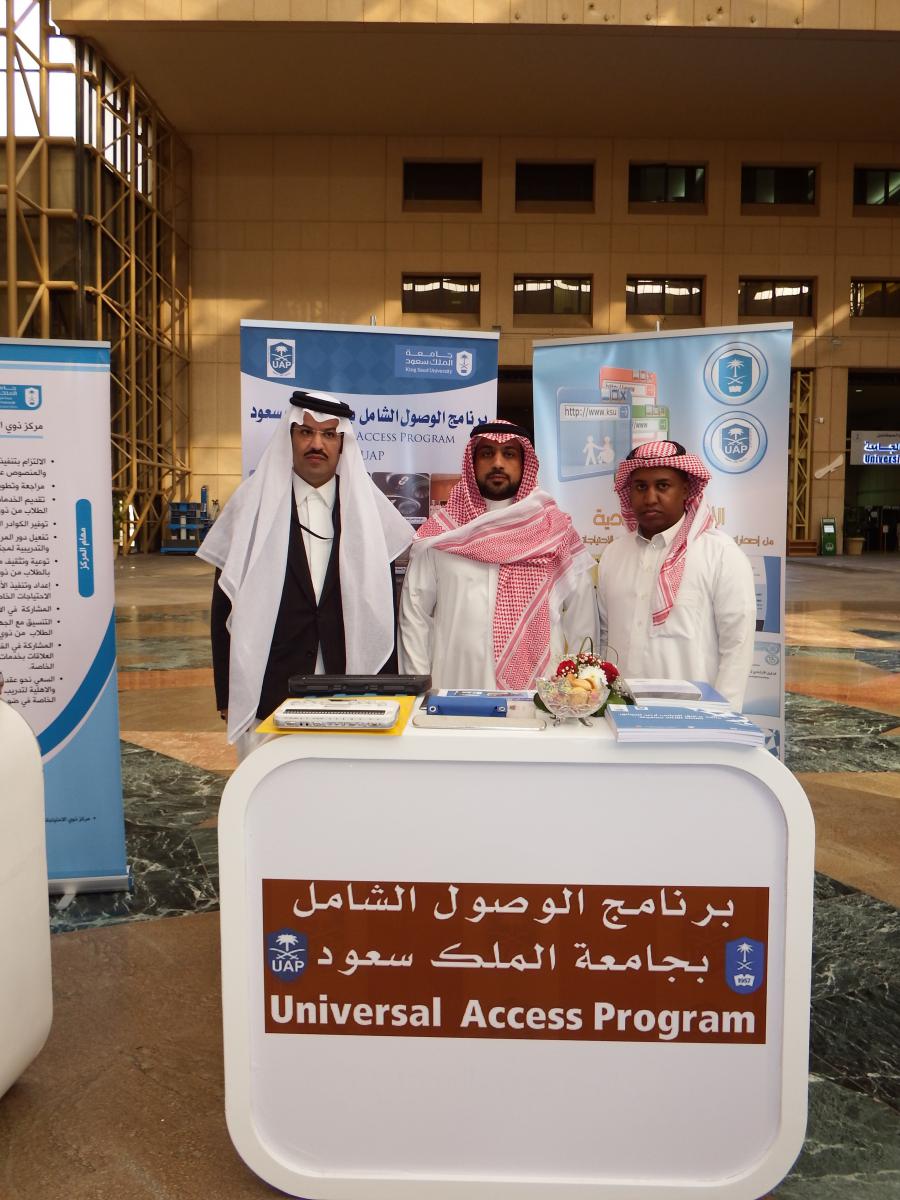 In an annual event, the Vice Rectorate for Educational and Academic Affair joined by the Deanship of Student Affairs celebrated Disability Day on the 11th of December 2016 at the University Center. The International Day of Persons with Disabilities has been celebrated every year on 3rd of December since 1992, and was launched by the United Nations.  The event aims to promote an understanding of disability issues and mobilize support for the dignity, rights and well-being of individuals with disabilities.
            Students with disability at KSU, and many others concerned about the rights of individuals with disability celebrated this occasion and attend the event's program.  The exhibitors at the venue where entities that provide services for people with disability and many awareness-programs. Higher Education Program for Deaf and Hard-of-Hearing Students, Universal Accessibility Program (UAP), Special Education Club, and The Center for People with Special Needs were Among the exhibitors.
            Professor Nassir Alajmi UAP executive Director commented on the event saying: "participating and celebrating this day is a chance for all to champion challenging myths, improve awareness and take positive action towards inclusion and accessibility for people with disability". "It also seeks to increase awareness of the benefits of working to fully integrate persons with disabilities in every aspect of political, social, economic and cultural life." He added.
             UAP Executive Director also said: "Each year the UN announces a theme. The theme for 2016 is: Achieving 17 Goals for the Future We Want, which draws attention to the 17 Sustainable Development Goals and how these goals can create a more inclusive and equitable world for persons with disabilities. The annual theme mirrors our framework at UAP that has been set to make King Saud University an inclusive environment by promoting the removal of all types of barriers; including those relating to the physical environment, information and communications technology (ICT) and attitudinal barriers.