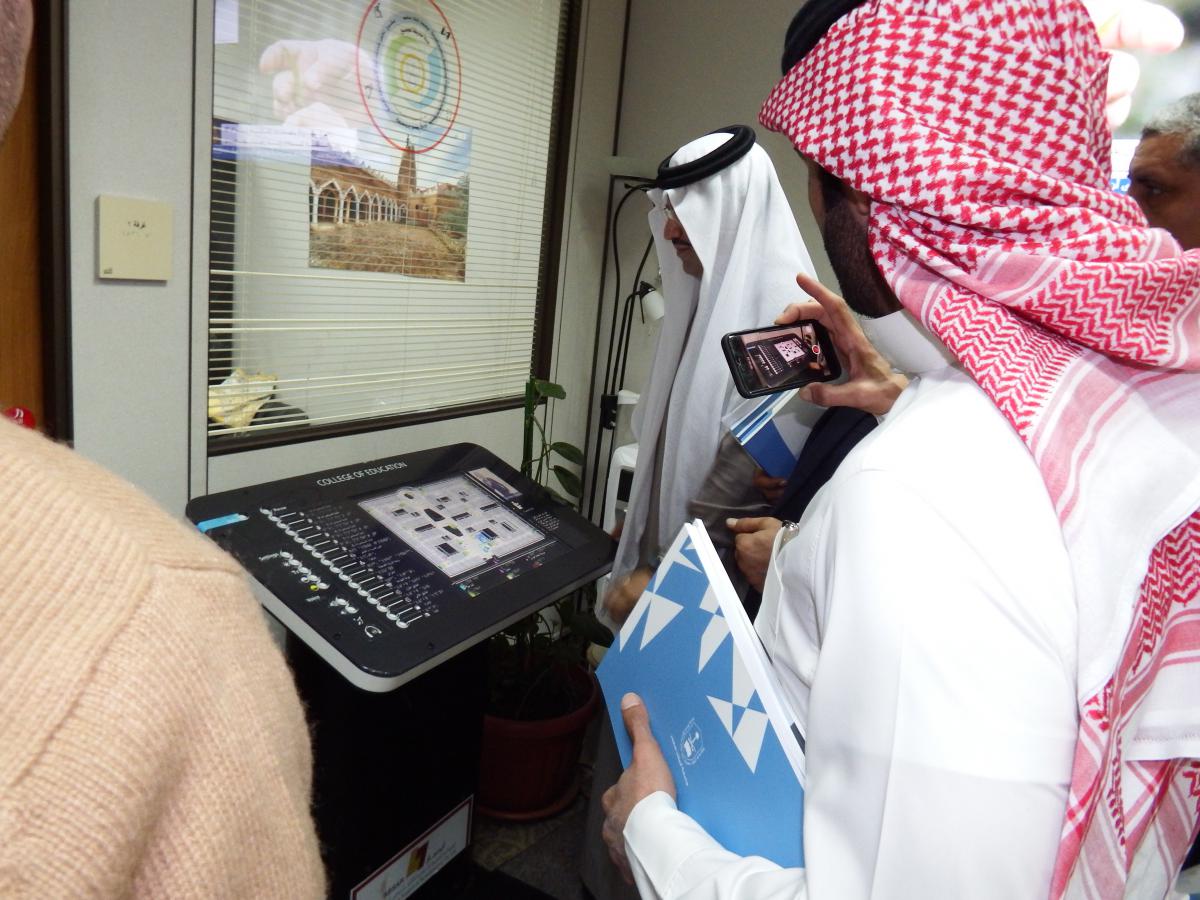 AS A RELIABLE CONSULTATION BODY
THE PROGRAM RECEIVES IMAM ABDULRAHMAN BIN FAISAL UNIVERSITY IAU DELEGATION TO DISCUSS KNOWLEDGE TRANSFERRING. 
Taking a big step toward making UAP a premier local and regional accessibility hub, the Program received at its headquarter at King Saud University a deputation from Imam Abdulrahman Bin Faisal University IAU (previously UoD). The delegation toured the Program facilities and have been introduced to the best practices in the field of inclusion individuals with disability at the academic arena.
                Professor Nasser AlAjmi UAP executive director gave a presentation regarding the transfer of knowledge and practices in the area of universal accessibility from KSU to other national universities. The delegation praised the role of the Program considering it a consultation base and a benchmark for any academic entity that search for the best guidelines and practices when it comes to accessibility for people with disabilities.