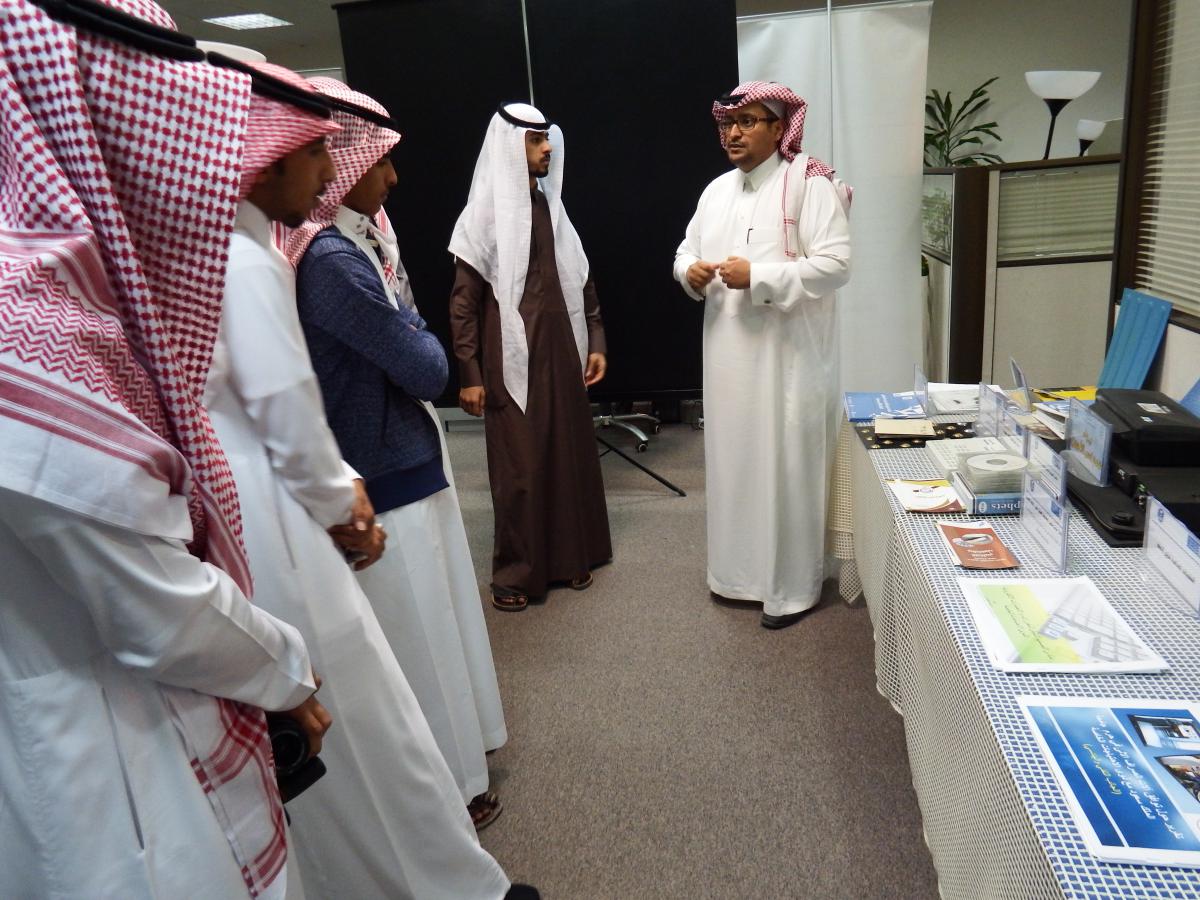 A DELEGATION FROM MAJMAH UNIVERSITY PAYS A VISIT TO THE PROGRAM
A delegation from Student with Disabilities Services Unit at Majamah University have organized a visit to UAP. The delegation has been received by Dr. Mohammad Alkahtani UAP dubiety director who gave them a presentation about the role of the program in providing accessibility services at KSU. They have also been introduced to the latest technology in the field of accessibility at the permanent accessibility exhibition.
Being recently established, MU searches for the best practices in the area of accessibility for individuals with disability to apply them to better serve their students, faculty, and personnel with disability. Thus it seeks the consultation of UAP to set the foundation of its accessibility projects.
The delegation asserted that this informative visit will be followed by an inauguration of a full collaboration between UM and UAP as a consulting body.