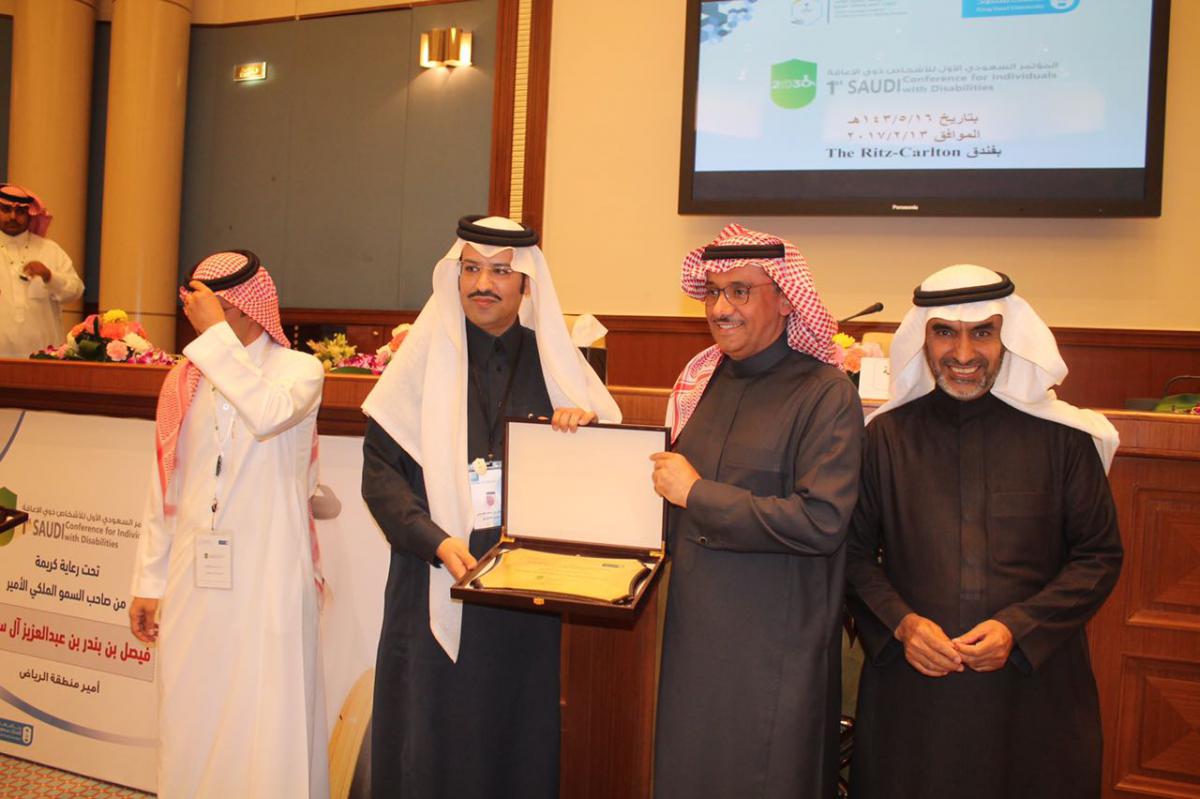 Higher Education Program for the Deaf and Hard of Hearing held at King Saud University on Monday February13th 2017, the first Saudi Conference for People with Disabilities, under the patronage of His Royal Highness Prince Faisal bin Bandar bin Abdul Aziz Al Saud, Governor of Riyadh region, at the Ritz-Carlton Hotel.
UAP was a key participant at the conference as the Executive director professor Nassir Alajmi presented the Program practices at one of the symposium. The presentation delved into the role of UAP in enabling individuals with disabilities an equitable right to access to higher education. It also included the best practices the Program have applied at KSU in its efforts to grant an accessible educational environment for all. Professor Alajmi stated that the Program will put more efforts in the coming year and will apply the best Universal Design practices to empower individuals with disabilities and enable them to be a key player in the National Transformational Plan 2030.
The Program also showed case its achievements on the exhibition held at the venue of the conference.