CoEIA KSU Professor Invited for a Keynote Speech on Cybersecurity
Center of Excellence in Information Assurance (CoEIA) at King Saud University was represented by its distinguished faculty member Prof. Muhammad Khurram Khan to deliver a keynote speech entitled, "Cybersecurity in the 5G-connected IoT World: Recent Developments and Future Trends" at the 12th International Symposium on Information Processing (ISIP) held from 26-27 October 2019 in Shanghai, China. 
The main objective of this annual conference was to bring together local and foreign scientists, researchers and practitioners from academia, industry, and government to exchange research ideas and results in the emerging areas of information sciences, computer networks, cybersecurity, big data, cloud computing, social networks analysis, artificial intelligence, machine learning, and so on. This event was jointly sponsored by several universities namely, Shanghai Maritime University, Peoples' Friendship University of Russia, Feng Chia University Taiwan, South China University of Technology, Fudan University,  Providence University, Nanchang HangKong University,  Jiangxi University of Science and Technology, and  Jiaxing University, China.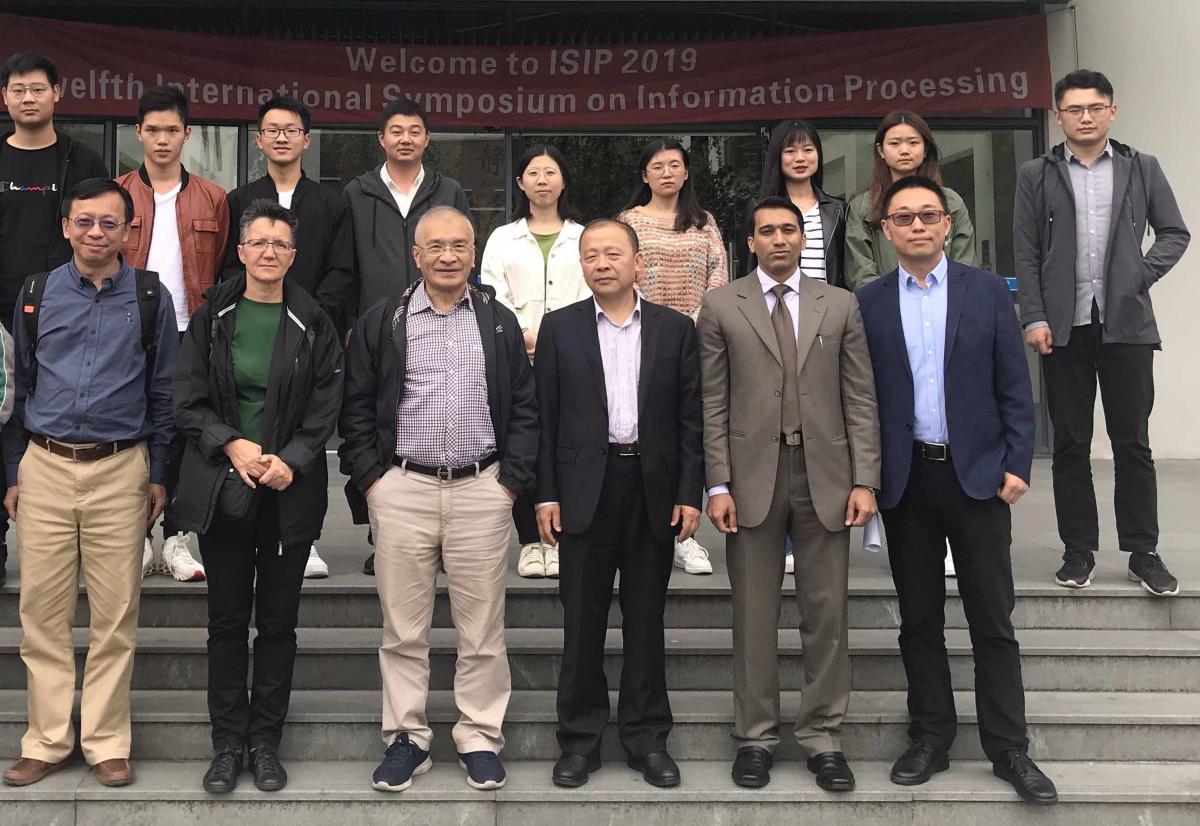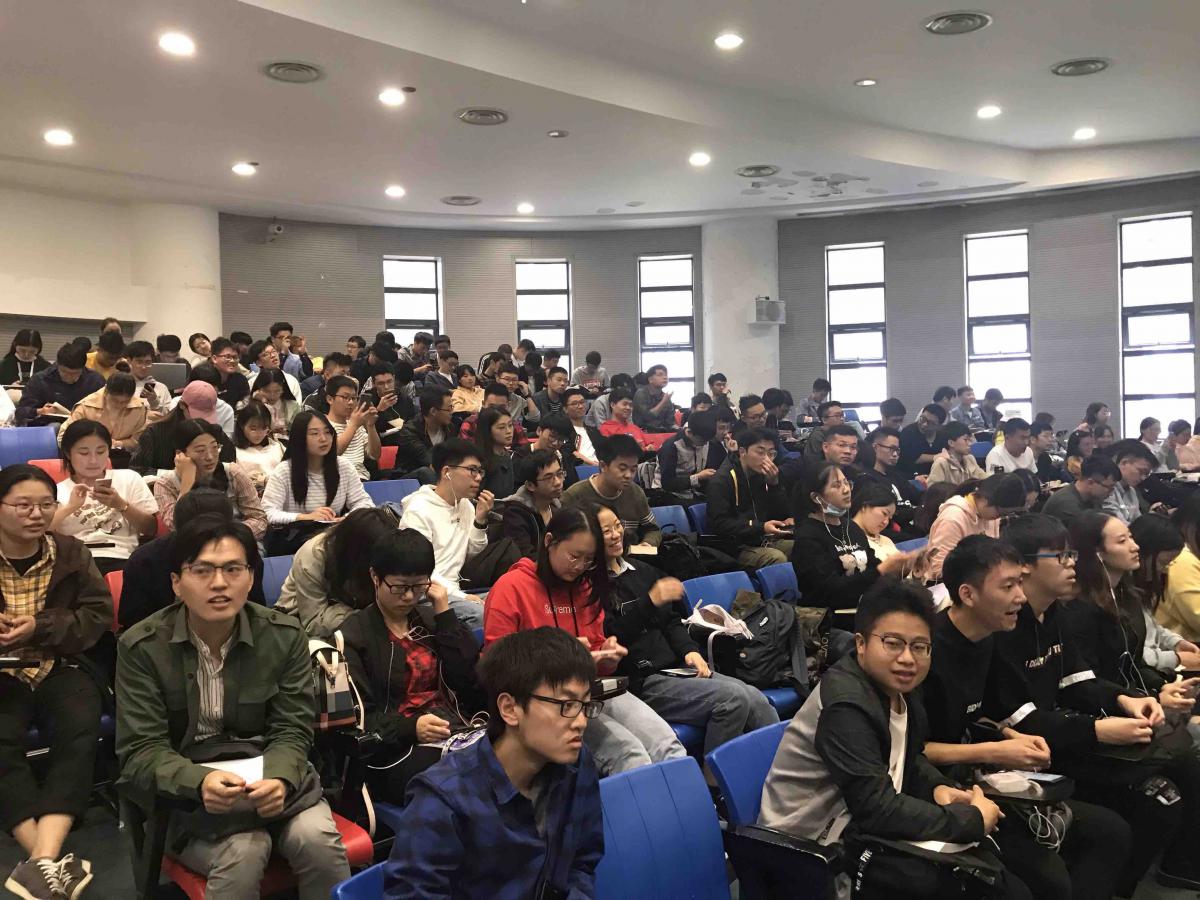 At the outset of his keynote, Prof. Khurram shed light on benefits and features of the 5G technology. He stated,  "5G is set to be much faster than previous generation networks and could offer speeds as fast as 10 Gb/s with very low latency, greater capacity, reliability and flexibility, etc. 5G is not just about faster, bigger or better, it would enable a diverse and dynamic set of services and use cases affecting nearly all the walks of our lives. As per Gartner, 66% of global organizations already plan to deploy 5G by 2020".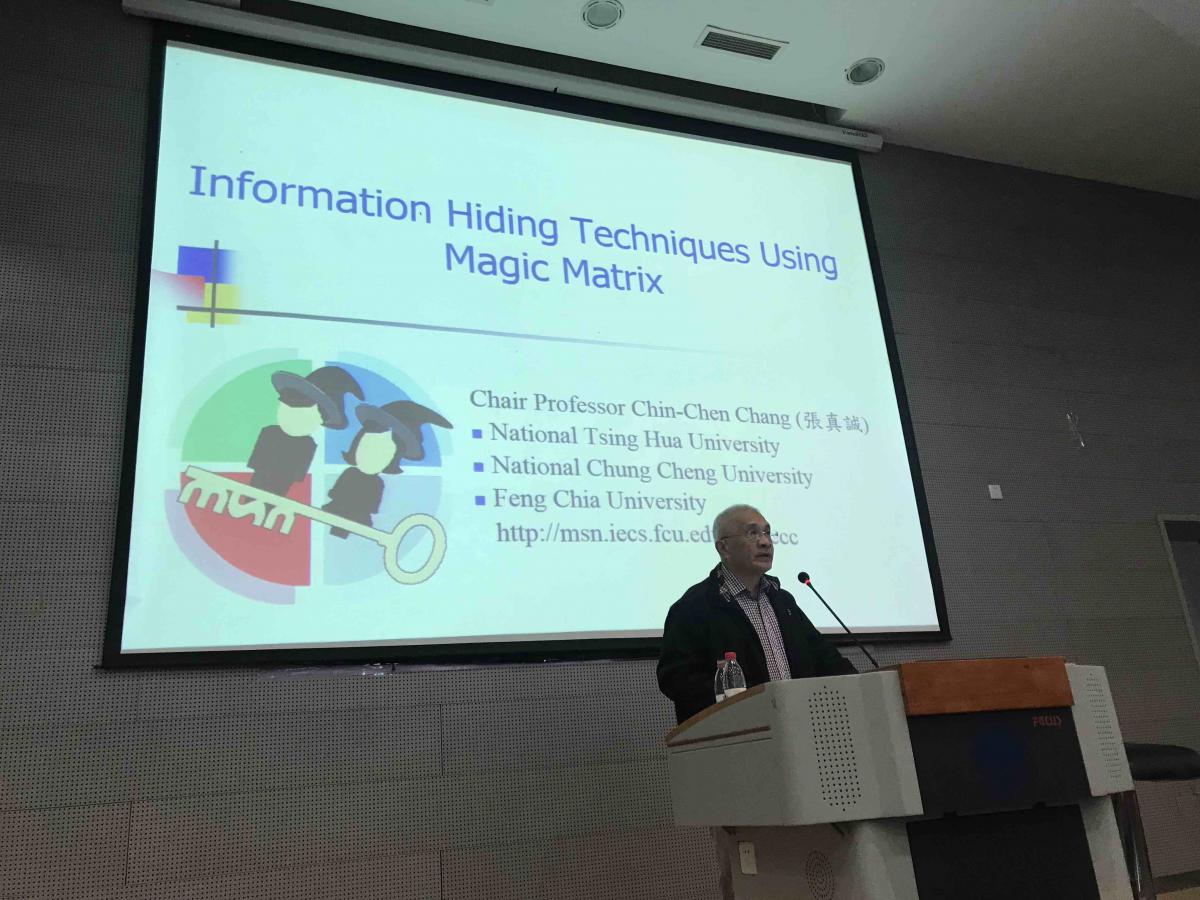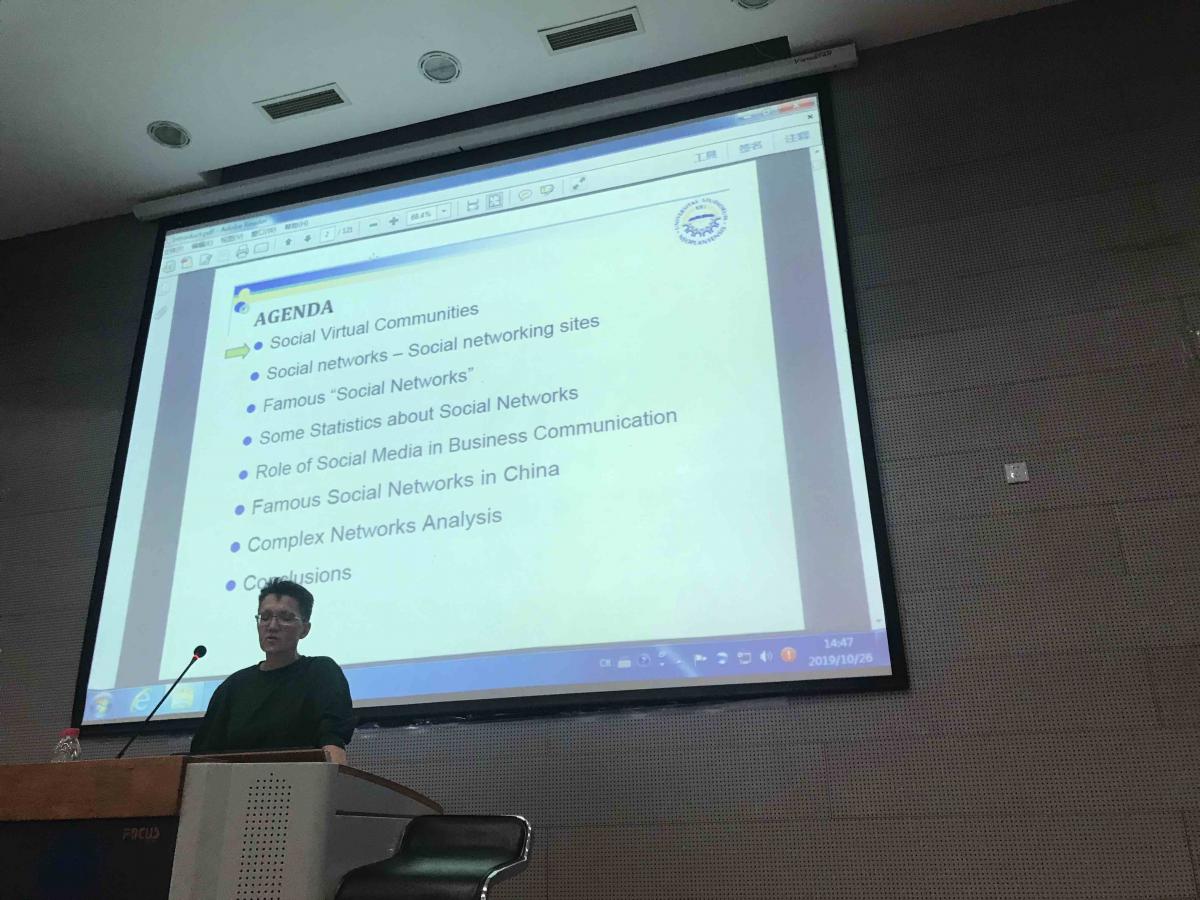 Further in his speech, he stated that 5G is expected to serve as the backbone of the fourth industrial revolution (4IR) and by 2035, it could enable USD 12.3 trillion of global economic output and support over 22 million global jobs, which may come from the digitization of transportation, industries, agriculture, manufacturing and other verticals of the industrial revolution. 
To elaborate on the dark side of the 5G, he uttered, "Hackers usually tend to target new technologies and systems as they are often more susceptible and vulnerable to cyberattacks than well-established and tested technologies, therefore, 5G is not an exception. Since the 5G will hook up billions of IoT devices, sensors, cameras, smart cities, vehicles, homes, buildings, and healthcare equipment, so the security of all these connected physical and virtual infrastructures is becoming a more pressing issue for researchers, practitioners, and policy and decision makers, etc."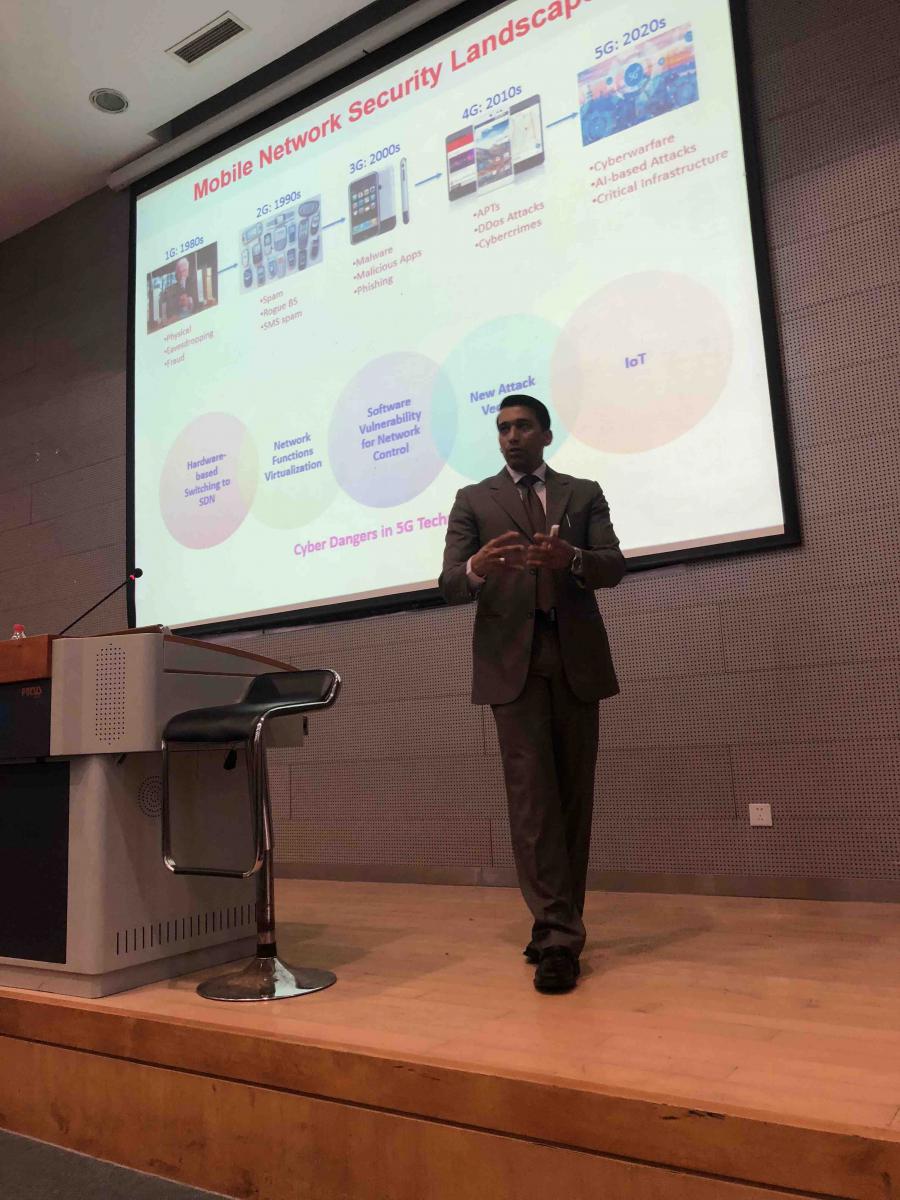 Besides, Prof. Khurram presented some of his research outcomes in the area of 5G and IoT cybersecurity conducted at CoEIA King Saud University. He also discussed some prevailing and emerging 5G and IoT cybersecurity challenges, which could appear from different cyber threat actors e.g. cyber criminals, cyber activists, and nation states, etc.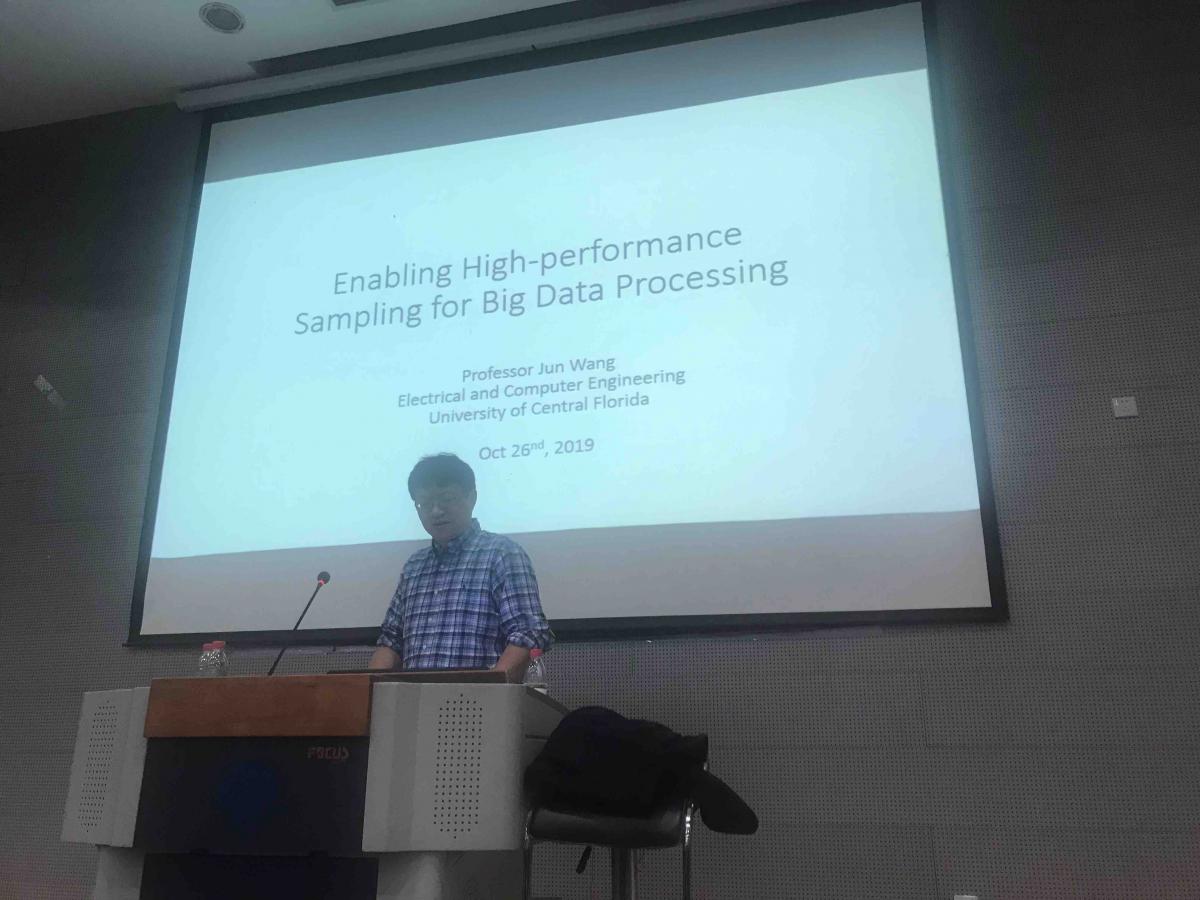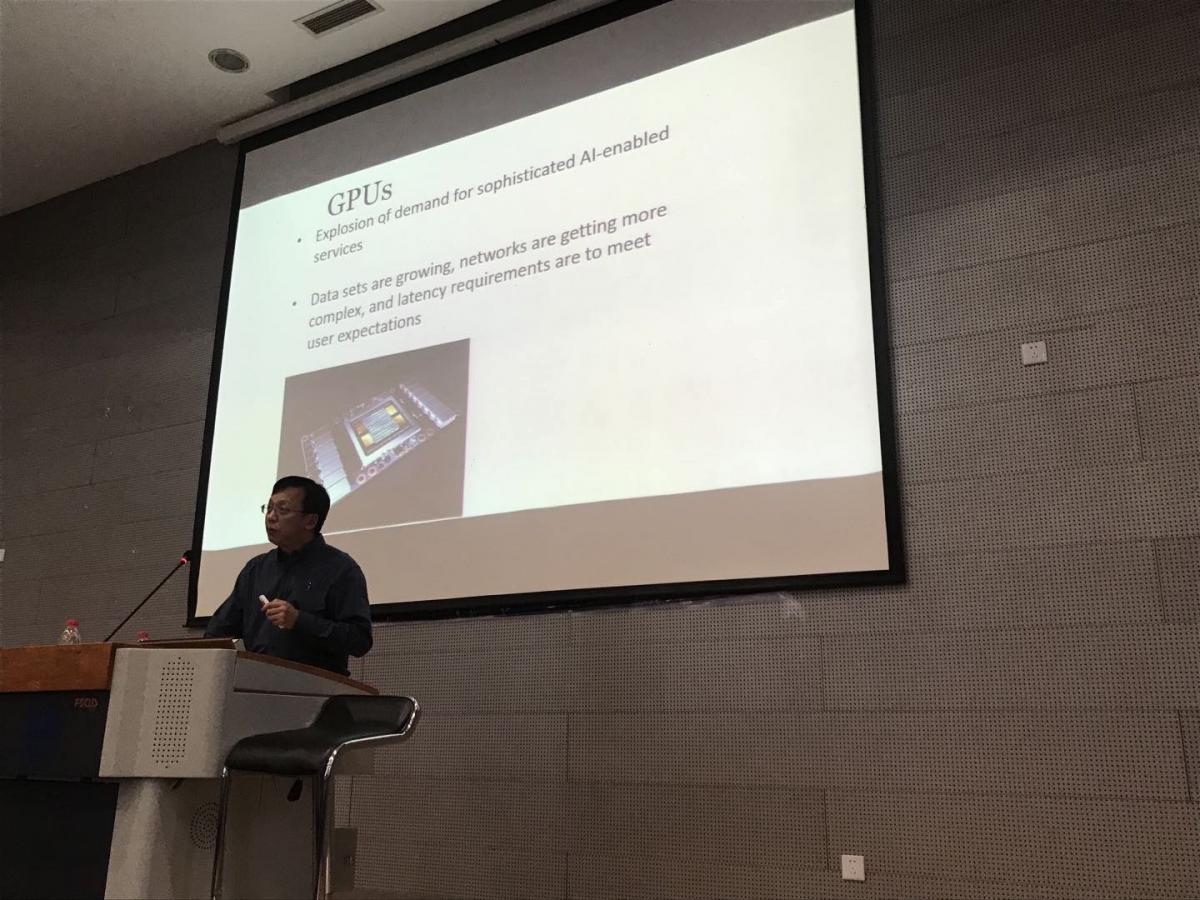 The conference program also contained several keynote speeches presented by world-renowned academics e.g. Prof. C.C Chang (Fellow of the IEEE), Feng Chia University (Taiwan); Prof. J. Wang, University of Central Florida (USA); Prof. M. Ivanovic, University of Novi Sad (Serbia); and Prof. K.C. Li, Providence University, (Taiwan). The event was attended by a large number of attendees, including faculty members, practitioners, students, and researchers, etc.