Center of Excellence in Information Assurance Represented at Cybercrimes and Digital Forensics Forum
Center of Excellence in Information Assurance (CoEIA) at KSU, one of the leading academic centers of research in cybersecurity, was established in 2009 with the generous support of Ministry of Education Saudi Arabia. CoEIA since its inception has contributed extensively for the education, research, innovation, awareness, training, and consultation to the nation building in cybersecurity.
CoEIA represented by Prof. Muhammad Khurram Khan participated at a three-day event on Cybercrimes and Digital Forensics to be continued from 19-21 November 2019 at Naif Arab University for Security Sciences (NAUSS) in Riyadh. This forum attended by over 700 participants is aimed at dissecting the modern issues, experience, practices, trends in education and training; the latest developments in research, technology and defensive strategies; and laws, regulations and principles of investigation in the field of cybercrimes and digital forensics.
In the opening ceremony, the President of NAUSS, Dr. Abdulmajeed bin Abdullah Al-Bunyan delivered a welcome speech, in which he elaborated on initiatives of the university including the plans on the commencement of a diploma and Master's degree program in the field of cybercrime and digital forensics. He also highlighted that NAUSS has made several strides in combating the menace of cybercrimes and established cyber forensics labs with state-of-the-art equipment and infrastructure. He proudly revealed that the International Telecommunications Unit (ITU) has chosen NAUSS as a Center of Excellence in the fields of Cybersecurity and Internet of things (IoT).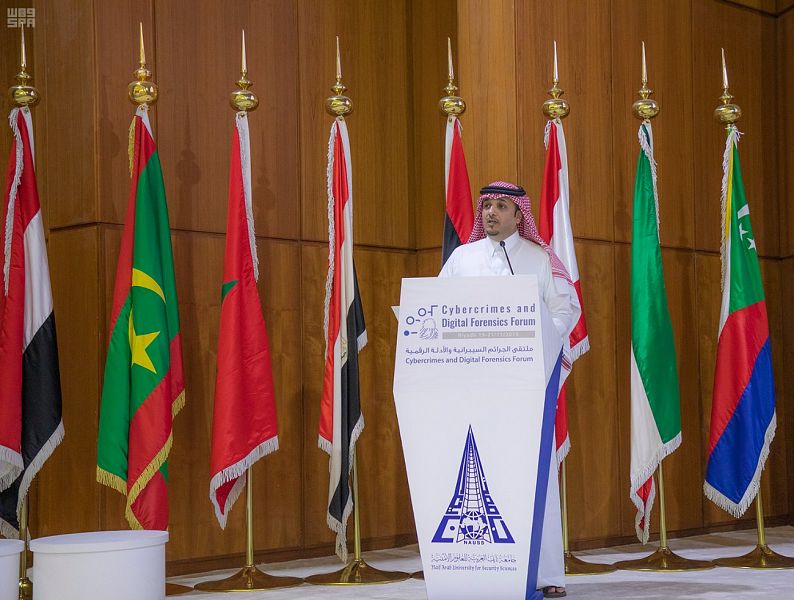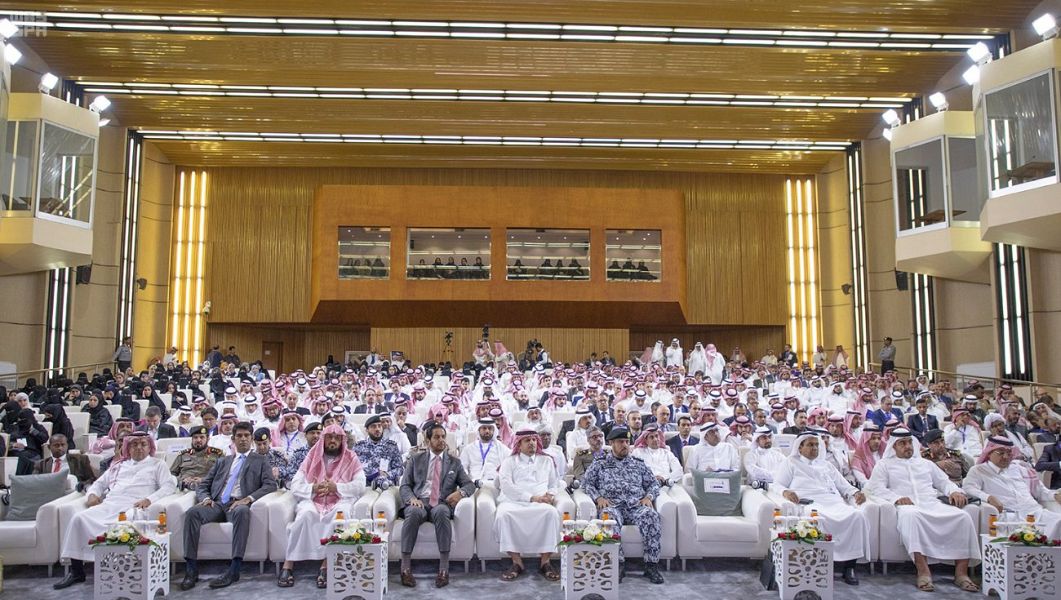 The opening ceremony was followed by a panel discussion session on "Cybercrimes and Digital Forensics: Challenge and Opportunities", in which distinguished panelists discussed various topics e.g. cyber laws and digital forensics, education and research in cybercrimes and digital forensics, combating cross-border organized crime and strategies to deal with cybercrimes, and the role of ITU in cybersecurity and related disciplines.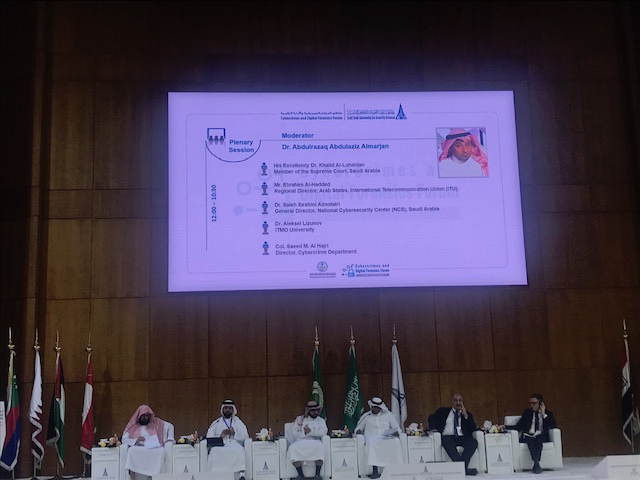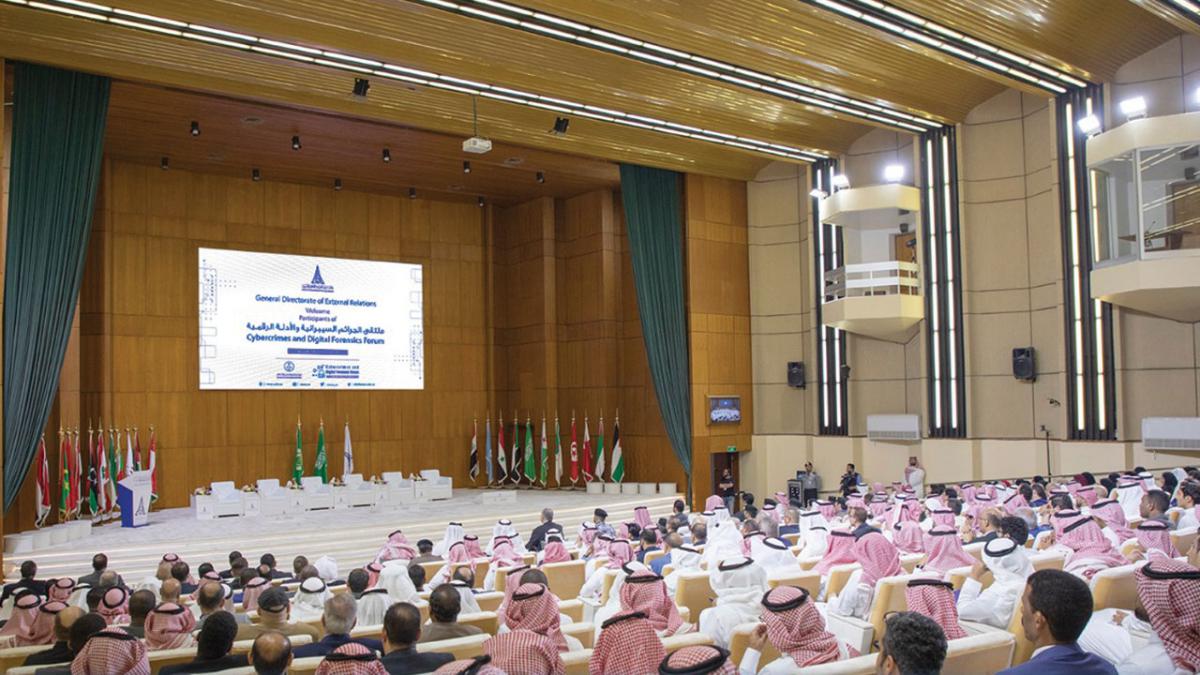 After the panel discussion, an invited-speeches session on "Education and Training in Fields Related to Cybercrimes and Digital Forensics" took place, which was chaired by Dr. Fatimah Alakeel, who is the director of training center at College of Applied Studies and Community Service at KSU. At the outset of session, Dr. Alakeel thanked the event organizers on organizing the wonderful forum on a timely and hot topic of the global importance. She further added that this topic is of great importance and should be put on the top agenda around the world.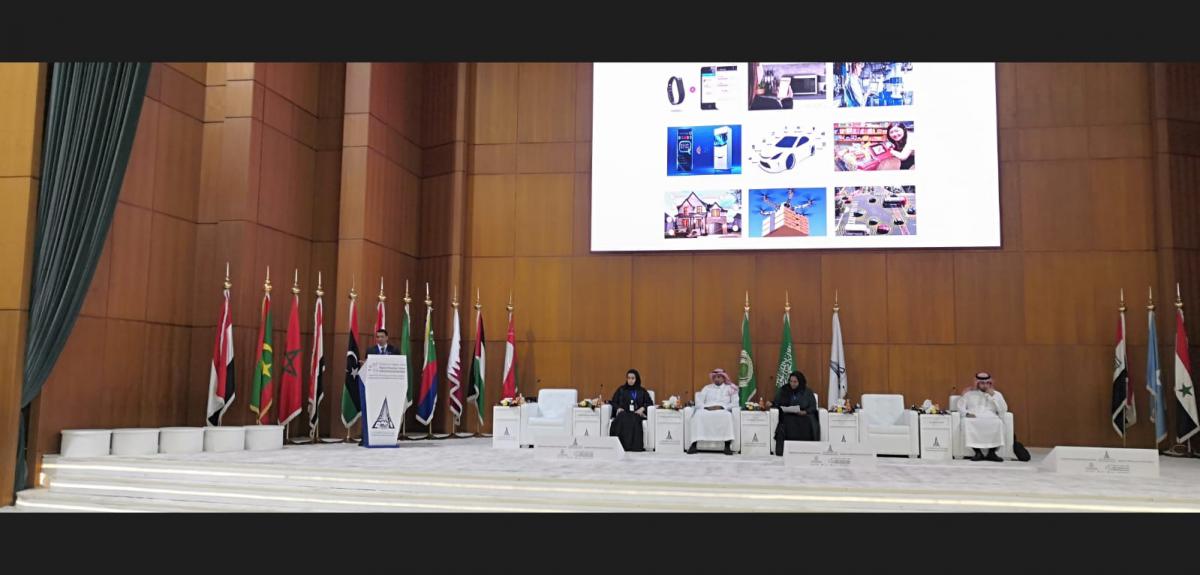 The first speech of the session was delivered by Dr. Abdulrazaq Almarjan, the Director of Security Technology Department at King Abdullah University of Science and Technology (KAUST), in which he discussed various cybercrime challenges, vulnerabilities and pitfalls which are becoming a nightmare for the public and private sector organizations. He also highlighted some strategies through which, NAUSS could contribute to reduce cybercrimes in nation building.
Prof. Muhammad Khurram Khan, a distinguished professor of cybersecurity, from CoEIA KSU delivered a speech on "Addressing Cybercrime Challenges: Strategies for Capacity & Capability Building". In his speech, Prof. Khurram highlighted that data fraud and cyber-attacks are becoming the top agenda due to their nature and likelihood of global risks to the world.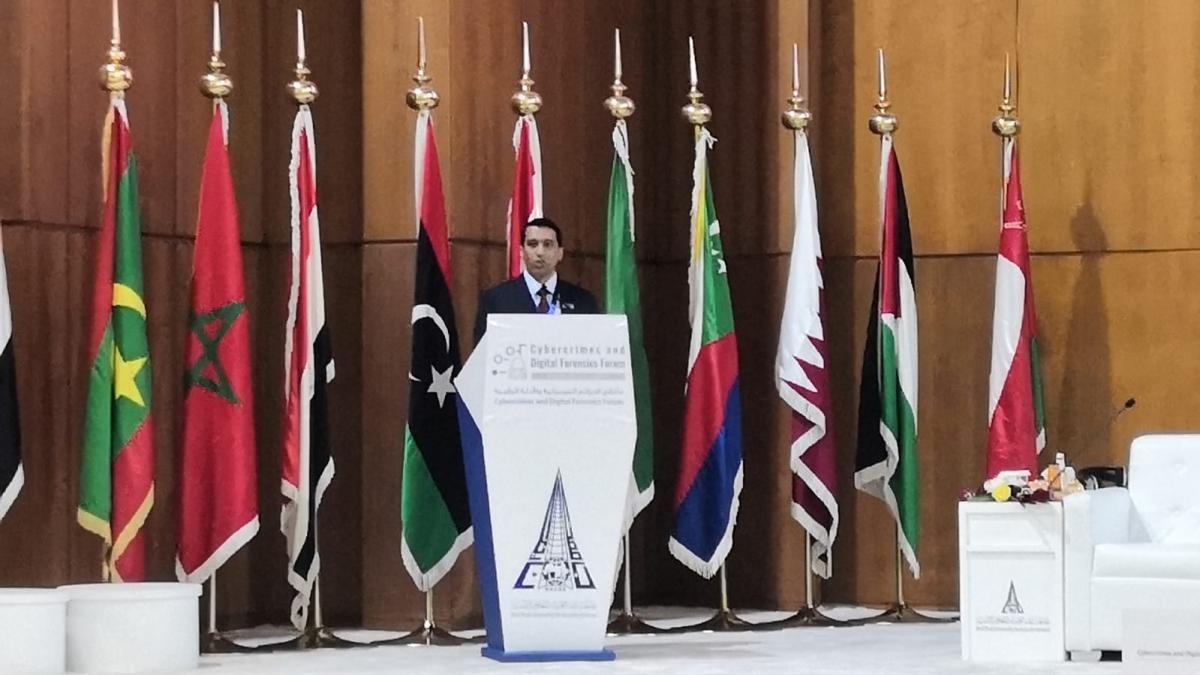 "The financial price tag of global cybercrime in 2019 is expected to be over USD 2 trillion and it is going to be around USD 6 trillion in 2021, which is more profitable than the global drugs trafficking. Its magnitude is going to increase exponentially with the emergence of new realities e.g. IoT, Fourth Industrial Revolution, Smart cities, 5G networks, and cybercrime-as-a-service. It's going to be exacerbated due to the adversarial AI, Machine learning and deep-fake, which are the new tools of cyber criminals to evolve their tactics and techniques for more targeted and disastrous attacks", said by Prof. Khurram in his speech. 
"What I see the grand challenge in this field is not the technology and processes, it's the people and human factor. We have a tremendous shortage of workforce, skills, and talent in this field. The world is in great demand of cybersecurity professionals; however, we also need human resources in cyber legislation, law-enforcement agencies, cyber prosecution, and cyber-criminal justice etc. Unfortunately, this side has been totally ignored around the world and needs attention of the policy and decision makers", further stated by Prof. Khurram. 
The third speech of the session was delivered by Dr. Moudhi Aljamea who is the General Manager of Digital Technology at STC Academy, Saudi Arabia. Dr. Aljamea in her speech discussed the importance of education and training programs in tackling the cybercrimes and incidents. She presented an overview of the current state of the developing capabilities in the field of cybercrimes and digital forensics, including the national strategies of different countries on developing capabilities to fight cybercrimes globally and the Kingdom of Saudi Arabia particularly. 
Mr. Rasheed Al-Odah, the country managing director of Trend Micro in Saudi Arabia, presented the last speech of the session on "Threats Landscape and the Role of Education and Training in Cybersecurity". He discussed that a recent Trend Micro roundup report revealed a surge in file-less attacks designed to disguise malicious activities. He further mentioned that in the Middle East and North Africa (MENA), the Kingdom of Saudi Arabia blocked the highest number of email threats (65,175,007) and malware threats (976,508). At the end, Mr. Al-Odah stressed on the role of education and training in protecting individuals, families, and businesses from cybercrimes and attacks.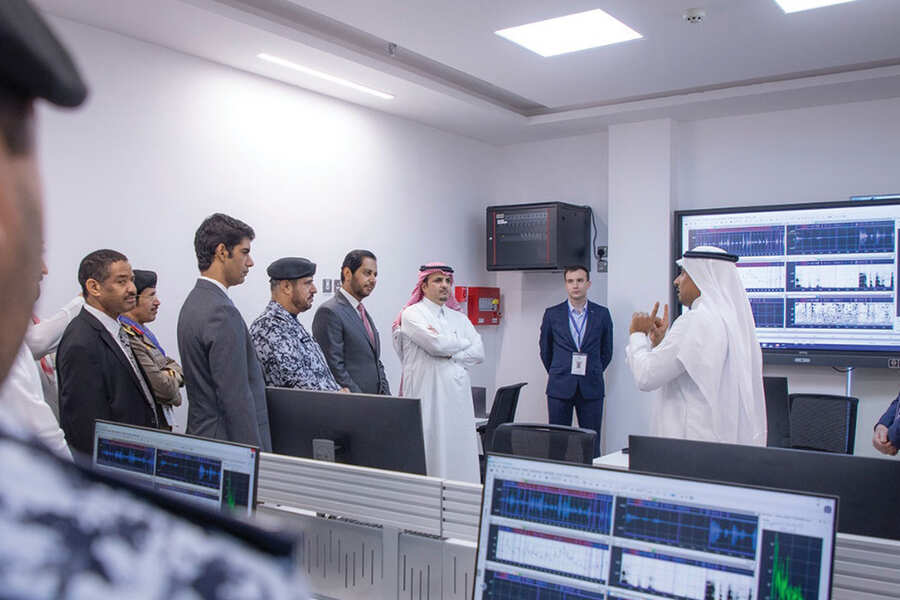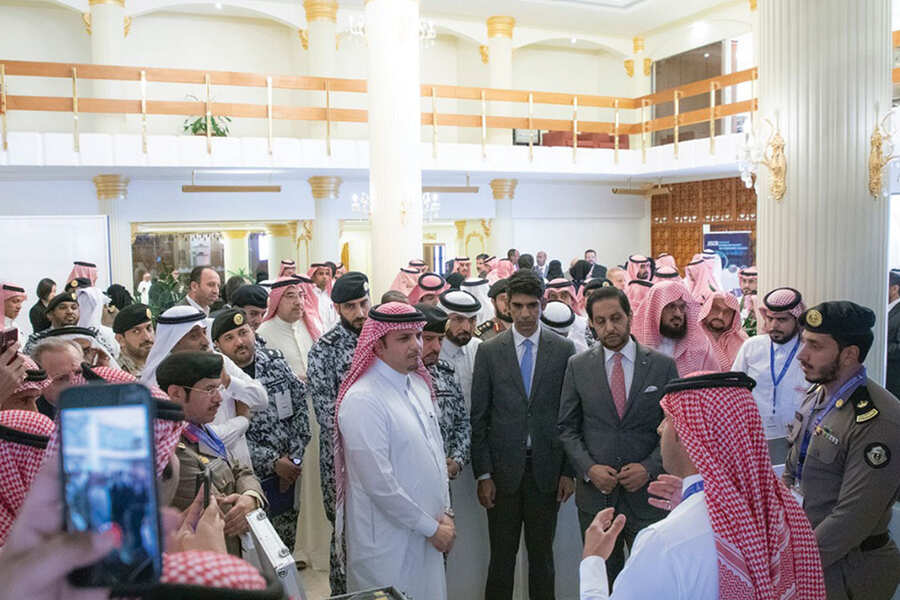 The three-day event will continue until 21 November 2019 and will have a number of workshops on cutting-edge topics of cybercrime, digital forensics, and cybersecurity. The forum will also include a series of invited speeches from the local as well as foreign speakers on different topics of cybercrime laws, digital forensics strategies, legislation, law enforcement, and legal frameworks to combat cybercrimes and attacks. It is worth mentioning that an exhibition is also organized on the sidelines of the forum, in which a number of companies specialized in the field of modern forensics and cybersecurity technology are exhibiting their innovations and products. 
The public and private sector organizations, universities, research centers, telecommunication institutions, competent authorities, law enforcement agencies from Arab, Western and Asian countries, as well as relevant administrations are also participating in this overwhelming forum.