Combating Cybersecurity Challenges in Smart Cities
Prof. Muhammad Khurram Khan from the Center of Excellence in Information Assurance (CoEIA) at KSU was invited to deliver a keynote on "Combatting Cybersecurity Challenges in Smart Cities" at the Eastern Province Sub Center of the Institution of Engineers Pakistan, Saudi Arabia. The overwhelming event took place on 21 November 2019 in Al-Khobar, Saudi Arabia and was attended by a large number of engineers, practitioners, academics, professionals, and businessmen.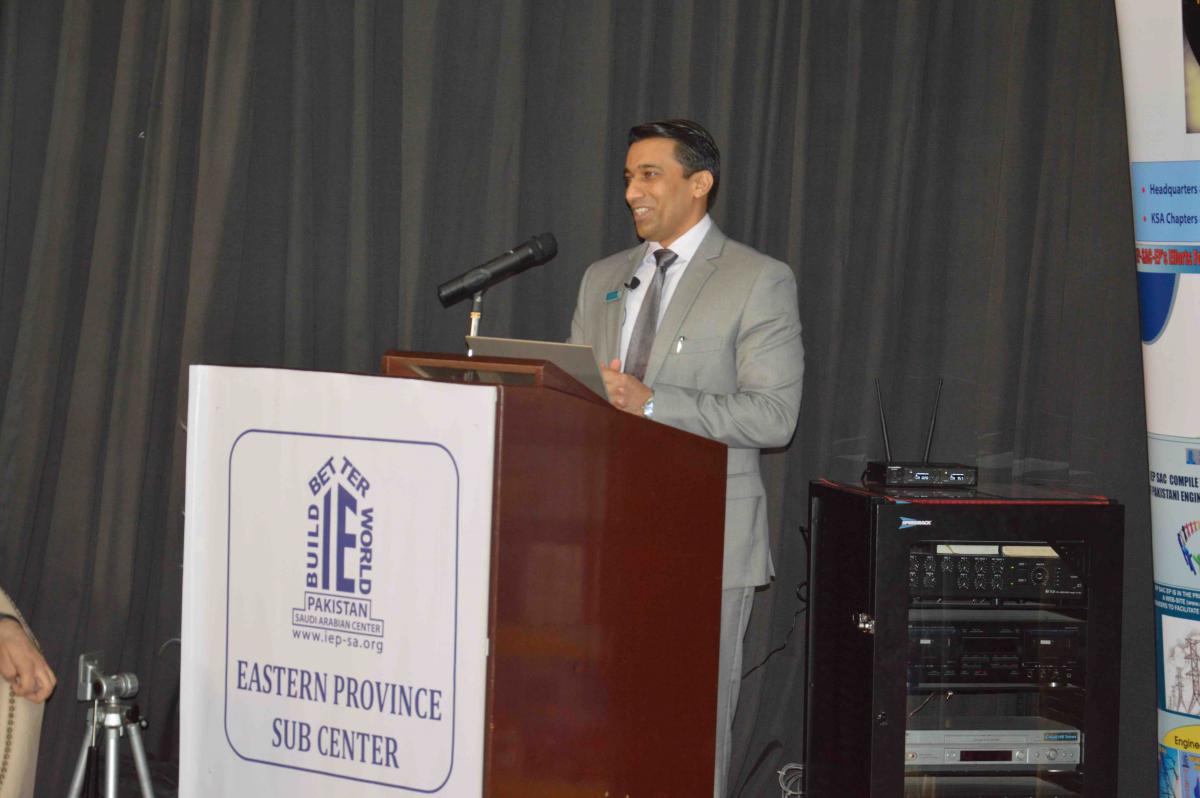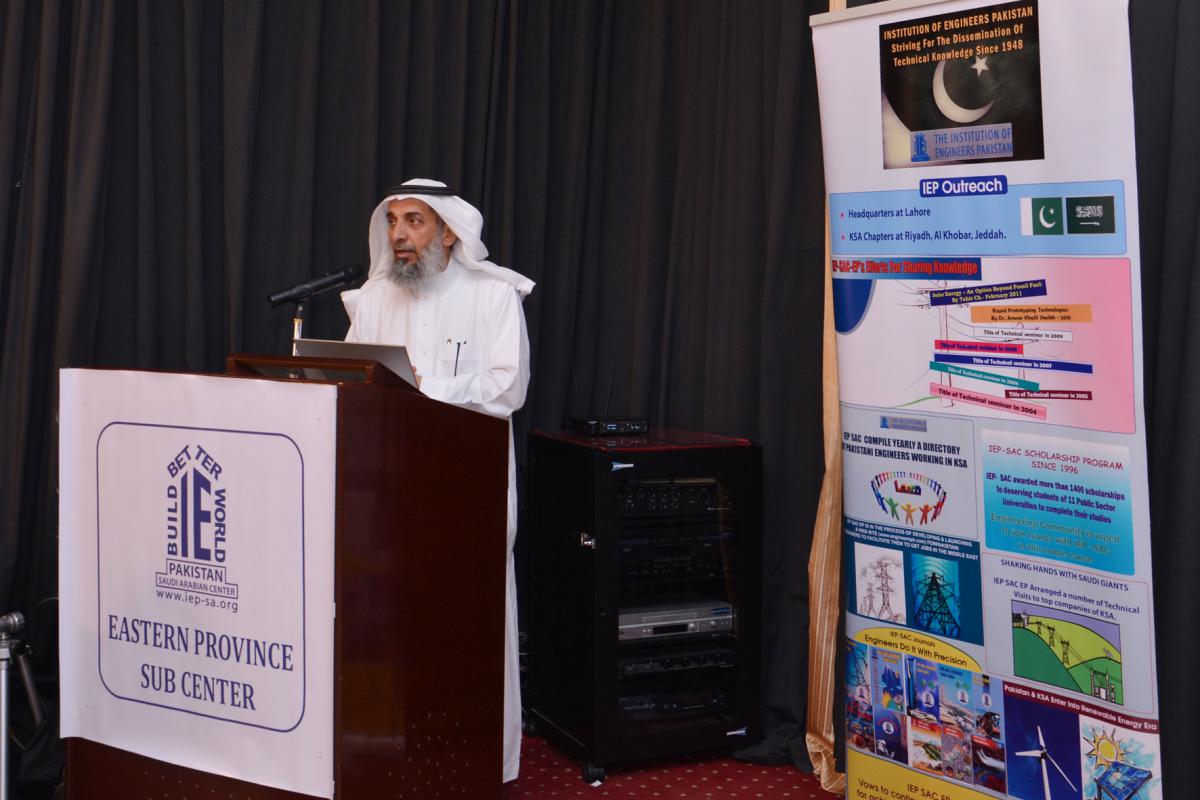 At the outset of speech, Prof. Khurram said, "The modern and disruptive technological advancements offer profound promises for the future of smart cities, which harness the power of ICT to address the urbanization challenges and consequently bolster the quality of life of its inhabitants. The use of cutting-edge technologies in the smart cities e.g. cyber physical systems, IoT, Cloud computing, blockchain, AI, and Big Data could bring an array of benefits to provide a multitude of useful services to help all the stakeholders. These services can be extended to a wide range of domains for efficient urban operations, including the environment, transportation, healthcare, tourism, mobility, energy management, and safety and security etc. However, the increased connectivity of smart cities may expose them to a diverse set of Cybersecurity risks, which could put the entire city operations and lives of its inhabitants at jeopardy".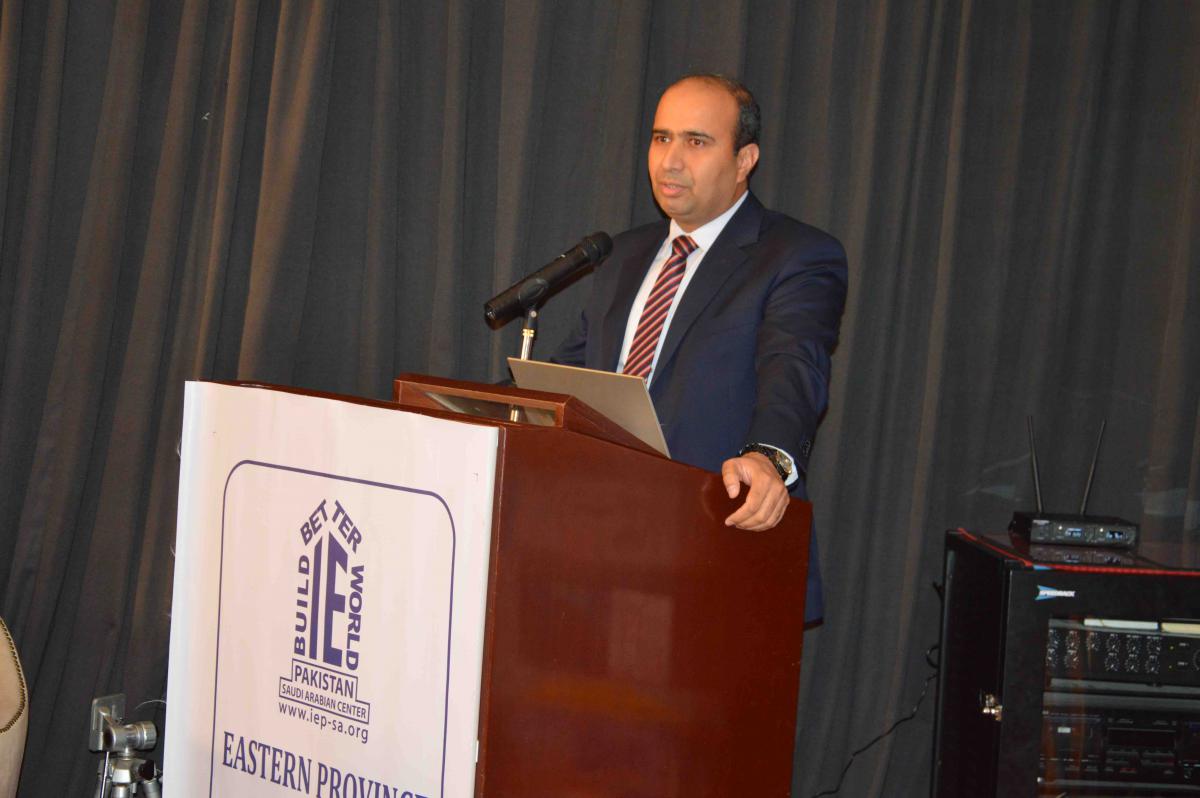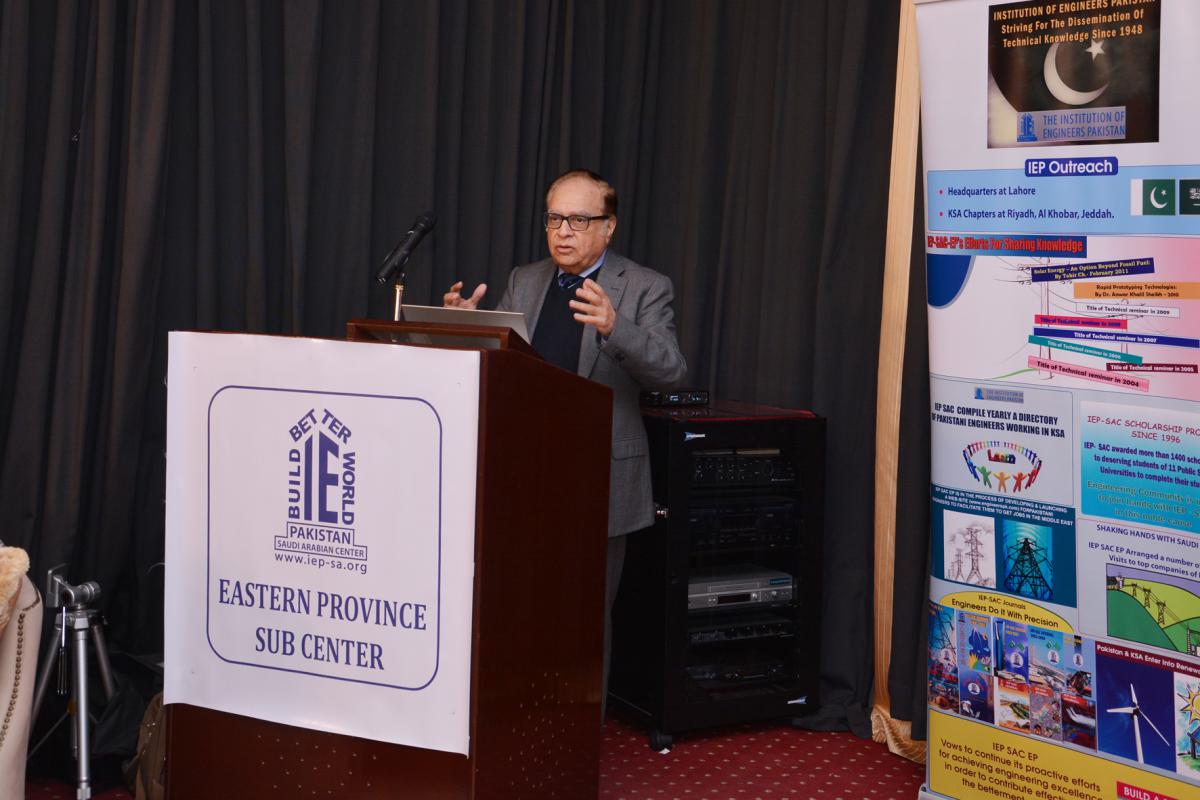 He further elaborated on the challenges faced by smart cities and said, "As smart cities move from concept to reality, Cybersecurity becomes a top concern for the digitally connected communities. Cyber-attacks on the smart cities and critical infrastructure are coercing the decision makers to reassess the existing ICT infrastructure cybersecurity and build national and local cyber capabilities to cope with the elevating frequency and sophistication of the cyber criminals and attackers".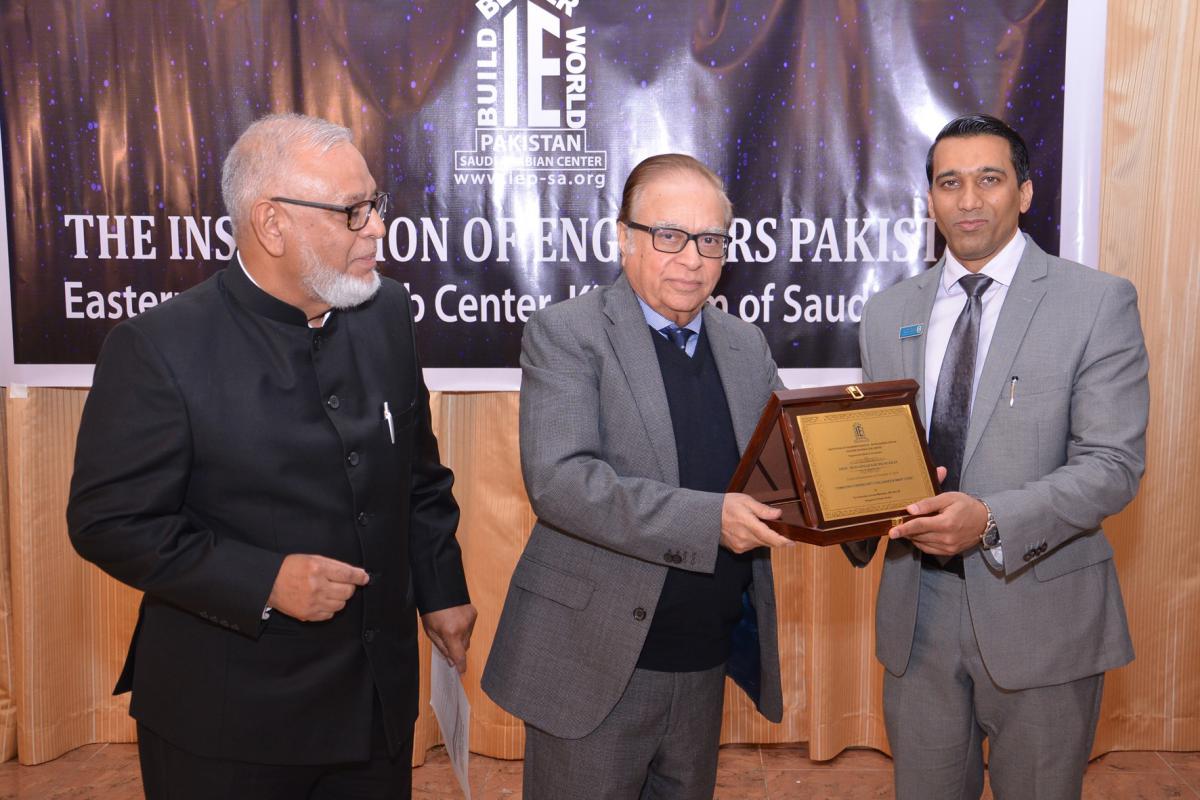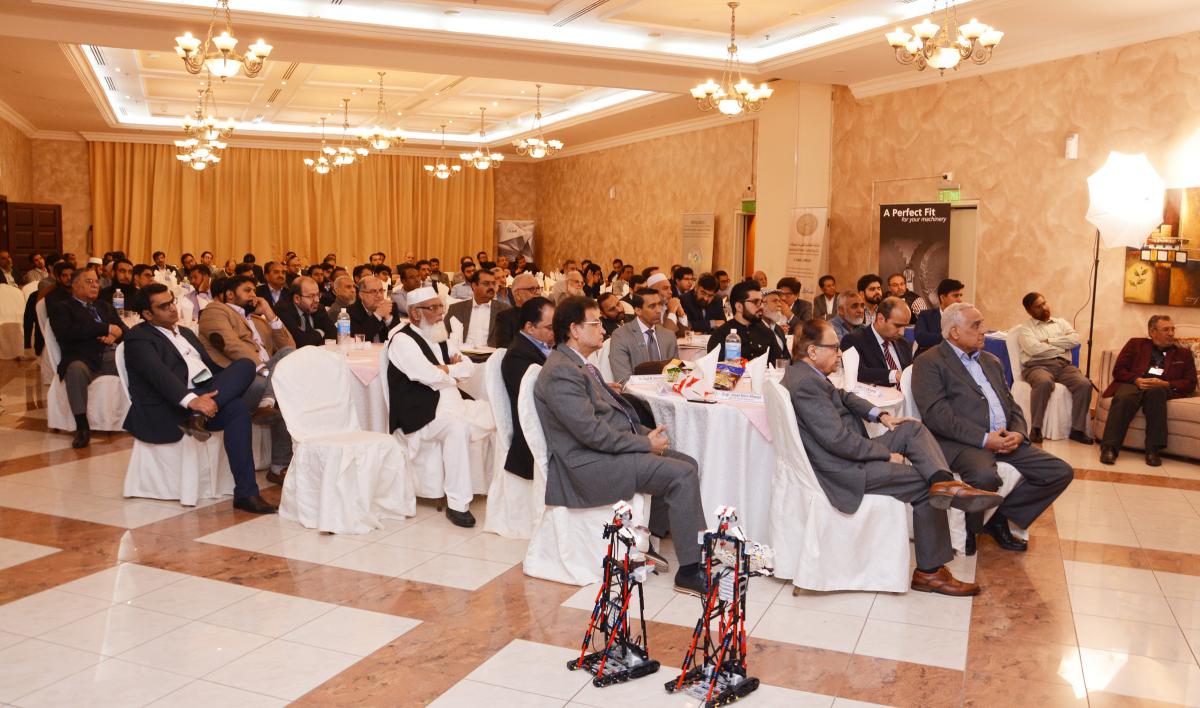 "Smart cities total market value will be approximately USD 2.0 Trillion by 2025 and Saudi Arabia has planned to build 10 smart cities including Neom, which will be a state-of-the-art mega city in the World with all modern technologies and extraordinary living standard. Therefore, we have to build it with security in mind to protect from cyber-attacks and hostile adversaries", he further explained. 
The chief guest of the seminar was Mr. Zafar Ahmed Talpur (President of Alhamrani FUCHS Petroleum Saudi Arabia) who thanked the organizers and underscored the importance of cybersecurity in our daily lives to protect from hackers and loss. The guest of honor, Dr. Saud Al-Muhaidib, the Executive Director of Artificial Intelligence Training Center & Robot Academy, explained how Artificial Intelligence would evolve in the upcoming future and how it would affect everything around us. At the end, Mr. Mahmood Latif (The community welfare Attaché in the Embassy of Pakistan Riyadh) said that Pakistani engineers and scientists are playing a vital role in the development of our brotherly country Saudi Arabia and we should extend our collaboration in all scientific and research areas to learn from each other. He admired and  appreciated the IEP Eastern Province Center for organizing a wonderful event on a very hot global issue of cybersecurity.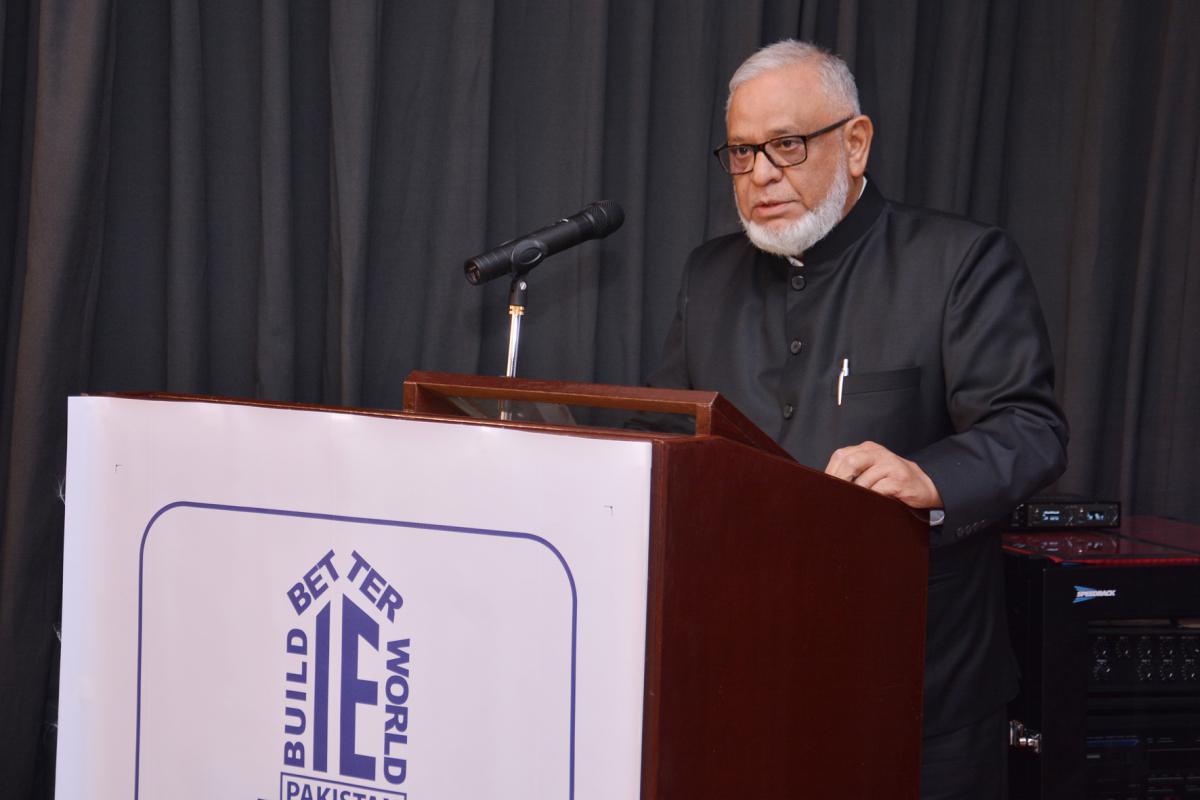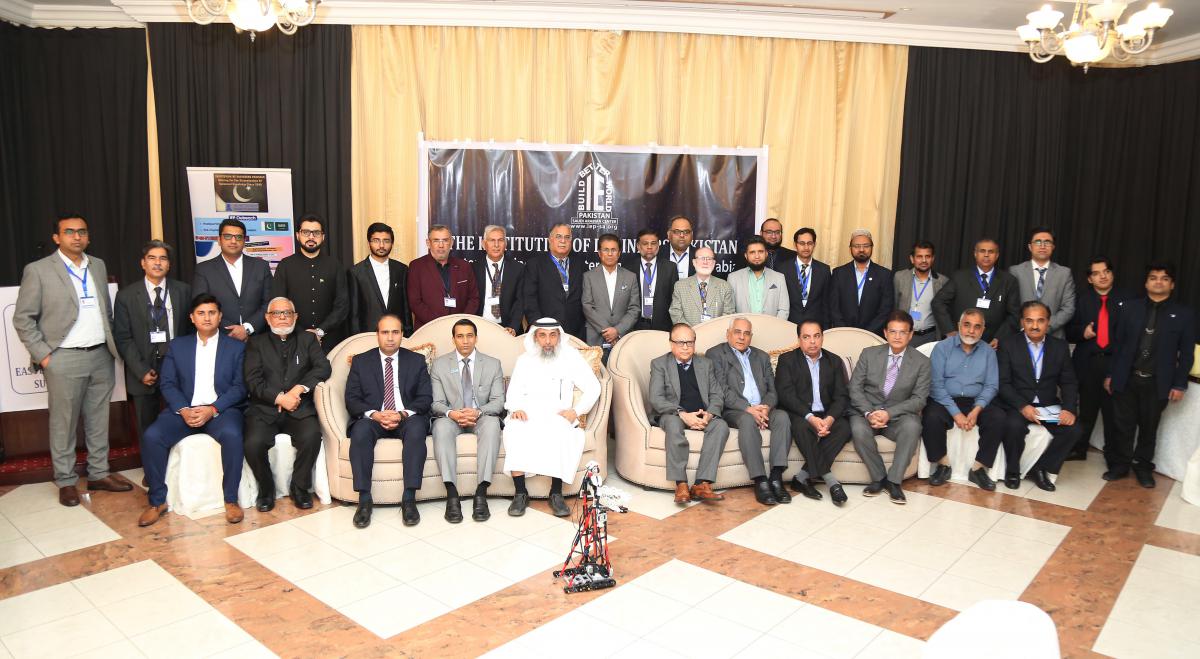 The seminar was presided over by Engr. Rizwan Ahmed, the Chairman of IEP Eastern Province Center. He acknowledged the sponsors and advertisers for their continuous support to IEP Eastern Province Center and thanked the speaker, guests, audience and his team for making the event successful.
At the end, Souvenirs and Certificates were distributed to the keynote speaker, chief guest, guest of honor and sponsors in appreciation of their outstanding contributions.
It is to mention that the institution of Engineers Pakistan (IEP) came into existence in 1948 to disseminate engineering knowledge and to keep engineering and scientific community abreast with new practices and research. The institution holds technical functions throughout the year at national and international level. In addition to this, a large number of conferences, seminars, symposiums, congresses, colloquiums, and workshop are organized on different topics of all scientific disciplines.