Under the patronage of the Custodian of the Two Holy Mosques King Salman bin Abdulaziz Al Saud, the first World Defense Show (WDS) is being organized in Riyadh from 6 to 9 March 2022.  The Saudi Crown Prince HRH Mohammed bin Salman, Deputy Prime Minister and Minister of Defense, inaugurated the show on Sunday.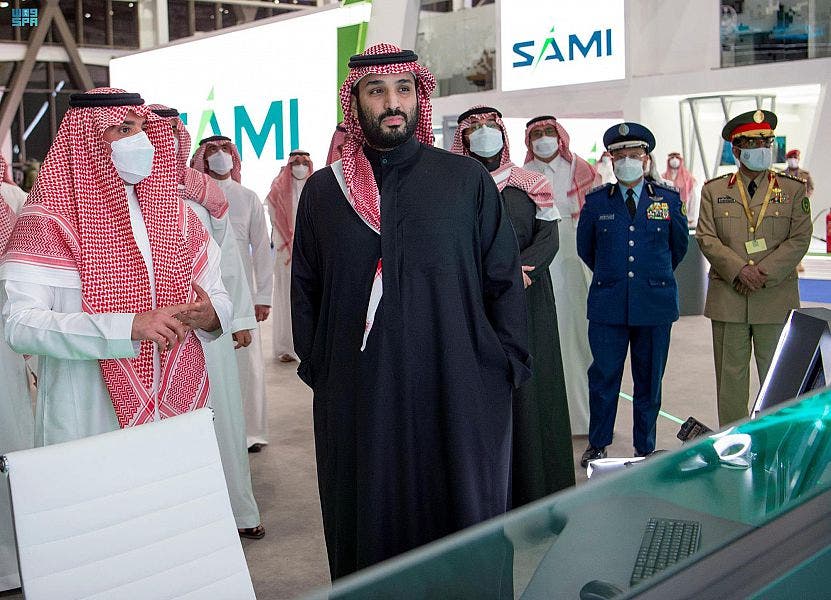 The WDS is a fully integrated and future-focused defense exhibition founded by Saudi Arabia's General Authority for Military Industries (GAMI) to present the newest technology breakthroughs from around the world and demonstrate defense interoperability across all disciplines. The WDS will help the Kingdom achieve its goal of localizing more than 50% of its military spending by 2030, particularly by encouraging increased engagement with governments and defense firms throughout the world.
The WDS is tailored to provide a unique platform for networking, collaboration, knowledge-sharing and discovery of new innovations. The event features pioneering and creative solutions through exhibitions, live demos, and virtual technologies, providing exhibitors and attendees with access to top local and worldwide industry shapers and decision makers. The event also offers thought leadership platforms, panel discussions, and educational seminars with an emphasis on next generation military systems, in addition to demonstrations of high-tech integrated defense solutions.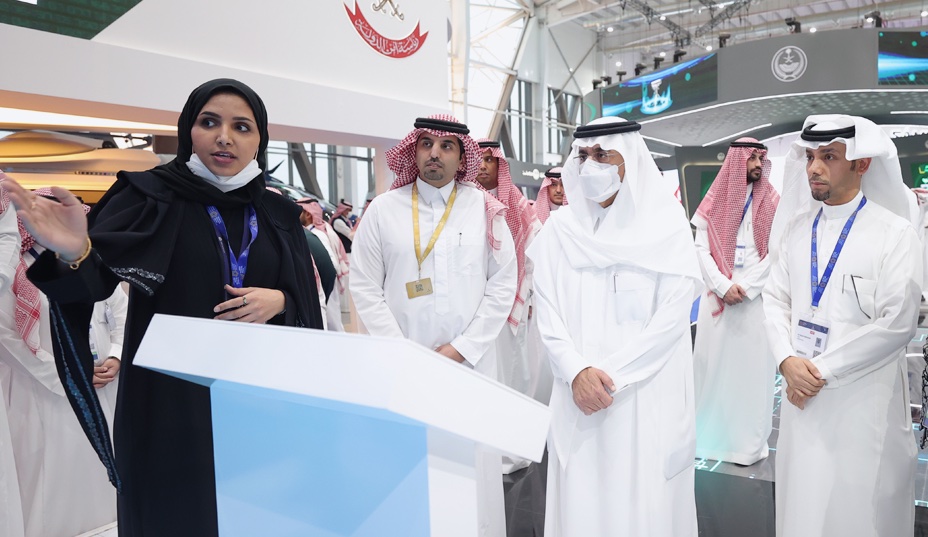 Photo Courtesy: NCA
Meanwhile, along with other thematic sessions, the show hosted a panel discussion on cybersecurity with the title "Cybersecurity: An Action Towards a Safer Cyberspace". The panel was moderated by Mr. Rob van Dale from Kearney, who briefly outlined the need and importance of cybersecurity in the modern hyper-connected world.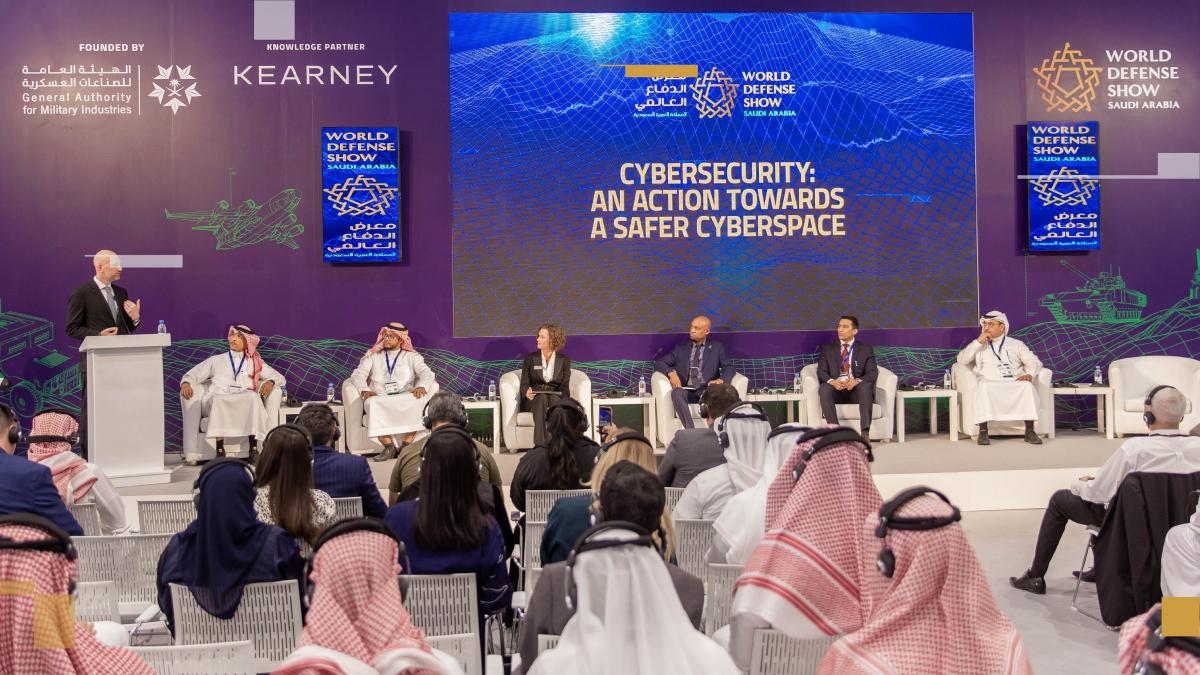 At the outset of the session, Mr. Abdullah Al-Khathlan, General Manager of Strategy and Development at the National Cybersecurity Authority (NCA), presented opening remarks and said that the acceleration of development in technology comes in line with various emerging threats at global and national levels that require an integrated and coordinated cybersecurity strategy to address them.
Cybersecurity Consultant at NCA, Mr. Adel Al-Grain, for his part, said that most of the cyber operations succeed due to the weakness in applying the basic security controls. The NCA issued a set of extraordinary controls in 2018, Mr. Adel explained, calling for focusing on reforming the basics as the first step to deter cyber threats that challenge the organizations and businesses.
Further, Dr. Hamad Binsalleh, a cybersecurity services and solutions advisor at SITE, shed light on the new and peculiar types of vulnerabilities being faced in the cyber world, including the latest attacks techniques which are compromising security of companies and critical infrastructure, e.g. smart cities.
Dr. Mary Haigh, the Chief Information Security Officer of BAE Systems (UK), said that our trust in our digital infrastructure is vital and imperative, to our economy, to our lives, and to our core values. Dr. Mary also explained how cyber power has the ability to both strengthen our digital infrastructure and weaken it. She further underlined the importance of cyber diplomacy, which is a key part of becoming a responsible cyber power.
To continue discussion, Mr. Tony McIntosh, VP and Director Cybersecurity Sales Motorola Solutions, said with increased number of state and non-state actors attacking nations/ altering election results, etc., needs more coordinated and organized international efforts to combat cyberattacks.
Mr. Salem Mutabaqani, cybersecurity solutions engineer from the Advanced Electronics Company (AEC), underlined the need to assess and improve the links in processes and procedures, pending the Kingdom's efforts to enhance the local cyber ecosystem.
Last but not least, Prof. Muhammad Khurram Khan, a distinguished professor of cybersecurity at Center of Excellence in Information Assurance (CoEIA) at KSU, underscored the importance of capacity and capability building, which are fundamental pillars of Saudi Vision 2030. He said, "To pursue this vision, Kingdom has recently launched an ambitious initiative known as 'Human Capability Development Program (HCDP)', which seeks to build highly competitive and skilled human capital in all the fields of science, technology, social sciences, and humanities. This program stands on three pillars. The first is to develop a strong educational base, the second is to build human capital for local and global markets, and the last one is based on life-long learning including re-skilling and upskilling human resources as well as providing them with entrepreneurship opportunities to create more jobs and global competitiveness".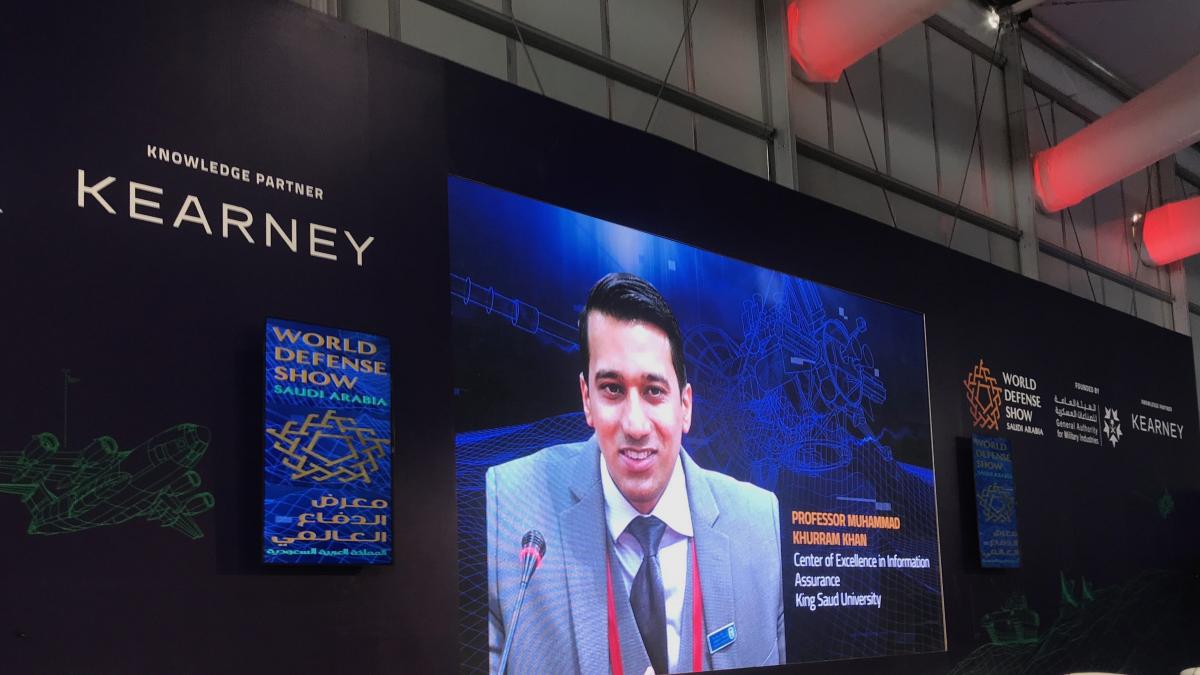 He further explained, "If we map HCDP in the context of cutting-edge technologies, including cybersecurity, IoT, AI and so on, the government is giving paramount importance to academics as well as fundamental and applied research. There are a variety of educational programs and courses in cybersecurity and AI at graduate and postgraduate levels launched by the local universities to cater to the demand of the public and private sectors, and the focus is to build the talent pipeline".    
By highlighting the plans of Saudi Data and Artificial Intelligence Authority (SDAIA), he said, "Saudi Arabia aims to be one of the top 5 countries globally in AI, and this requires the creation of 25,000 jobs in data science and AI before 2030. Moreover, by harnessing the potential of AI, the Kingdom plans to inject $135.2 billion into its economy by 2030, equivalent to 12.4 percent of the national GDP. It is pertinent to say that this will not only make the Kingdom one of the global leaders in AI, but will also transform it into a knowledge-based and data-driven economy". 
On the other hand, Prof. Khan also discussed and underscored some great initiatives of the National Cybersecurity Authority of Saudi Arabia, including the workforce development framework to build local capability in cybersecurity through education, research, training, and awareness programs.
The four-day show, which includes 15 national pavilions, attracts more than 600 exhibitors from 45 countries and regions. The major participating countries include, USA, UK, China, Singapore, Korea, France, Pakistan, UAE, Egypt, Jordan, and many more.