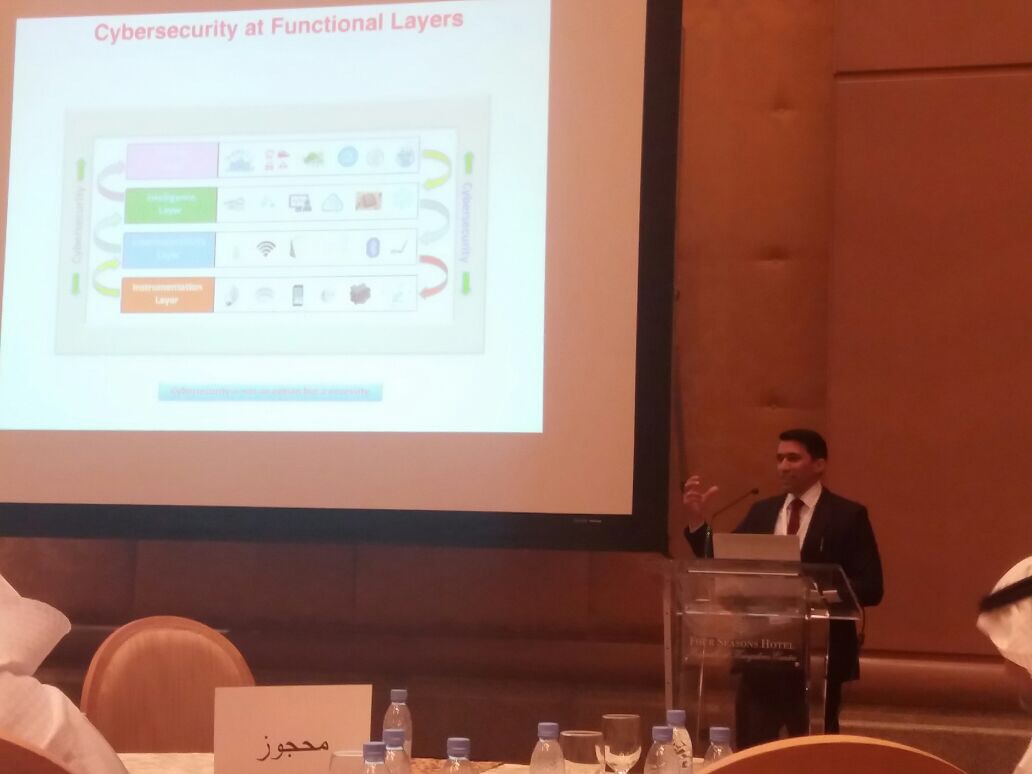 The Saudi Computer Society (SCS) organized 21st National Computer Conference on 25-26 April 2018 under the patronage of His Excellency Mr. Abdullah Alswaha, Minister of Communications and Information Technology, Saudi Arabia. The event was co-sponsored by the STC and NEC and technically co-sponsored by the Institute of Electrical and Electronics Engineers (IEEE), a USA-based professional association with over 400,000 members worldwide. The proceedings of conference were also published by the IEEE and some of the selected papers are to be considered for the journal publications.
The aim of this conference was to provide a platform to local and international researchers for sharing and exchanging ideas in different areas of computing and IT.
This conference received a large number of research papers from many countries including, Saudi Arabia, USA, UK, Ireland, Malaysia, Pakistan, Nigeria, Canada, India, Bangladesh, and Sudan etc. The conference addressed several key issues such as Cybersecurity, networks, communications, software engineering, wireless networks, applications of networks and computers, social media, and cloud computing, etc.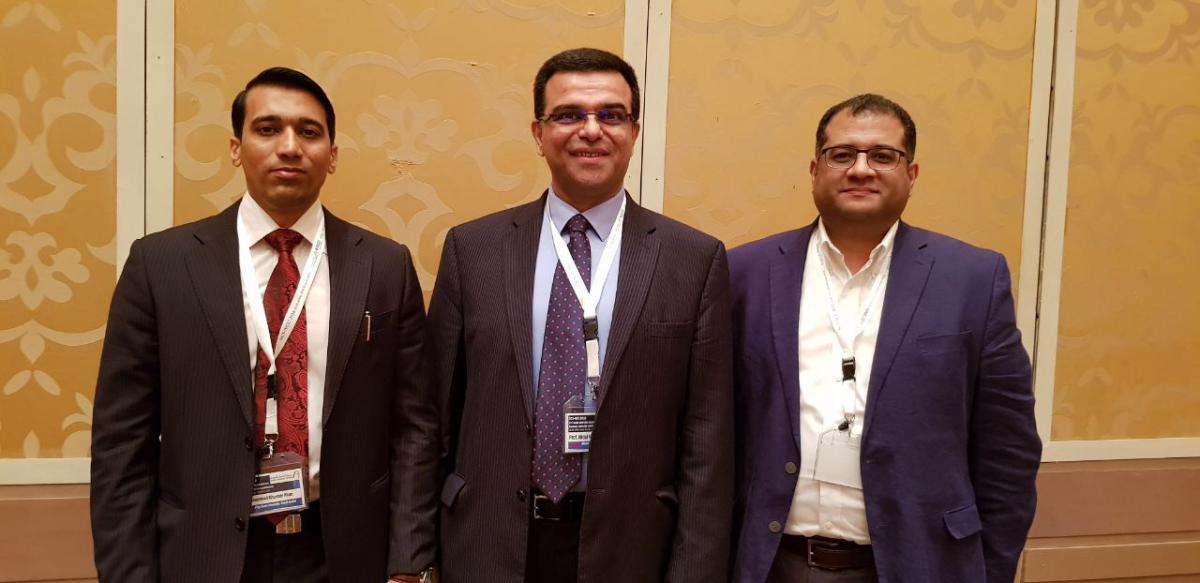 Prof. Muhammad Khurram Khan, a Professor of Cybersecurity from the Center of Excellence in Information Assurance (CoEIA) at King Saud University, presented keynote speech on the topic of 'Smart Cities in the Cyberspace: Challenges and Solutions'. In his speech, he discussed about the emerging and disruptive technological advancements, which offer profound promises for the future of smart cities by harnessing the power of ICT to address the urbanization challenges and consequently improving the quality of life of its inhabitants.
He added, "the Kingdom of Saudi Arabia, in the quest of its Vision 2030, has embarked on a journey to build several state-of-the-art and technology-forward smart cities, especially 'Neom' with a staggering USD 500 billion investment. The use of cutting-edge technologies in the smart cities e.g. cyber physical systems, IoT, Cloud computing, blockchain, and Big Data could bring an array of benefits to provide a multitude of useful services that may help all the stakeholders. These services can be extended to a wide range of domains for efficient urban operations, including the environment, transportation, healthcare, tourism, mobility, energy management, and safety and security etc".
He further stated that the increased connectivity of smart cities may expose them to a diverse set of Cybersecurity risks, which could put the entire city operations and lives of its inhabitants at jeopardy. Here he mentioned an example of city of Atlanta in the USA, which was recently hacked by a ransomware attack and crippled the city operations. He also outlined several Cybersecurity challenges, which should be placed at the top of the agenda and recognized as the paramount priority of the stakeholders. At the end, he discussed some of his research contributions in the Cybersecurity of smart cities as well as highlighted the future directions in this domain.
This overwhelming event took place at the Four Seasons hotel in Kingdom Center and hosted over 140 speakers, including students, academicians, researchers, professionals and scientists to present their research papers.