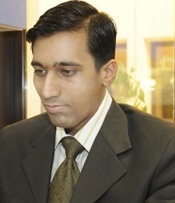 Dr. Muhammad Khurram Khan from Center of Excellence in Information Assurance (CoEIA) at KSU has been awarded the 'King Saud University's Award for Scientific Excellence 2015'. Dr. Khan has been regarded as one of the best academicians and researchers and got 'Research Productivity Prize in Science & Engineering' category.
The award distribution ceremony was held on Tuesday, May 19, 2015 at King Saud University under the patronage of HRH Prince Faisal Bin Bandar Bin Abdulaziz Al-Saud, the Governor of Riyadh province. The ceremony was attended by a large number of attendees, including faculty members, researchers, students, staff and dignitaries.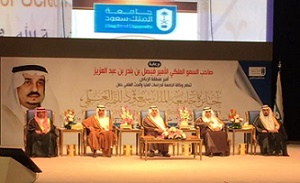 King Saud University Scientific Excellence Prize is established to honor distinguished faculty members, researchers, and students within a spirit of scientific competition in order to further promote the standards of scientific research. This is the highest-level recognition, which is bestowed upon faculty members, and researchers who make outstanding and commendable achievements by their research and innovation.
The Prize comprises seven branches and the Prize's Board and Executive Committee supervise the procedures of nomination and submission according to transparent and stringent criteria and controls set up for each of the branches of the prize. The Prize's Executive Committee forms specialized jury sub-committees to choose the best candidates.
Dr. Muhammad Khurram Khan won 'Research Productivity Prize', which is awarded to the best researcher whose scientific production is prolific in international outlets and have high impact in science and engineering, health sciences, and social sciences and humanities specializations.
"First and foremost, I offer my sincerest gratitude to Almighty Allah who enabled me to win this prestigious prize, secondly I would like to pay humble thanks to my parents whose prayers always led me to the successes, and last but not least, these all achievements are because of the facilities and services provided by King Saud University and its leadership", Said Dr. Muhammad Khurram Khan with cheer and happiness on his face.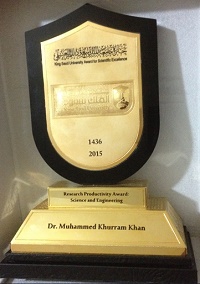 Dr. Muhammad Khurram Khan has been instrumental in research and innovation and has published over 200 research papers in well-reputed international journals and conferences. In addition, he is an inventor of several USA/PCT patents and his inventions have won awards in International innovation exhibitions in Switzerland and Malaysia. He has taken recognition to KSU by becoming the Editor-in-Chief of a distinguished International journal 'Telecommunication Systems' published by Springer-Verlag for over 21 years with its recent ISI impact factor of 1.163. Furthermore, he is also the full-time editor of 7 ISI-indexed international journals published by IEEE, Elsevier, Springer, and Wiley, etc. He is investigator of several national and international competitive research grants in the field of his specialization. Due to his outstanding contributions and achievements in scientific research and innovation, some prestigious international and professional societies e.g. Institution of Engineering and Technology (UK), British Computer Society (UK), and Future Technology Research Association International (Korea) have bestowed him with the elite 'Fellow' title.
Related News